The 'Old' Weeknd is back
The enigmatic R&B singer Abel Tesfaye, or more popularly known as The Weeknd, is notorious for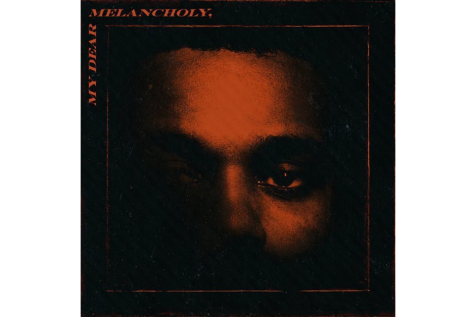 producing songs that have an alluring, soft and sensual sound. His songs carry an abundance of references to sex, drugs and other NSFW topics.
He's also popular for showing a reserved and mysterious side in Hollywood by seldom revealing his true feelings and the trade-mark somber facial expression.
Even his start in the music industry remains a mysterious story as his career began by posting three songs to his YouTube channel under the title "xoxxxoooxo".
In the span of two weeks, one of those songs, "What You Need", was given the title "Best New Track" on an indie-music review site called Pitchfork (Business Insider).
Since then, The Weeknd has gained more attention with performances at Coachella, winning several Grammy-awards and creating hit-songs that top the charts.
On Mar. 29, The Weeknd released his newest album titled "My Dear Melancholy".
I knew instantly by the title that this album would mimic his 'original' sound from previous albums like "Trilogy", "House of Balloons", and "Beauty Behind the Madness". I also knew that he always released songs that had a somber, raw sound, especially when he talked about relationships, I knew this would fulfill my expectations.
Well, I was wrong. This album exceeded my expectations. If I were
The sound of this album is so raw and the passion in his voice is so intense that you will literally feel your heart ripped out of your chest over a relationship that you probably never even had. You'll feel emotions and sensations that you didn't even know you could feel. I mean, he literally had me thinking about that boy in second-grade who chose to partner up with another girl instead of me on a group project (I still think about you, come back please).
I was initially disappointed when I found out that there were only six songs on this album because I needed my soul to be content but some fans have speculated that there will be a total of fourteen songs on the album since it is an EP. However, these rumors have yet to be proven.
There is not one song on this album that I do not love, which is typically unusual for me even when it comes to The Weeknd. My personal favorite songs are Call Out My Name, which is rumored to be about his relationship with Selena Gomez as one of the lines is, "I almost cut a piece of myself for your life," as she had been looking for a kidney donor last year, Privilege, and Try Me.
You really have to listen to the message that the artist is trying to convey through their music and the influences behind those messages before you can make a judgment. Although The Weeknd's music may seem superficial with the sex and drug-references, there really is a deeper meaning to him as well as his music.
I highly recommend this album if you are a fan of his old sound or if you're simply into music that tugs at your emotions. This album will make you feel alive. It will reach down into the depths of your soul and pull at the strings of your heart in the best way possible.