HHS CSF host the event Wildlife & Harvest Day Festival
W
ildlife and Harvest Day Festival is an annual event hosted by Santa Clara Valley Audubon Society and is organized by Kelly Alfrey who is the Education and Outreach Manager of the Audubon Society. The Wildlife and Harvest Day Festival took place this year also, at the Blackberry Farm on October 20th. This event is really popular through all of Bay Area as people from Cupertino and the Silicon Valley are attending this event regardless of age .
HHS CSF took part in this event for the first time and had many members of their club volunteer for this event.
There were approximately 20 volunteers that have signed up for this event from HHS CSF but many volunteers from other schools and which are part of SCVAS that have help at the event."
"The volunteers were helping out in a variety of activities. There were people in the beginning who were helping set up and in the middle there was a bunch of different ways they could help out, like at the different booths. At the end there was the clean up." Sophomore Saniya Kotwal the CSF Activities Director said.  
Many activities and exhibits are planned for the Youth of Cupertino to keep them entertained throughout the event such as Making Birdhouses, Pine Cone Bird feeder and Making masks for Arts and Crafts. There was a mobile aquarium, and many exhibits showcasing animal habitats. As I said previously this event is for kids also which is why they had a Singing and dancing station along with a bubbles activity and a petting zoo.
"Making the bird feeder is my favorite activity, I think it is really cool and applicable in terms of bring it home and doing stuff at home." said Senior Katherine Dong a volunteer for the event.
This event is not only to teach about nature and wildlife but is also an eye opener to kids about the world around us. With technology increasing day by day many kids are forgetting about nature and are sticking to their screens, this event is a great way just to explore and see many things that are not part of our everyday lifestyle.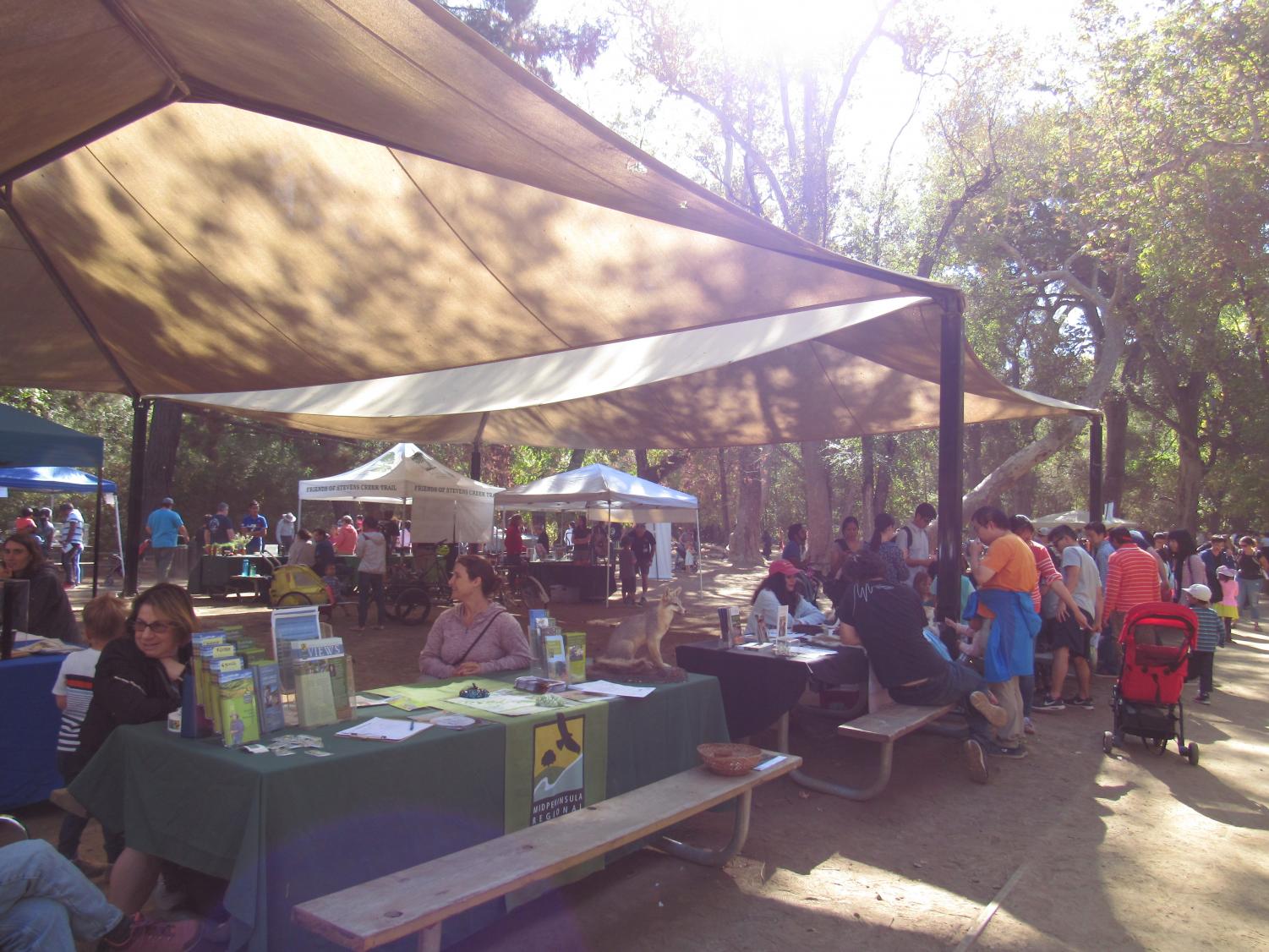 "I think it is a good way for the kids to be one with the nature and just like the birdhouses it is a good way to show their creativity and understand more about birds and connect with nature. I also think it is a good way for the families to get closer together." said Junior Katelyn Wong who is also a volunteer at the event.