Reducing college tuition with grants and scholarships
Scholarships and grants can provide a significant cost deduction for college. To collect as many of them as possible, it is critical to understand the variety of opportunities for "free money" available to all students.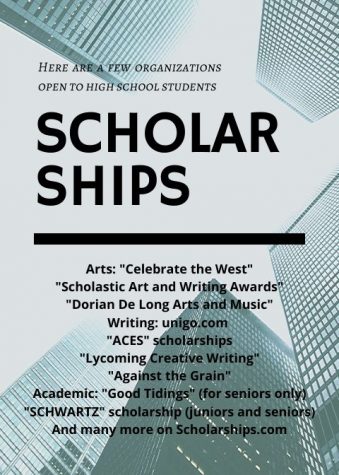 One of the more popular ways of receiving a cost reduction is to apply for a state or Federal grant. Unlike student loans, grants do not need to be paid back and, unlike scholarships, state and federal grants for college tuition are not based on individual merit, but solely on the financial need of the student. Additionally, you do not need to be a U.S. citizen to be eligible, according to Federal Student Aid, an office of the U.S. Department of Education.
Infographic by Nika BondarTo determine eligibility, students should submit the Free Application for Federal Student Aid (FAFSA) in October of their senior year. Student who receive a state grant – in California, it's the Cal Grant – must attend college in that state in order to receive the award, according to the California Student Aid Commission. 
The other way to earn "free money" for college is in the form of scholarships, which can be divided into two categories: academic scholarships and merit scholarships. 
Academic scholarships are typically given out by a college once a student has been accepted. Qualification requirements are based on a student's academic achievements in high school, such as graduating in a top percentile, meeting a specific GPA requirement or receiving a certain score on the SAT or ACT, according to scholarships.com.
An alternative to this is to apply for a less competitive academic scholarship through a private provider, which is independent from any particular school.
Merit scholarships are based on skill and often presented in the form of a nation-, state- or region-wide competition, according to scholarships.com. A large portion of these are competitions, sometimes created to assess an artistic skill. Students can receive money for exhibiting their talents in performance arts, design, photography, videography, writing and other individual talents. For example, according to the Scholastic Art & Writing Awards, their organization provides scholarships for 29 categories of art and writing to students ages 13 and up.
Perhaps the most well-known merit scholarship of all is the National Merit scholarship, awarded to finalists who have taken the PSAT test in their junior year. This scholarship provides $1,300 as a the Special Scholarship or $8,300 as the Merit Scholarship to the juniors scoring in the top 1 percent — approximately 8,000 students — each year, according to National Merit Scholarship Corporation. 
A lesser known way of earning additional money is by applying for an essay scholarship. These types of scholarships are awarded to students solely for their writing, which includes creative, journalistic, persuasive and argumentative writing styles. Some contests require students to answer a prompt, while others do not pose a specific topic, therefore opening up the opportunity for all types of writers to earn a scholarship.
There are also student-specific and unique scholarships, awarded to students based on demographics, special features and other unique qualities, like being left-handed, being tall or having blue eyes. Several websites are available to help students with their scholarship search. Check out scholarships.com, fastweb.com or College Board's Big Future for more information.