Abominable's rise through cultural influences
Newest DreamWorks animated film rich in diversity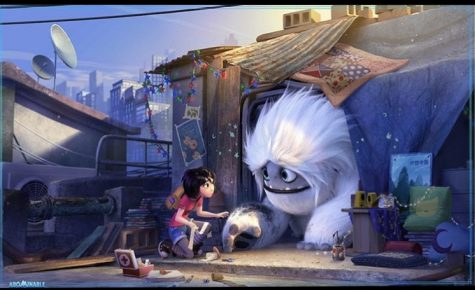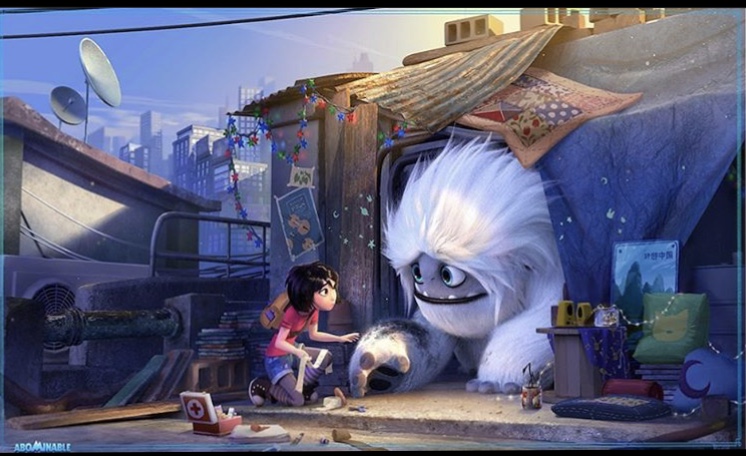 A
bominable, a movie set in Beijing, China, surrounds the idea of finding yourself.
The film stars actress Chloe Bennet playing the main protagonist, Yi. Albert Tsai stars as Peng, Yi's close friend, providing the movie with outstanding comedy and Tenzing Norgay Trainor stars as Jin, Peng's cousin, who stands to be a pretty lovable yet serious character.
The main premise of the movie revolves around Yi, who is trying to cope with the loss of her father but at the same time tries to honor him by playing the violin her dad once played.
The movie starts with Yi finding an adorable Yeti on her roof that had previously escaped from a lab near where she lives. Yi decides that she wants to return the Yeti, named Everest, back to his parents in the mountains.
Yi enlists the help of her companion Peng and his cousin Jin, to join her in the adventure that is taking Everest home.
This movie has many strong aspects that make it worth watching, such as the beautiful animations and a great presentation of Chinese cultural landmarks, like the Huangshan and Yunnan Province.
Another thing that makes this film worth watching is the meaning it holds. Many DreamWorks movies that have shied away from the importance of Chinese culture films.
This movie defines what culture-based movies should represent. It ties into the ethnic background and the true meaning behind the story, which is finding who you are.
One unfavorable component is the plot. In most movies, the plot is the most important aspect, but in Abominable, it's easy for the audience to predict what will happen next, which isn't ideal for a movie.
Abominable is an outstanding movie for people of all ages. It shows the power of finding one's true self, as well as the importance of diversity in animated movies. This film will hopefully be one of many future films to represent different cultures in a new, meaningful way.