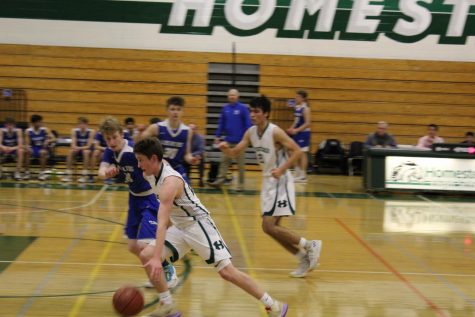 February 11, 2020
Boys varsity basketball was defeated in their match against the Los Altos Eagles with a final score of 56-34 on Jan. 29. Los Altos is a tough team to beat, with a current record of 17-2, according to Max Preps. However, HHS went in determined to win. "[Los Altos has] size. They're really athletic, but we were pr...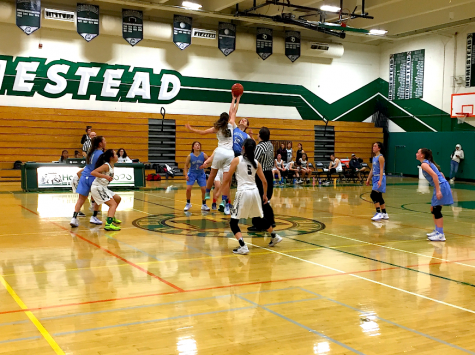 By Saanvi Thakur and Sahil Venkatesan

December 16, 2019
...
By Daniel Chung

December 8, 2017
After a horrible season two years ago and a decent season the year before, the Mustangs' boys varsity basketball looks forward to improving from last season. Unlike last season, the basketball team will be playing in the De Anza League, which is Division One in the Santa Clara Valley Athletic Le...
ISSUE 4 IS OUT NOW!
Get your own copy of Issue 4 in C102!

The Homestead Epitaph is a five decade old institution of the student press. We are a student run publication without administrative prior review, and have fought for free speech in the supreme court. The Epitaph has won numerous Gold and Silver Crown awards, and the Scholastic Press Freedom Award. The Epitaph welcomes all letters to the editor but reserves the right to edit all submissions. Letters should be limited to 300 words. Please send any articles to homestead.epitaph
@gmail
.com or drop them off in C105. Include contact information. Make sure to follow us on Instagram at hhsepitaph.
The Epitaph
6 days ago
STAFF EDITORIAL: If administration is concerned about the game itself, then it is reasonable to issue a warning, but when an activity such as this is occurring off campus, in no way should the school regulate the game, force its closure or forbid its revival.
STAFF EDITORIAL: Schools should not overstep their jurisdiction
It all started as a game. Created by two seniors, each player in "Homestead Assassin" is randomly assigned a target, a student they are meant to "assassinate" with a nerf gun or water balloon before the established deadline. After the target is eliminated, they move on to the next round — ...