Athletics cleared to start practices, conditioning
Season 1 athletes began practicing Feb. 2
H
HS athletics finally started season one practices on Tuesday, Feb. 2, according to an email sent to staff by assistant principal Brian Dong. While the county is still in the purple tier, the email said, the following season 1 sports have been cleared to start practicing: girls golf, girls tennis, boys and girls cross country and boys and girls swimming and diving.
Simultaneously, other sports will be allowed to hold fitness and conditioning practices, athletic director Cody Owens said in a Zoom interview.
However, if facilities available for fitness and conditioning become limited, the sports will be prioritized according to season, John Dwyer, FUHSD's director of human resources who also oversees athletics, said in a Zoom interview.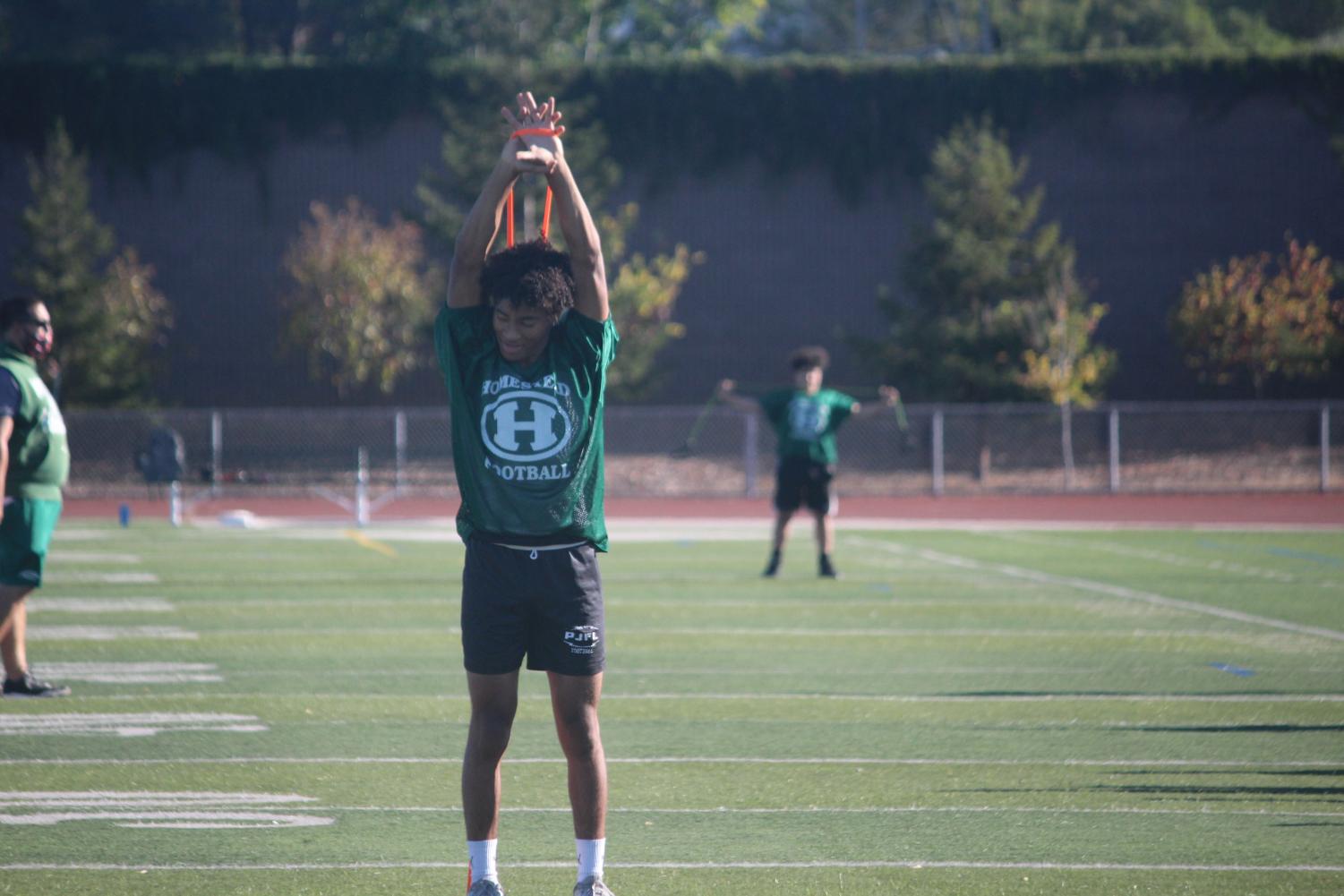 This means that sports are not restricted to holding fitness and conditioning only during their respective seasons, but those sports opting to conduct additional conditioning will be accommodated only after the current season's sports.

For example, during season one, swimming, which is a season one sport, would get priority over water polo, which is a season three sport, to use the pool. Then, come season three, water polo will be given priority over swimming to use the pool. 

 

Owens also added that there will be no playoffs or league championships this year.

As of right now, days and times for season practices are still being discussed and will be finalized by the end of this week, he said in an email. 

On the other hand, fitness and conditioning has already been scheduled to take place Monday through Friday from 4-5 p.m., Dong said in a Zoom interview.

Current county regulations have banned the use of indoor facilities, so all practices must be held outside, Dong said.

"Any outdoor space right now is available for selection so [teams] can use the tennis courts, maybe the football stadium," Dong said. 

The ban on indoor facilities includes locker rooms, so athletes will need to find ways to adjust, Dwyer said. 

"Kids have to come to their [athletic] activity prepared in the clothes or attire that they need for their sport," Dwyer said. 

Due to COVID-19, how sports teams can operate during practices and fitness and conditioning has been severely limited. 

"We're going back to the kind of restrictions and precautions we had in the spring," Dwyer said. "So that'll mean mask wearing, six feet of distance, a stable cohort, which means you can have a maximum of 12 kids and one coach in the cohort but you can't change them around because that would risk transmission of the virus."

Dong said separate sports groups are required to remain a certain distance from one another while they practice.

"Each pod is supposed to be 20, minimally, [or] 25 feet apart from [the] others … We're keeping that isolation as best as we can," Dong said.

The rules for season practices and games are a little different, as well, Owens said.

"Fitness and conditioning only allows 12 kids per pod, whereas [for season] practice, you can have a full roster," Owens said. "For instance, one coach can coach 60 kids in cross country or swim. However, they do have to remain six feet apart, still. So that's why these four sports were chosen [for season one] because they could run [with everyone] being six feet apart."

athleticclearance.com, submit a physical from their doctor and take the concussion test at concussionvitalsigns.com to participate in the season but need not do so to participate in fitness and conditioning, Owens said.

Also, athletes must register on

Dong said students will be required to wear masks when they arrive and leave, but not necessarily during practice.

For example when swimmers are in the pool or cross country athletes are running, they will not be required to wear masks, Owens said.

"It's their choice if they want to [do that], as well," Dong said.

Previously, sports teams had not been permitted to use balls and other equipment, but that rule has since changed, Owens said. 

As was required during fall fitness and conditioning, athletes will need to fill out a questionnaire each day, confirming they are free of all COVID-19 symptoms, before they can come on to campus to participate in either fitness conditioning or season practices and games, Owens said.

"And then it's the coach's obligation to ask the students, when they arrive, if they've completed it," Dong said. "[Additionally], we will not be doing temperature checks because we don't want to break social distance."

If an athlete falls sick and starts to experience any coronavirus symptoms while on campus, Dong said the school has procedures in place.

"Let's say [an athlete] did the symptoms checker and there was no issue, but then while [the athlete] is at the conditioning, they feel sick, we've instructed the coaches to keep their distance and to contact their parents to come pick them up," Dong said. "Since the teams will be outside, that is a safe place to isolate a student who is not feeling well. And then the coach will notify myself [along] with the athletic director and we'll take the necessary steps to safely deal with the group."

Even with all the safety precautions in place by the school and the district, if athletes do not feel comfortable participating in fitness and conditioning, they are not required to, Dong said, stressing that participation is completely optional. 

"

"Even with all the safety precautions in place by the school and the district, if athletes do not feel comfortable participating in fitness and conditioning, they are not required to."

— according to assistant principal Brian Dong

He also said athletes can still try out and play for any sport they want when the season starts, even if they did not participate in fitness and conditioning beforehand.

In the event the planned seasons cannot continue due to pandemic restrictions, the district has a contingency plan in place to get athletes the credits they rely on to graduate, Dwyer said.

"We've created an opportunity whereby if kids have signed up [to try out for a sport] and they're regularly involved in it, [but the] season doesn't go ahead and the coach decides to do fitness and conditioning in place of the season, then all those kids will get five credits, either PE credits or–if they've got enough PE credits–they would get elective credits for that season," Dwyer said. "If somebody was involved in two seasons, … then they could–as they would normally–get five credits for the first season, and five credits for the second season." 

Dwyer said they also have a plan in place for teams whose coaches are unable to participate. 

"In the event … the coach wasn't available or wasn't able to run a fitness and conditioning season [for a particular sport], then … we'd create a class for students [participating in that sport]," Dwyer said, "and they [would] do a … log of their physical activities, which would be reviewed and monitored by the athletic director, and through that means they would be able to get five credits."

To get  important information and regular updates regarding athletics, you can follow the HHS athletics department on Instagram at @homesteadathleticdepartment.