Balanced senior year stresses and college applications
When it comes to graduating seniors, there are many things these upperclassmen have to do in order to prepare for both graduation and adulthood. There are senior pictures to take, caps and gowns to order and prom dresses to shop for, but the most important check off item for many is to submit their college applications. 
College applications in a nutshell are documents submitted online to tell a potential college who you are and what you could contribute to their campus, senior Marrisa Young said. 
"A lot of the college applications ask for different activities you have done throughout school and you [can] apply through a platform called common app," Young said. "It is basically one big essay you write for all the schools you're applying to. It asks for personal information about your family, parents and yourself."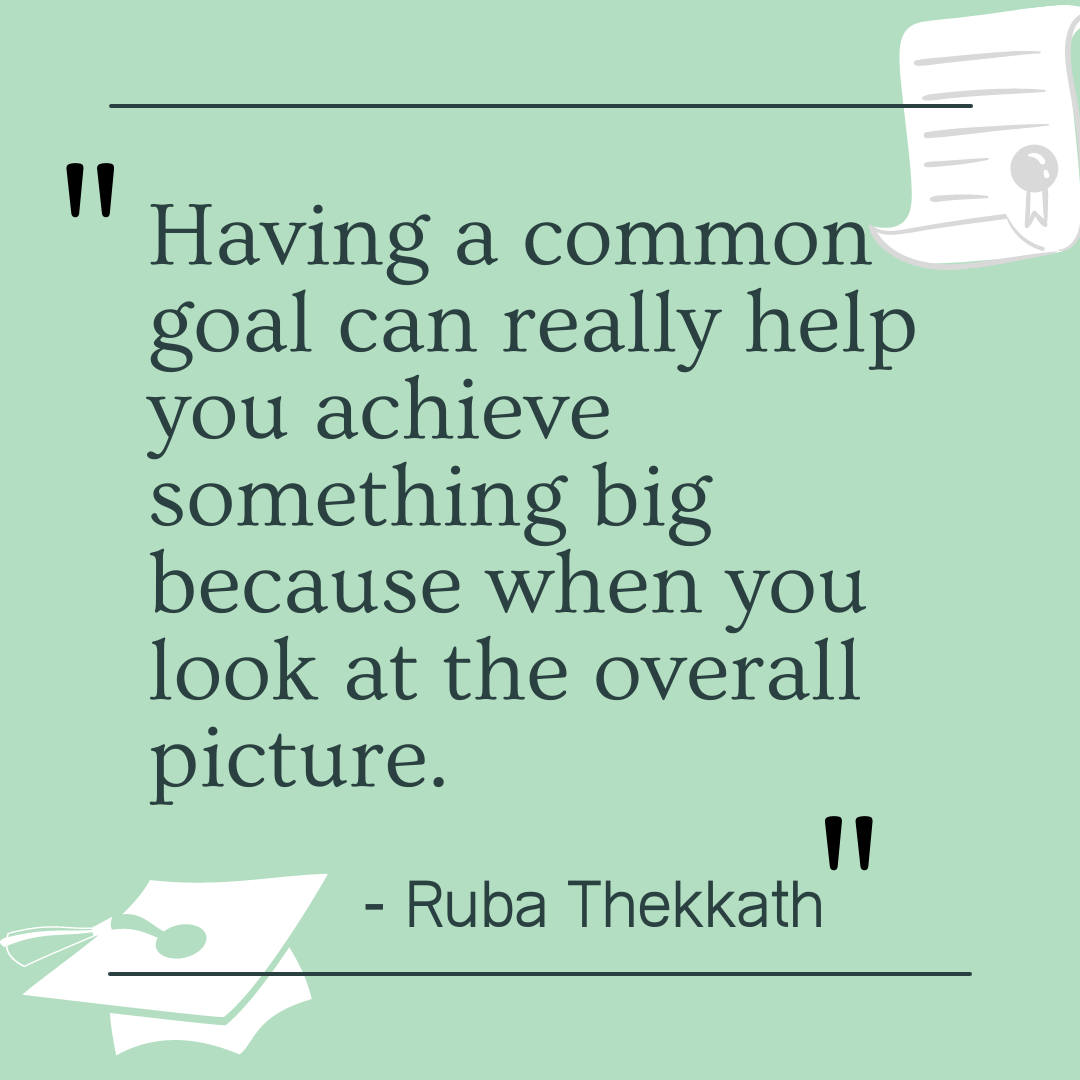 Turning in college applications is often a very stressful process, senior Ruba Thekkath said. There are plenty of things to consider that can make it extremely difficult to choose a college. 
Not to mention, Thekkath said the location of the college, tuition and even outside obstacles such as what your parents will think or even fear of losing friends for applying and getting into colleges long ways away. 
It is important to consider that during senior year there are dozens of sources of stress  — not just applying to college. There are still classes to manage, after school activities, jobs and social lives to maintain, Young said.
"I think the biggest [suggestion] would be to not overload yourself with classes senior year," Thekkath said. "If you think you can handle it, then definitely go for it but you should know that at some point you will have to prioritize your college applications."
At the same time, it's important to keep in mind that going straight into a four-year college isn't the only choice. Community college is also currently an option that gives students a chance to have two intermediate years of school and then transfer to a four-year college if they choose. 
"I applied for community college because I felt it would help me save money by living at home despite wanting independence," senior Barbara Saunders said in an email. "[Although] I had to put my dreams on hold, it gives more of a guarantee that I can continue those dreams a few years later."
No matter the post graduation plan one decides to take, it's important to keep in mind that at the end of the day it's a choice that has to come from within, Thekkath said.
"It's nice to think about going to other places where we can experience more diversity, different kinds of people, food, places and just getting to explore by yourself, without strings attached," Young said.