Leadership focuses class on inclusivity and anti-racism
The leadership elective within HHS is known by many, but little is known about how the class is run and what occurs within the class on a day to day.
Contrary to what one might think, leadership students do not solely focus on the most upcoming spirit weeks, rallys and dances to come. Instead, the class is set up daily with an intensive focus on progressive movements and an emphasis on mental health –– both for the community at large and for the leadership class itself. 
Senior and class secretary, Rachel Fletcher, said leadership teacher, Jessica Kirby, begins every class with a mental health check-in form, called the "how are you doing survey" for every leadership student to complete.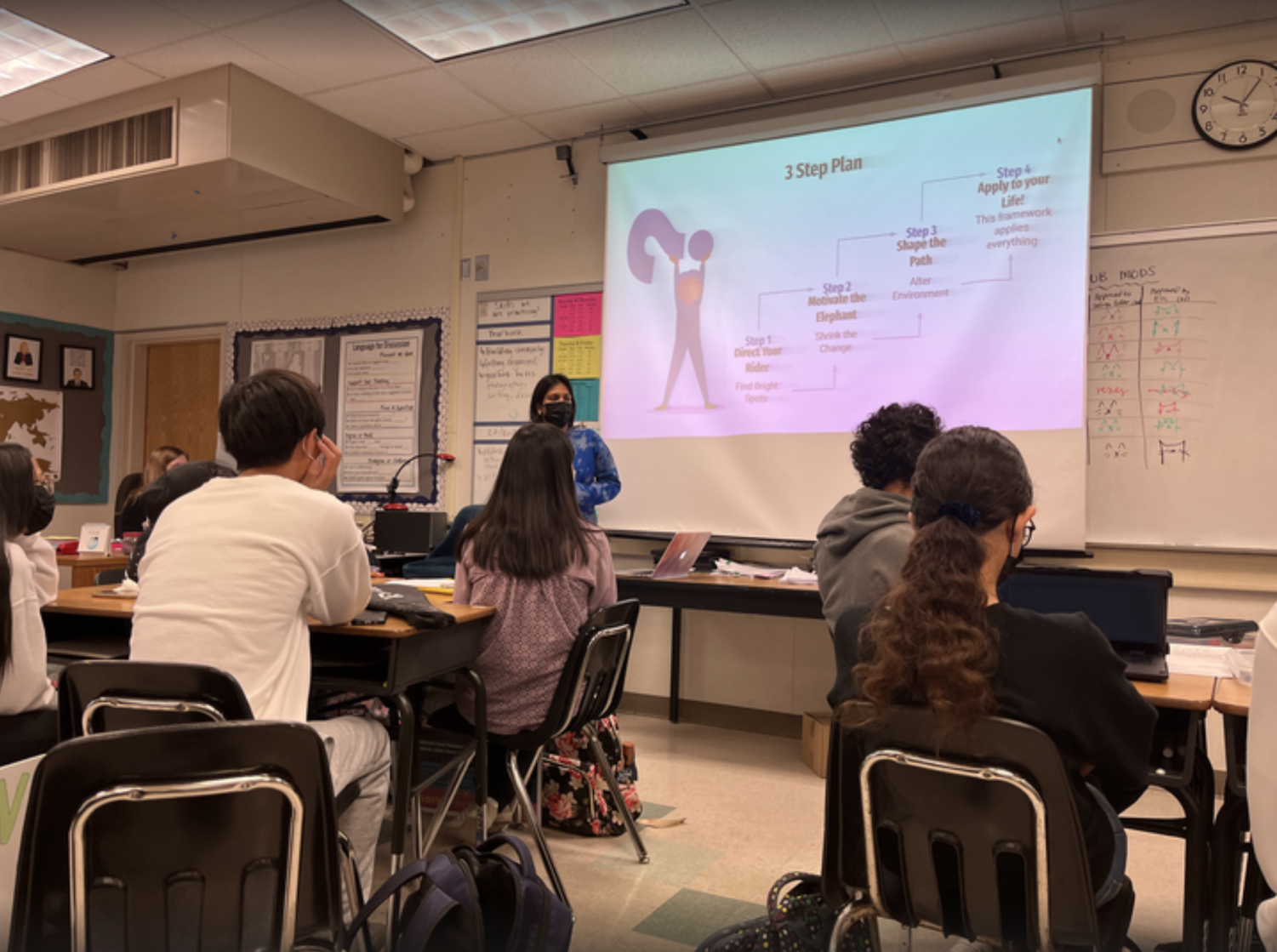 "I remember I was having a really bad day one day and so I filled out the form reflecting how I felt and Kirby came to check in on me during class," Fletcher said. "It made me feel like she really cared about me and was willing to understand if I wasn't up to working with my teammates on that day."
Continuing the emphasis on self improvement and reflection, leadership students are also required to fill out a form outlining their goals for the week, senior and vice president Kailash Menon said. At the end of the week, students must fill out another form reflecting on what they accomplished that week and how they met, or could have better met, the goals they set out in the beginning of the week.
"I think it's definitely great that we are having talks about different issues going on in the classroom," Menon said. "Without having this discussion you don't grow as a classroom and therefore the school can't improve, so I think it's very necessary that we have these conversations."
Additionally, senior and ASB club commissioner Ethan Mahimainathan said he has been in leadership since his sophomore year and said he has definitely seen a drastic change in the emphasis on equity and societal issues within the leadership class. 
"I think this year, we started off really strong with our discussions about equity and inclusion and how that was core to what we want to do this year, and that's something I've never we'd never done before," Mahimainathan said. "In previous years they'd sort of come up when we discussed events, but this year, we really started off strong and we stated we really wanted to focus on being inclusive and making sure that all our events were going to be inclusive and equitable. Everything we did this year was to further that goal, and that's something I've never seen such a focus on in leadership, and I think we really did improve this year."
Furthermore, Fletcher said in order to keep the momentum going, Kirby ensures to assign projects geared toward mindfulness and anti-racism throughout the semester in addition to weekly discussions relating to racism and equity. 
"These discussions and projects have been extremely beneficial," Mahimainathan said. "I think this year we definitely have a class which is very cognizant and who's very positive and very empathetic with  these concepts and discussing them, whereas in the past, it hasn't."