Pleasing the crowd
Colorguard community supports each other through to achieve the golden show
One of the more unconventional sports offered at HHS is colorguard, involving endurance, teamwork and artistic vision. It includes a variety of skills, like dancing, flagwork, spinning sabers or rifles, along with wielding an abundance of other props and equipment.  The colorguard members trained throughout the summer in preparation for the Marching Band's 2022 field show, "There's No Place Like Home".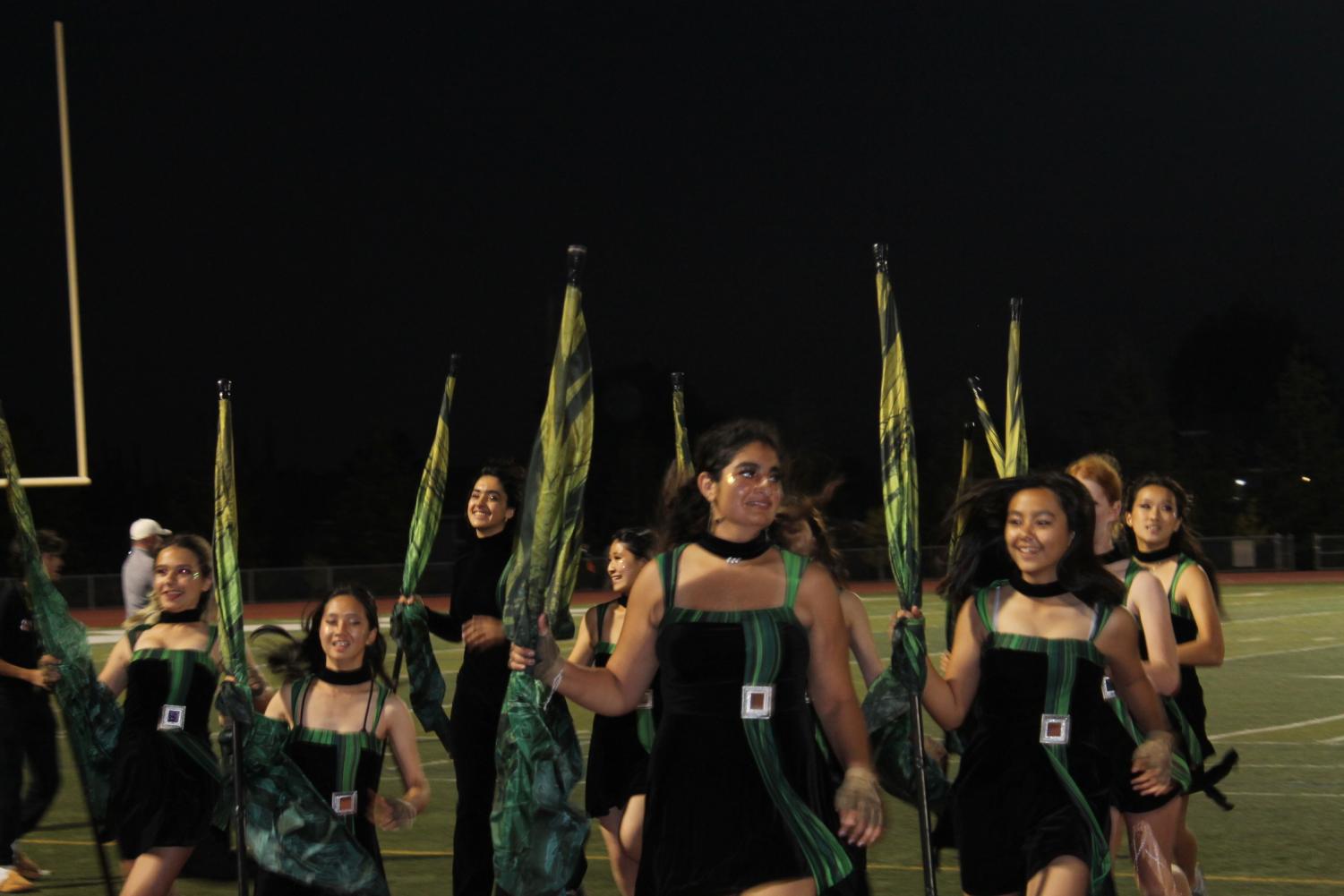 With it being a heavily artistic and performance-arts based sport, colorguard members face a unique set of physical challenges, student leader, sophomore, Sydney Smith said.
"Getting used to twirling a six foot metal pole is not something you're ever used to and no other sport does anything like it,"  Smith said. 
Smith said hot days are also challenging considering the physical exercise involved in performing the choreography. There is a strong mental aspect to the sport, and the fear of getting hurt makes it more difficult, colorguard co-captain Katherine O'Dell said.
Despite the trials that come with being in the colorguard, the members support and help each other perform to the best of their abilities. O'Dell said the guard has a large concentration of new members this season, and is the largest section in the band, which can be difficult to manage at times.
 "Thanks to our student leaders and our really active senior team, we've been helping anyone who needs it," O'Dell said. "We've been reaching out a lot, and doing a lot to really support our new members' transition." 
O'Dell said the hard work comes with many benefits and it is fulfilling to watch the guard community come together. She said that it has been fulfilling to watch the freshmen bond and spend time together outside of practice.  
"Things like watching cleaner tosses and people's technique improve; you know that the whole team is getting better," O'Dell said.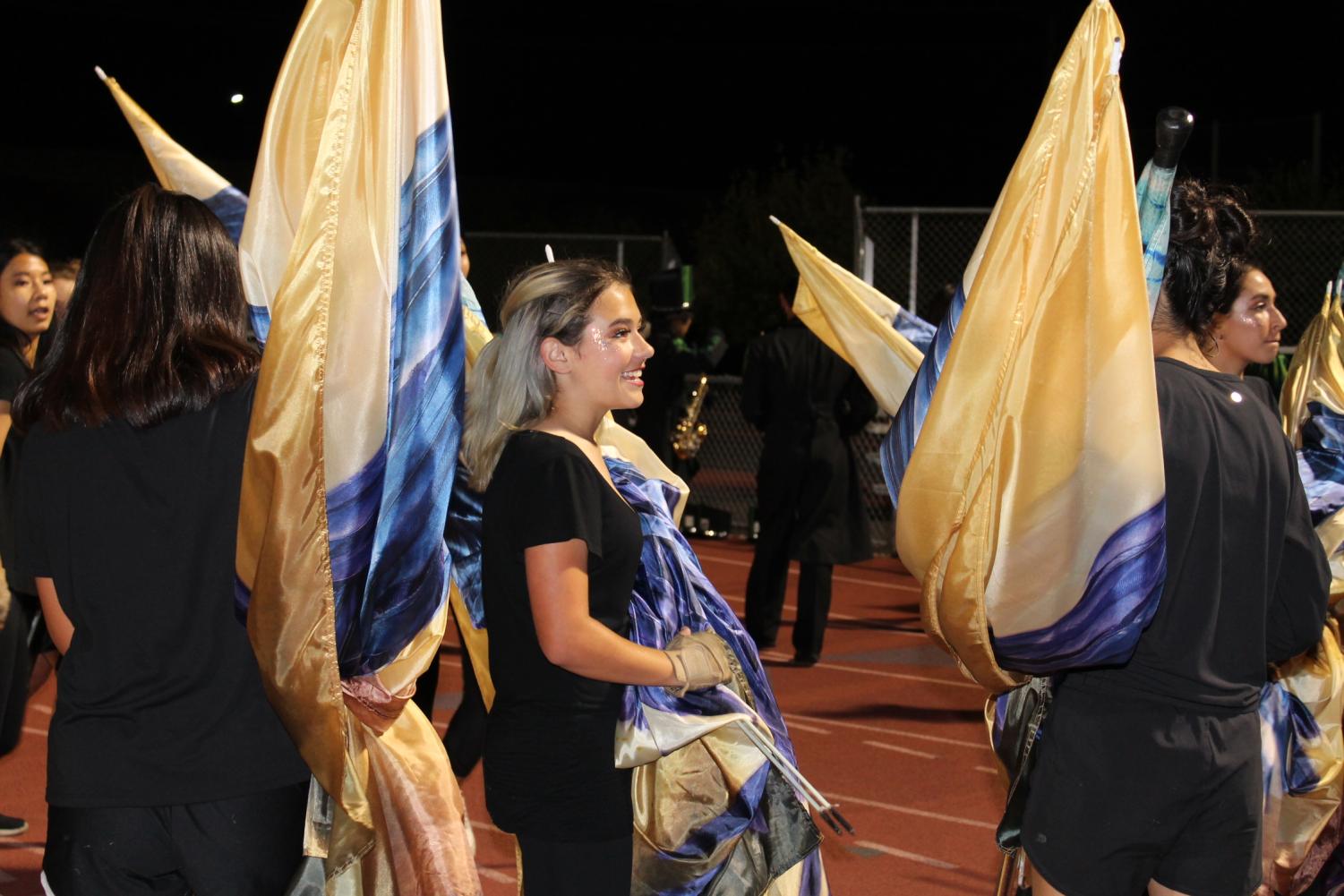 Freshman Jessica Lwin shares a similar sentiment and said she is glad the guard accommodates freshmen and gives them a community of friends.
 "You're a part of something and you get to know more people in the school," Lwin said "Especially as a freshman, you're new to the school so doing cologuard makes me feel more familiar with this new environment." 
As the season starts to close, the guard members look towards their future with plentiful aspirations that they hope to accomplish. Lwin said she wants to improve at dance choreography and improve her learning speed. Other guard members have more general goals, including the ongoing rivalry with James Logan High school.
 However, the shows mean more to the members than scores and beating competitors. It is a culmination of the hard work they have put in, and the team they have built together, Smith said. 
"Learning new skills and performing a show is really fun. This effort I've put in has made it worth it."