Programming club projects build engagement, necessary teamwork skills
Short-term projects increase collaboration among members
Programming club implemented projects this year to provide members with a way to connect with other programmers and to improve their coding skills, senior, president Katia Bravo said. Each group has around five members, Bravo said, along with a project lead in charge of guiding members through the project. 
Projects include variations on blackjack and the classic Flappy Bird game, as well as a program that can be used to predict elections. These projects all use Python, a programming language that is useful for beginners, junior, workshops director Daniel Matsui-Smola said, which allows all members to have a chance to participate.
Previously, the club conducted workshops during meetings, Bravo said. This year the officer team decided to introduce short-term, small-group projects in order to increase member engagement.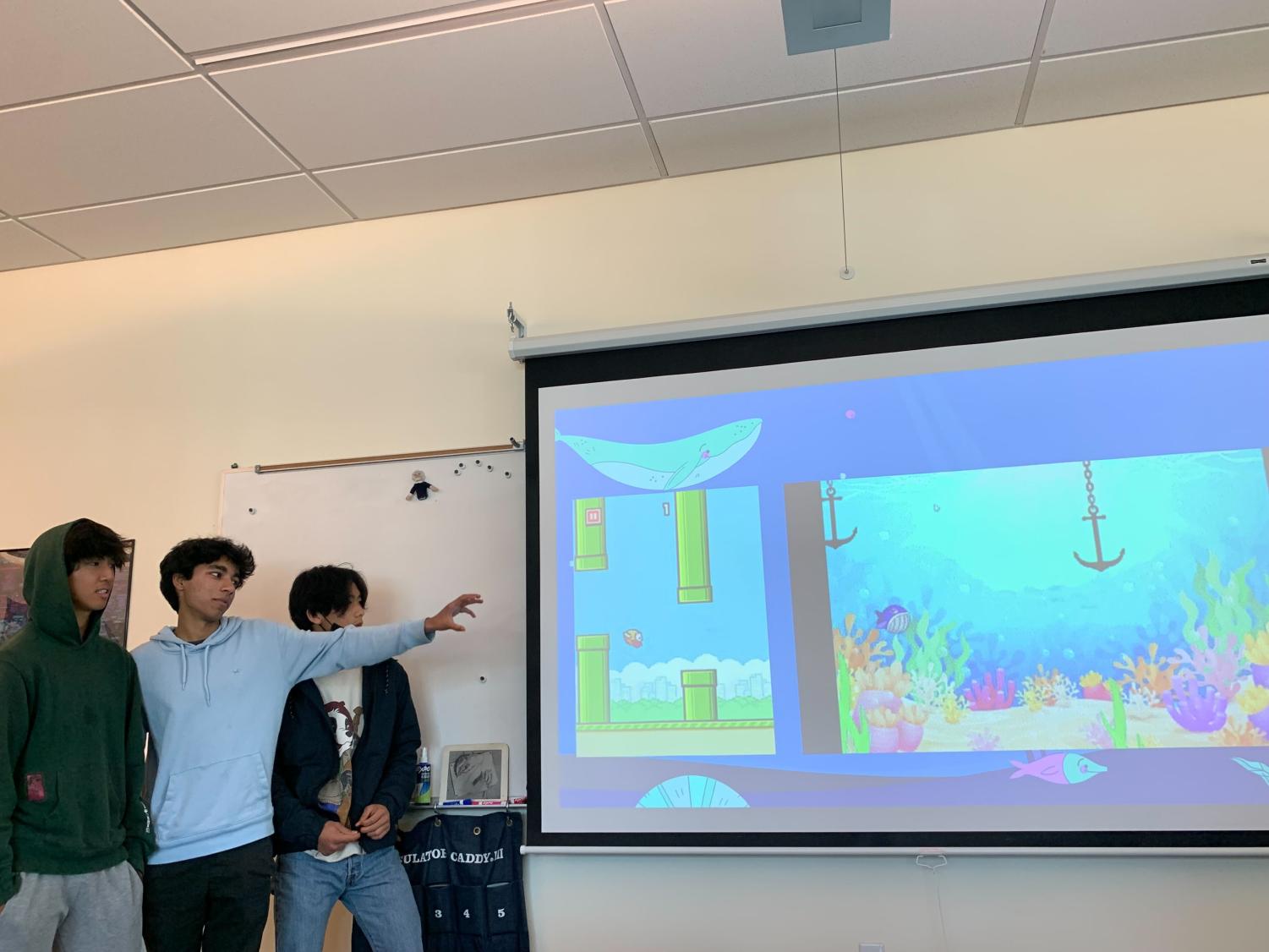 "We also want to make sure that there are outside meeting times and good communication, so the projects can actually get somewhere," Bravo said. "One thing with programming is that if you don't have structure, a project can easily fall apart."
Efforts to ensure motivation in the projects by reducing their length and allowing for increased creativity have paid off, Bravo said.
"This is the most engaged members have been in a while," senior, community manager Kumar Chandra said. "I think in the last few years, programming club has not been the most engaged community on the planet."
Chandra said he believes these past difficulties stem from a lack of interactive events, which meant members did not have a reason to attend meetings. In addition, he said members do not always come to the club due to a love of programming, which makes it more difficult to motivate them.
"A lot of people who do programming don't really like it," Chandra said. "There are definitely groups in the club who aren't [naturally drawn] to programming. It's important to remember that in the club, you will have to spend your own time programming, and there's no award, no money, no prize. You could write this as extracurricular number four, but it doesn't stand out. You should do it because you like it."
To cultivate this natural love for coding, Chandra said he is planning guest speaker events, including a recent one centered around fairness in AI, as well as field trips, socials and competitions. Bravo said she hopes the projects will lead to increased collaboration in the club as a whole.
"Being a solo programmer works for a lot of things, but when you're actually working as a software engineer, there's a lot of collaboration and team effort," Bravo said. "Being able to collaborate, problem solve and create something as a team are all useful skills, and great aspects of programming in general. I hope members will be able to experience and enjoy that."