The annual welcome back rally was not held this year, and was replaced by a welcome back week. The senior walk-in, usually part of the welcome back rally, will instead be held during the homecoming rally on Oct. 13, rally commissioner Nathan Enders said. 
Leadership adviser Jessica Kirby said when school closed in June, she chose to not schedule the rally because of concerns about inclusivity. This meant the original senior walk-in could not occur.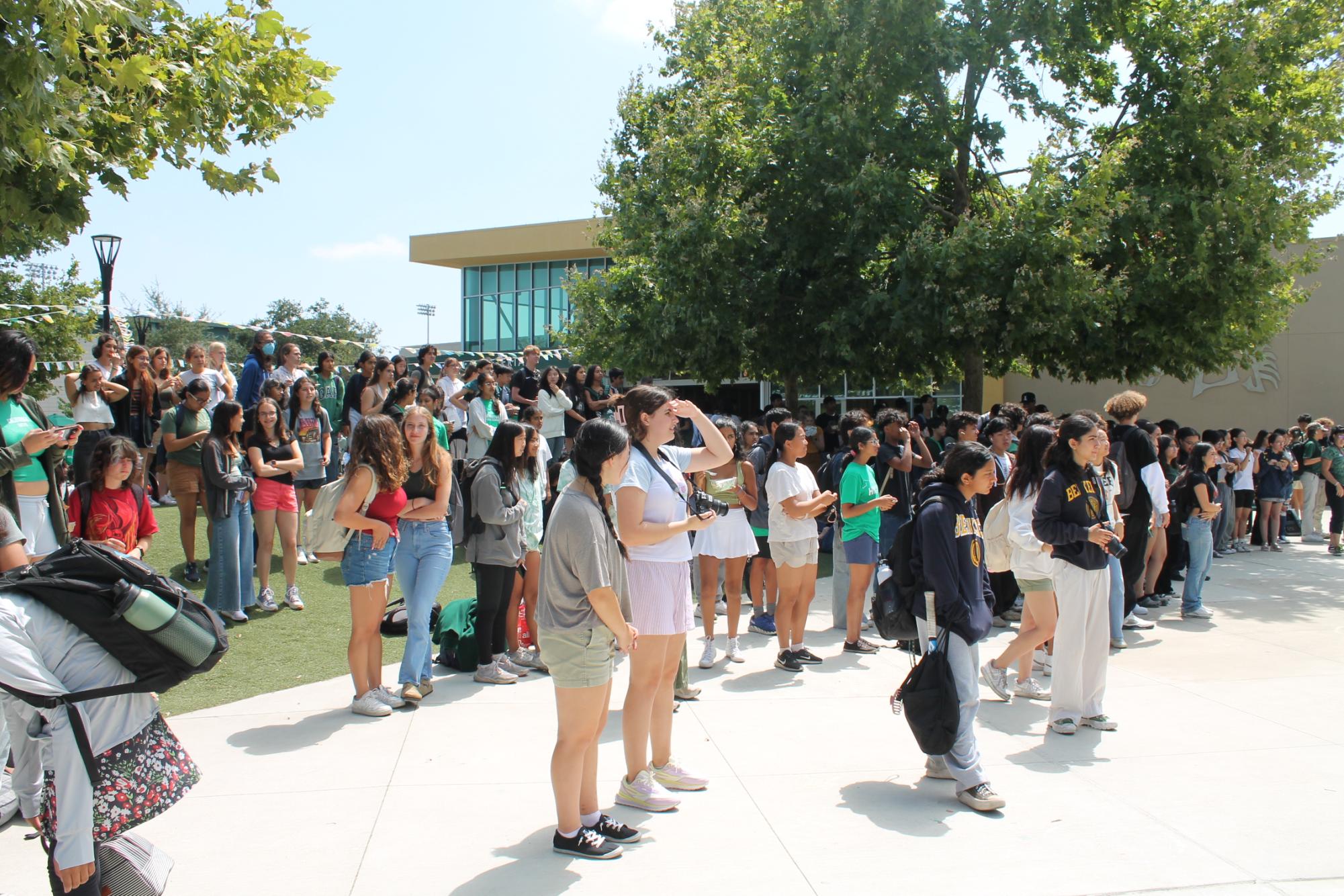 "Not every decision that we make is one that [students] will understand," Kirby said in an email. "Typically, leadership is always involved in making these kinds of decisions. This one was an exception." 
Enders, along with the rest of the ASB class, was not consulted on this decision, he said. 
"I was confused at first, because I didn't get any information at the end of last school year that we weren't going to have a welcome back rally," Enders said. "I felt like I was completely out of the loop because I hadn't been told this."
Kirby said she recognizes that she made an error by not consulting the leadership class. 
"I want to acknowledge and appreciate my leadership team," Kirby said. "They have taken on the impact of my decision. I do hope that we can find a new tradition that is treasured and loved by all." 
Rally turnouts have recently decreased, with lower attendance post-pandemic, Kirby said. Assistant principal Susan Rocha said there is a large number of students, estimating half the school, who do not attend for a variety of reasons.
"Rallies are stressful and overwhelming for the leadership team, especially the first one," Kirby said. "As a team, we work towards seeking to bring everyone together and I did not feel a rally was the best way to start off. Seniors often spend the first week being told all the things they can't do and I was hoping to shift the narrative." 
However, Enders said he believes last year's rallies went well, and people are generally excited to attend. In an Epitaph survey of 326 students, 88% of students said they have attended a rally in the past, and if offered, 82.8% would attend the welcome back rally. 
"I don't think certain people not going to rallies is what made that decision," Enders said, "because first of all, the rallies are super fun. And second of all, some people just don't go to rallies and that's always been something that happens." 
Kirby said leadership's goal is to evaluate what is best for the school and bring a sense of belonging to the student body. 
"We are not a party planning committee despite what others may think," Kirby said. 
Instead of holding a rally, the leadership class planned a welcome back week. The intent was to include new students and those who sit alone. Leadership handed out around 700 bracelets to these students and clothes pins with positive messages. They also provided lemonade, otter pops and a Jenga tournament, Kirby said. 
"It was nice to have [the Jenga tournament] outside so more people can actually see it because some people actually are still a little bit COVID-shy," Rocha said, "which deters some people from actually going in a gym with a couple hundred people in there." 
Depending on how the senior walk-in goes at the homecoming rally this year, Enders said there is potential for it to be moved permanently from welcome back week to the homecoming rally because it gives seniors more time to plan for it. 
"I advise that you take a moment to recognize that doing the same thing over and over does not always garner the same results…" Kirby said. "I do hope that we can find a new tradition that is treasured and loved by all."