Running countless miles under the blazing sun is not how most students would choose to spend their weekday afternoons. But for the select few that decided to join the cross country team, this tiring routine is made bearable by the support their tight-knit community offers, co-captain and junior Ido Halevy said.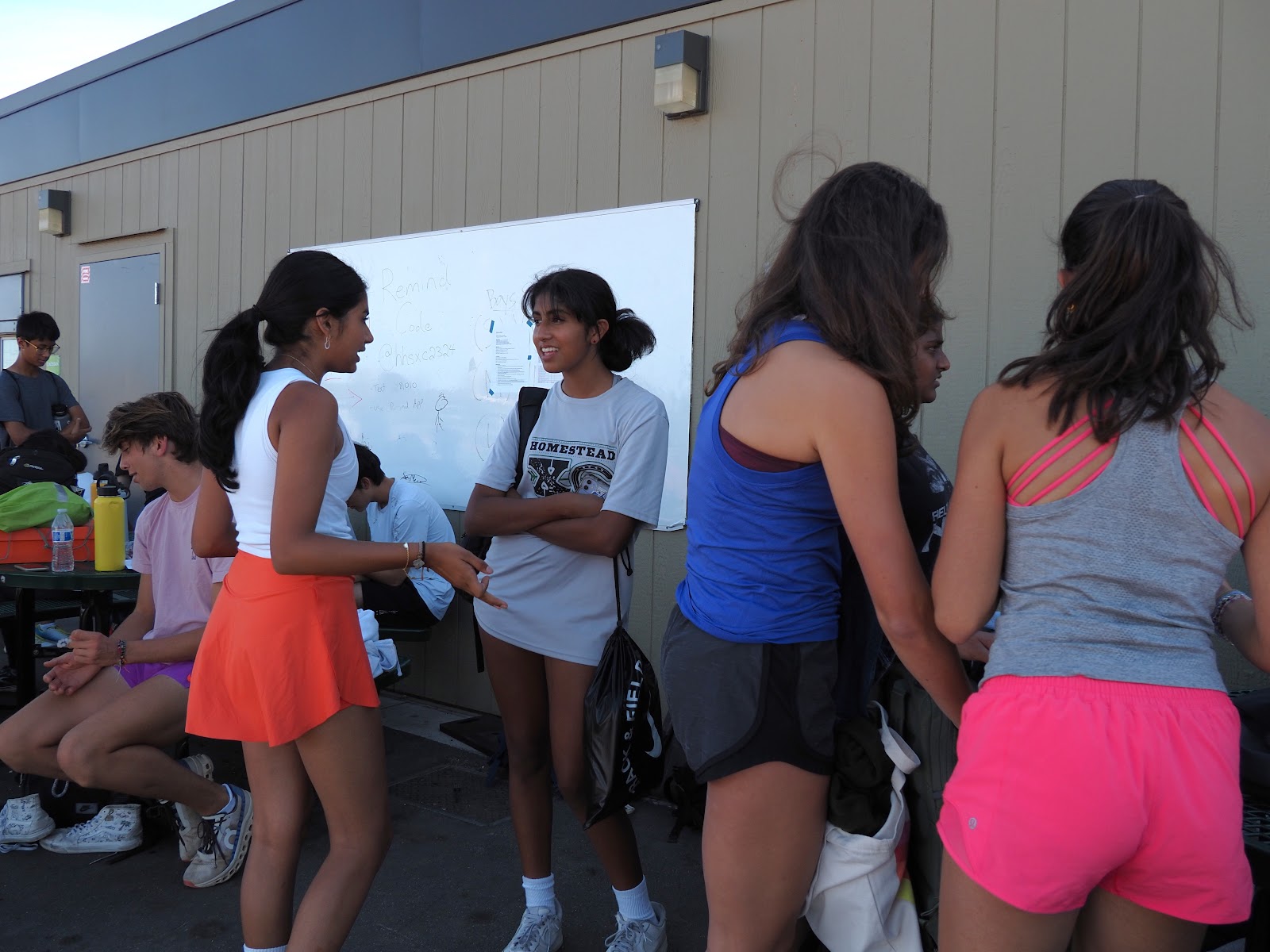 "The other people on the team motivate me to keep on running," Halevy said. "I will say that [cross country] is one of the best environments you could possibly be in. The people are just amazing."
Sophomore Helen Grugett added although she joined cross country out of a love for the sport, she enjoys its sense of togetherness.
"It feels good to know that your teammates want the best for you," Grugett said. "Whenever we're watching our teammates race, we scream at them in an encouraging way and we yell positive things to keep them going."
This community is strengthened by enduring traditions, such as giving out old sweats to runners who break records. Last year, junior Evan Gardner received the coveted sweatpants-jacket combo after breaking multiple frosh-soph records, senior and co-captain Aaron Lin said. 
All of this friendly, team spirit helps keep everything lightweight, even the sweaty, heavy running, Lin said. 
"Everyone, more or less, loves to run. We're all good friends and we help each other out at meets," Lin said. "Obviously we're all competitive with each other, but at the end of the day, it's all fun."