Two home fields: club versus school baseball
For some, sports are a seasonal activity, but for others, sports are a full-time, year-long commitment. This holds especially true for club baseball players and coaches. Club baseball consists of traveling and different levels of competitiveness, varsity baseball assistant coach Marc Figueroa said.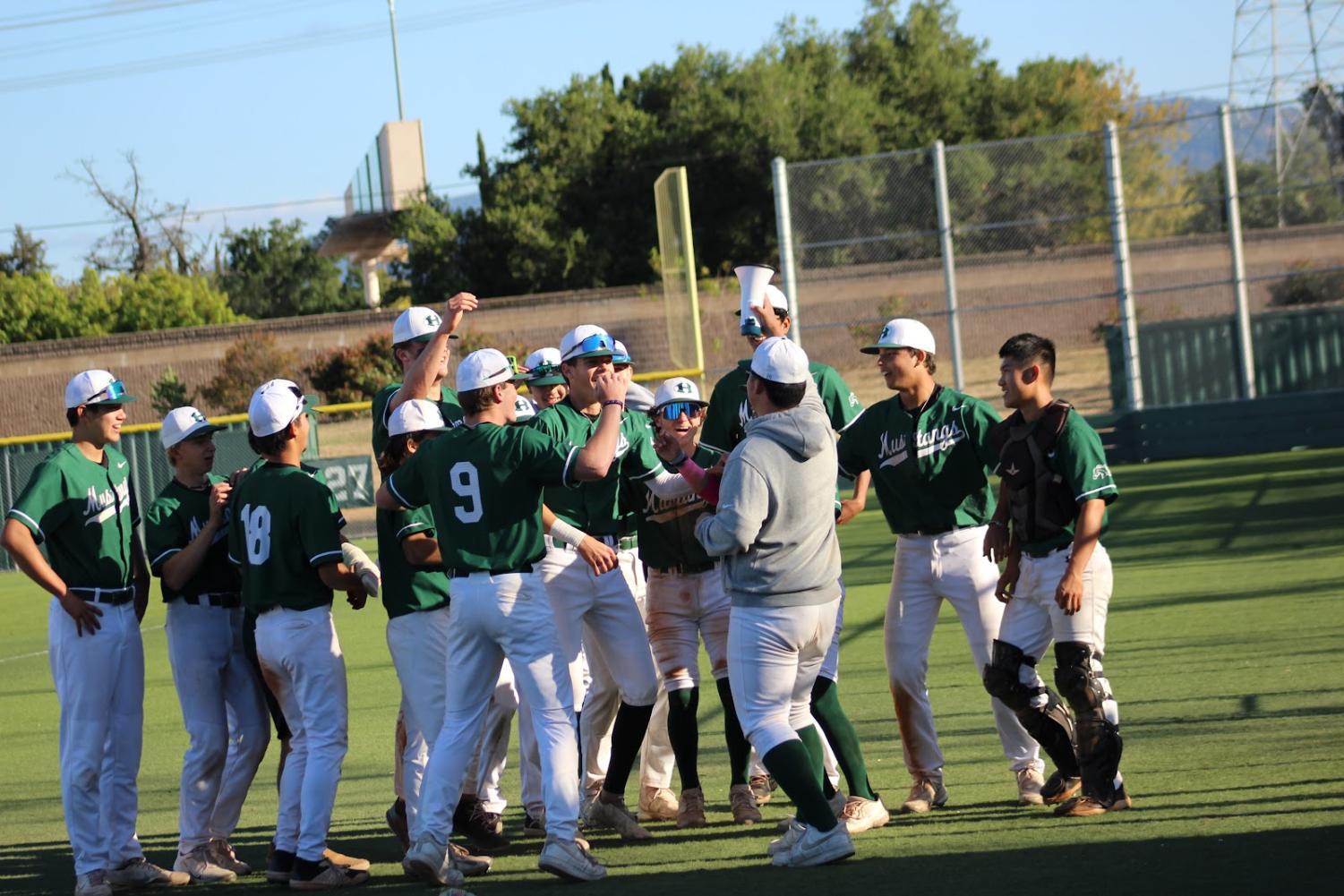 "The difference between high school and club or travel ball is that at club and travel a lot of kids want to reach individual goals and want to get seen by scouts in college," Figueroa said. "Versus high school it's more like, 'hey, this is our team goal, this is what we want to do as a unit.'"
Additionally, Figueroa said club baseball includes more games and tournaments over the summer. 
The rigor of club baseball varies from that of high school baseball. At club, a team might play three to five games a weekend, while at high school a team will play the same amount throughout a week, Figueroa said.
"A lot of these kids play different positions in their club or travel teams versus in high school," Figueroa said. "[We] say, 'this is what you're going to play,' so they have [to play] different roles on different teams."
Varsity pitcher, first baseman Nate Enders said he enjoys club baseball over school baseball, primarily for the higher levels of competition.
"It's fun to go around the country and play against kids who [are] at the top of their game and are competing to get into college baseball or even go [professional]," Enders said. "It's always fun to play against guys that are just as committed to [baseball] as you are."
Another club baseball athlete, varsity pitcher, third baseman Jeremy Mills said he prefers high school baseball for the competitiveness and the feeling that more is at stake. 
"I feel like travel ball is more for development and having fun, [while] high school ball is like 'we have to win,'" Mills, a senior, said. 
Mills said he enjoys the sense of camaraderie in high school baseball and attributes it to playing with the same people for four years. Mills said he feels a greater sense of community than at his club team. 
On the contrary, outfielder, sophomore Logan Christianson said the sense of camaraderie at both club and high school baseball is strong. 
"[At school ball] we all really know each other and we've known each other for a long time," Christianson said. "We bonded really quickly and we have good chemistry together so we work really well together."