Sharing differences together
The differences among us club provides students with a sense of belonging
With over two thousand high schoolers, HHS has an incredibly diverse spectrum of students, all with different backgrounds, interests and aspirations. The differences among us club celebrates people with disabilities and strives to highlight them in a way that makes students feel included and uplifted, history teacher Alissa Paterson said. 
The club consists of two types of meetings — informational meetings to spread awareness about different disabilities and gatherings where students can socialize with peers who are different from them, Paterson said.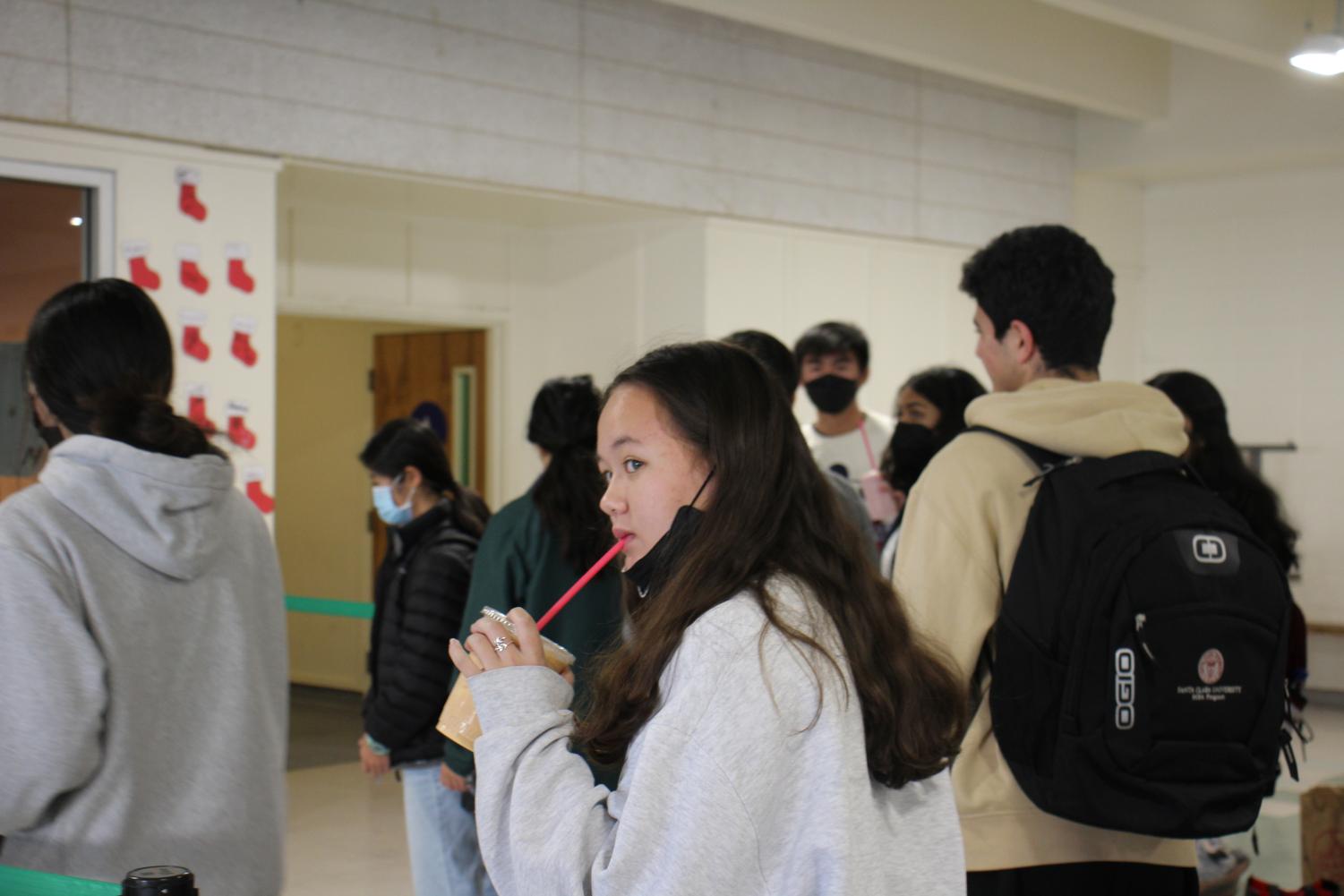 During buddy lunches, Paterson said TDAU members meet at lunch and participate in various activities planned by TDAU officers. By doing this, Paterson said TDAU events give an opportunity for all students to interact with one another in a welcoming environment.
"It can be hard to break the barrier and interact with people," Paterson said. "With any type of person when they're brand new to you, it's hard to start the friendship, so [the officers] plan activities that will facilitate forming a friendship and having fun."
In addition to buddy lunches, Paterson said TDAU members are able to put on or volunteer at larger events such as the Buddy Ball, a dance for all students with disabilities in the district. 
"I really enjoyed last year's Buddy Ball," TDAU secretary Cecilia Anderson said. "It's a ball for everyone around the school and you have games, crafts and fun activities ."
Echoing these thoughts, Paterson said she hopes Buddy Balls will continue in the future.
TDAU also participates in events such as STEM night, a time when different clubs and organizations present topics related to STEM, where they had a poster with a list of different disabilities, symptoms and treatments, Anderson, a sophomore said. 
STEM night volunteer, sophomore, TDAU member Kayla Oei said TDAU spread awareness to elementary and middle school students about disabilities during the event.
"We were able to showcase what our club was to get people interested in joining," Oei said. "We also gave a short presentation about the differences in how disabilities were treated in the past vs present."
Looking to the future, Oei said she hopes TDAU will continue to gain more members and educate the community about inclusion.
Similarly, both Paterson and Anderson said they would like to continue to spread awareness and create strong bonds within the club. 
"The main goal I have is to foster really strong relationships between all the members of the club," Paterson said. "That was the highlight of my high school career and that's why I'm a  teacher now."