JV softball reflects on progress, looks to future after difficult season
JV softball started their season off strong last year, winning nine of their first 10 games. However, after instrumental players began quitting to focus on school work, the team struggled to replicate their success in the latter part of the season. By the end of last year's season, the team had won just half their games, coach Jerome Holloway said.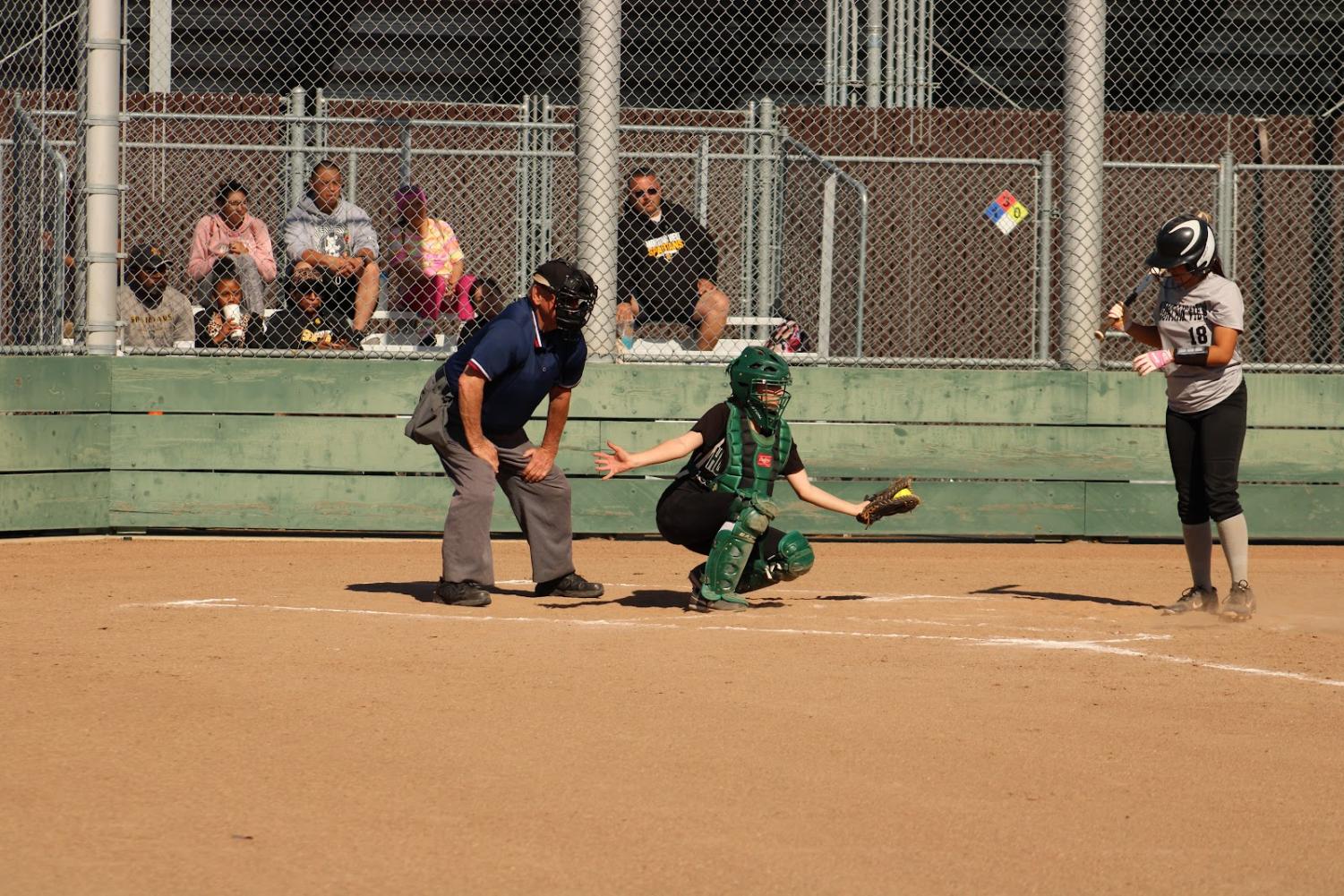 The team's struggles carried over into this season, as the influx of new team members who had never played the sport resulted in a finish at the bottom of the division. 
As one of the few returners on the team, first baseman Ashlee Giandomenico said she understands the challenges faced by many of her rookie teammates since she was new to the team last year. 
"At the beginning of the season, we were really disorganized and we just didn't know what was going on," Giandomenico, a sophomore, said. "Our coach is [primarily] a football coach and he'd never coached softball before, so it was really new to all of us."
As the team improved, Giandomenico said they began to bond and support each other. Due to the positive mindset of the team and the coach, the players were able to grow despite losses in every game of the season. 
"We're all comfortable with each other and we've never made fun of each other's performance because we're all in the same position," Giandomenico said. "We all understand what each of our [teammates] is going through."
This closeness, which catcher Emma Sundland compared to a family atmosphere, contrasts the JV team from the varsity team, Sundland said. 
"Compared to us, the varsity girls are very timid and nobody really talks," Sundland, a junior, said. "I feel like it's so much nicer and more welcoming here since a lot of people are really new to this."
Giandomenico said her parents have also supported her and the team by volunteering to help with games and practices. Similarly, freshman Niarra Phillips, who plays multiple positions, said her parents support her with advice about her technique.
"[My parents] cheer me on from the dugout and always give me lots of energy to continue," Phillips said. "Since they both played softball, they can help me practice."
The team is set to lose its main support system next year, as Holloway plans to leave HHS for a job at Lynbrook. As his time at HHS comes to a close, Holloway said he is proud of the players for continuing to work hard despite the team's setbacks.
"This team has a lot of raw potential," Holloway said. "If they keep playing, they're going to all get better next year. If they take it more seriously, they have the potential to be great."