Stepping up to the net
Varsity boys volleyball players embrace new roles in light of injuries
In high school sports, injuries can hinder a team's progress, especially when the injured player plays an integral role in the team's success. Like many high school sports teams, our varsity boys volleyball team is no stranger to these circumstances. However, the team learned to persevere through injuries with support from each other, coach Danny Chan said.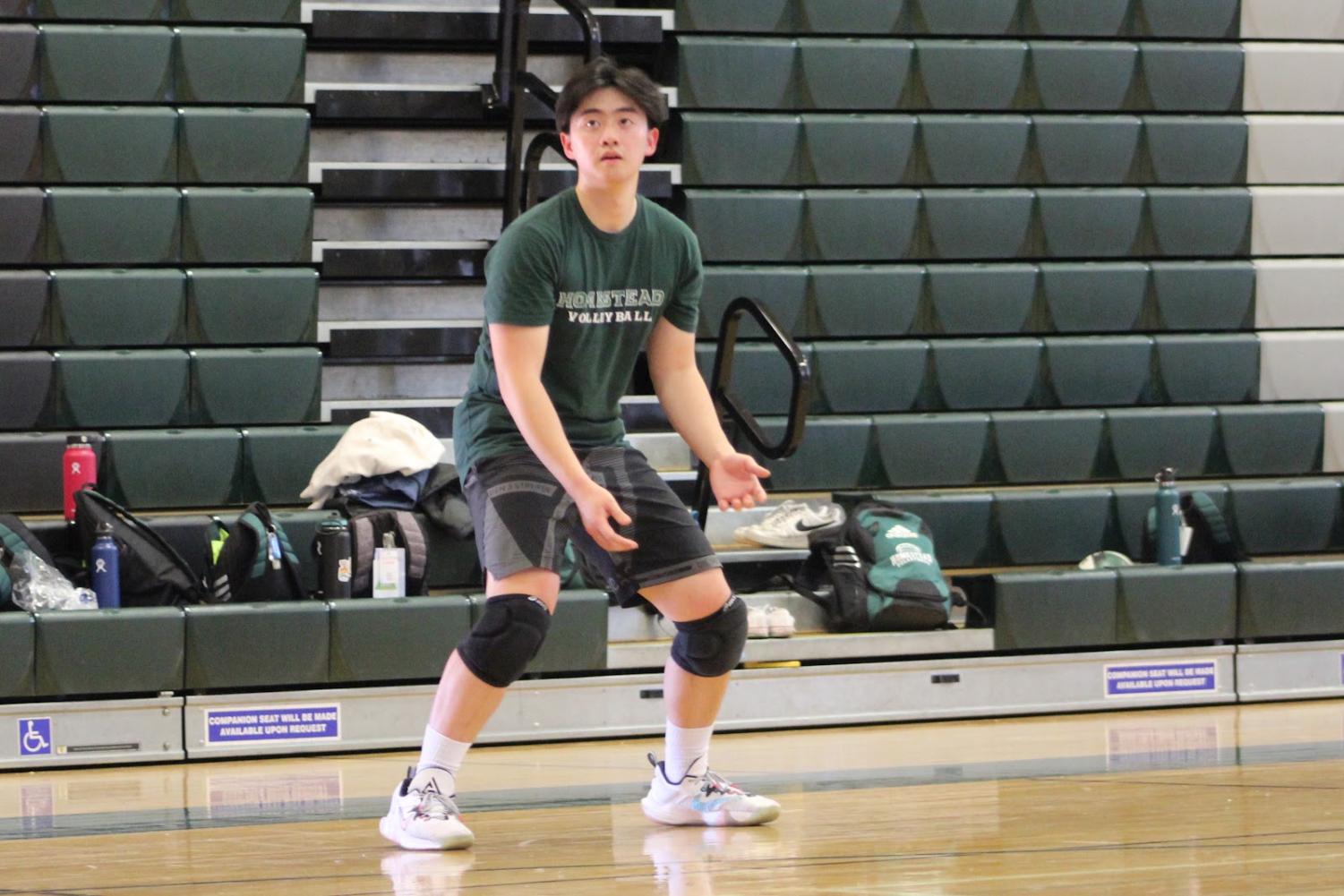 Setter, junior Brian Ip said injuries have taken out several players throughout the season, and it has been up to the remaining players to fill in those spots.
After libero, sophomore Leon Meng suffered an ankle injury from running into the scorer's table while trying to dig a ball, having supportive teammates was helpful, Meng said. 
Ip said Meng's injury brought adversity and change to the team, as it required Chan to find a different player to fill Meng's position while he recovered. 
Meng's injury occurred around the halfway through season, so other players had to take over his position, Ip said. As a result, Chan tested multiple lineup changes, exploring different combinations to find the most effective strategy for the team.
Ip played a more prominent role on the team, transitioning from a setter to a libero. The experience brought mixed emotions and forced him to adapt, Ip said.
"Sometimes it's nerve-racking, and sometimes it's fun because you have to play a different position," Ip said. "It's just a different way of seeing the game."
Fellow libero, senior Victor Tsai said when star players such as Meng or middle, senior Kiran Dias were injured, it was harder to win games.
"Injuries play a significant factor and some of our starters got injured, which cost us some of our games," Tsai said. "It threw off the [on-court] team chemistry since we had our backups in to replace them." 
Nonetheless, Tsai said the team's injuries forced the players to think outside of the box when adapting to new lineups, which gave new players a chance to contribute to games. Injury provides a great opportunity for players to step up into a new role and help the team win, Tsai said.
As a coach, Chan said with or without injury, the team was ready to face whatever obstacles they encountered, because they all had one common goal: to improve.
"The only positive thing [about injury] is it allows other people to contribute," Chan said. "All the guys knew, 'Hey, it's my time to step up.' And they did."