Under the bright lights at the 42nd Annual Woodbridge Cross Country Classic in Irvine, one of the biggest meets in the country, senior Aaron Lin broke the school's three-mile record with a time of 15:01.9. He passed the original record of 15:02, held by alum Cooper Sloan, by a tenth of a second. 
Lin, a cross country captain, said he did not head into the race expecting to break the record but was met with a surprise at the end.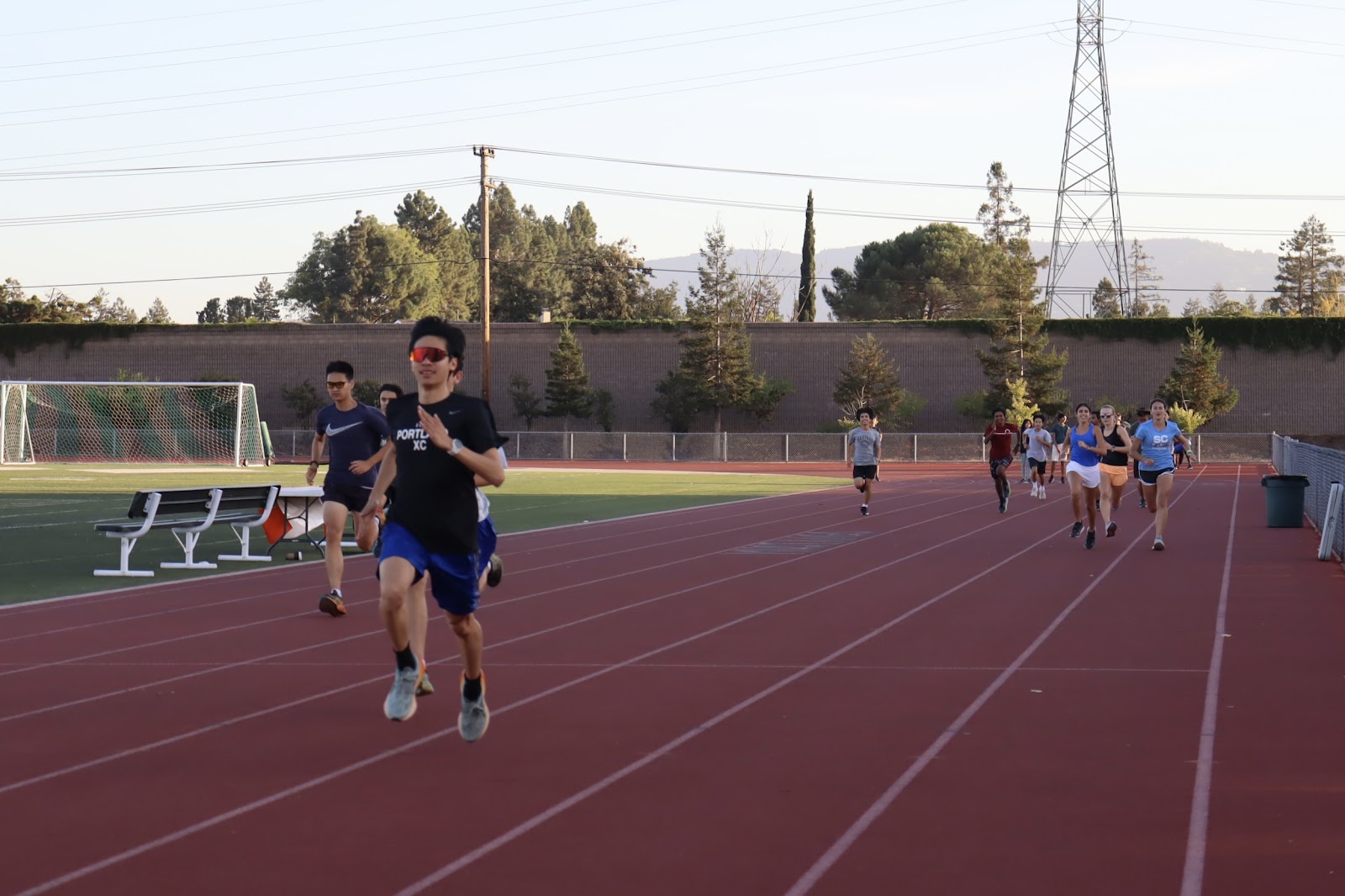 "I went out there, tried to run the best race I could and it just happened to be a record," Lin said. "I crossed the finish line, got back to the tent and one of the parents was like, 'I think he might have broken a school record,' and I was like, 'Wait, what?' I didn't believe it."
Coach Kenrick Sealy said he was excited to see Lin break the record, and Lin's hard work had paid off. 
"[It was] quite fascinating, very dare-devilish [of him]," Sealy said. "I've been working with him for about seven years, and every step along the way, he has really toiled and put in the work to get to where he's at right now." 
Furthermore, Sealy said Lin's innate work ethic allows him to be a good role model for the rest of the team.
"It has transcended throughout the team, even his [fellow] captains and peers have seen what he has done and want to achieve that level," Sealy said. "[Lin] drives that spirit in those kids and allows them to want to reach further and do a little extra, to get, if not on the same level as him, pretty close to what he's doing."
Lin's teammate, junior Ido Halevy echoed these sentiments, as Lin's dedication as a captain has had a positive impact on the entire team, he said. 
"[Aaron] definitely doesn't hold back during workouts, whether we're doing a sprint workout on the track or a distance workout," Halevy said. "He puts in his full effort and never misses a day of running. He's very devoted."
Additionally, Halevy said it has been exciting to see Lin succeed after he suffered an ankle instability injury from overworking himself last season.
For Lin, there is more to come this season, such as breaking the 5K record that he runs around the same pace as the three-mile, he said. 
Unlike Lin's reaction, Sealy said Lin's achievement was not unexpected, as the record was a culmination of consistent efforts over the years. 
"He's one of those kids, where I am not surprised when he does something special," Sealy said, "because he exemplifies the type of work ethic that as a coach, you are looking for from an athlete."