In high school sports, seniors are often the players with the most experience, who lead the rest of the team. But, for the girls golf team, this season has brought a significant change: there are no seniors on the team. 
As a result, the juniors have stepped up a year early, which has been a surprising challenge for junior Olivia Wang, she said.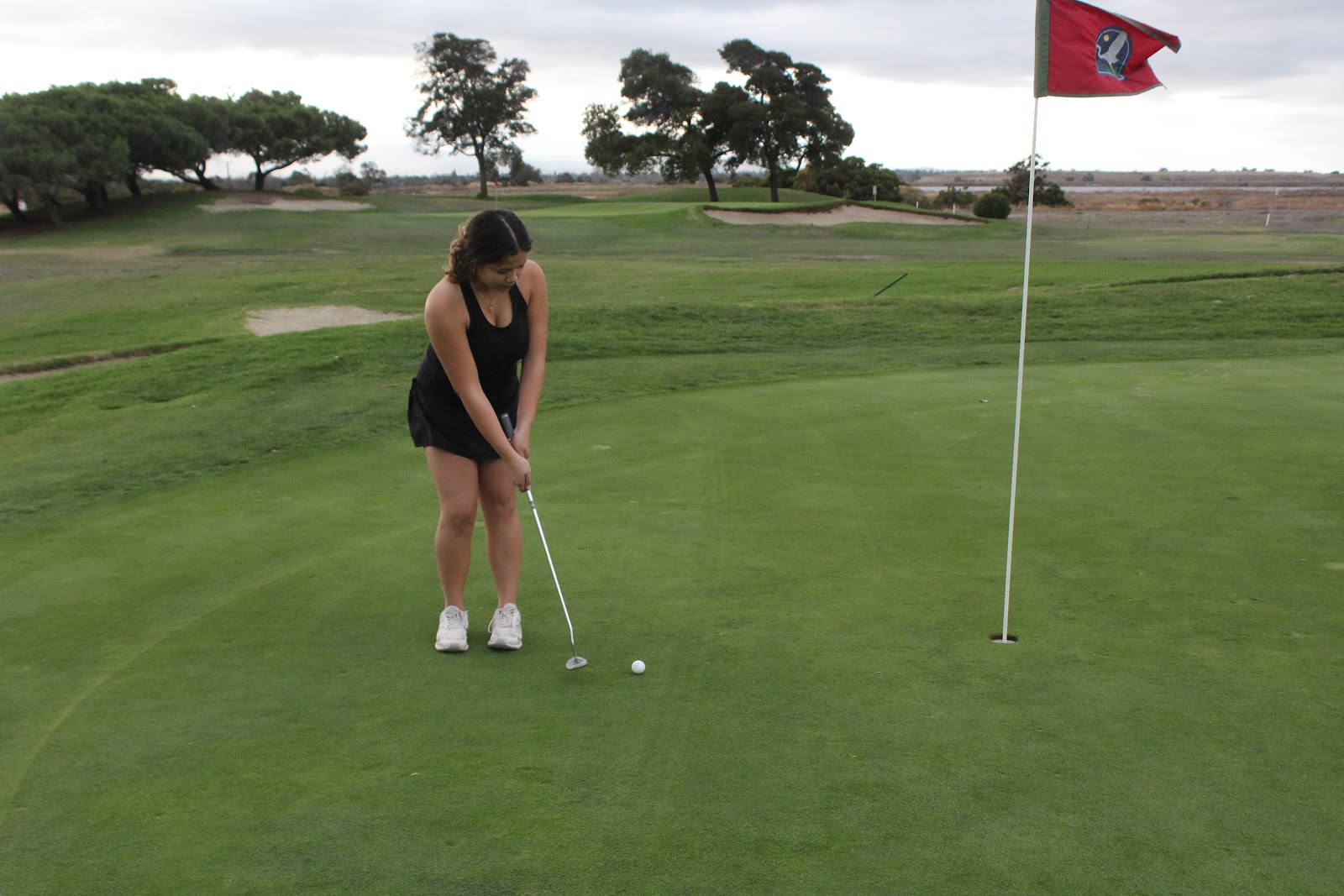 "[It's] definitely been harder than I thought it would be," Wang said. "Especially because all the years in the past, I've had seniors to kind of guide me through this process [of leading the team], but I don't know, being the oldest on the team is kind of a nice feeling."
Similarly, junior Paige Danner said she had seniors to lean on last season and it is sad for them to not be on the team anymore. Despite this, Danner said the team is improving. 
For Wang, aside from being a leader on the team, she has had to improve her golf skills as well.
"I definitely had to step up by becoming one of the top players with my score always counting," Wang said.
Wang said this change has been difficult to adjust to, as the competition at her rank is stronger than it was the previous season. 
"I have had my ups and downs with this, especially with the mental side," Wang said. "Playing against way better competition is really hard mentally, but it's gotten better as the season has gone along."
On the other hand, junior Bella Castaneda said while she agrees the presence of seniors is important, it is not the most significant aspect when it comes to skill level. 
"It's hard because [seniors] have more experience, but I wouldn't really say age is a big factor in golf," Castaneda said. "Our best player [Janice Tang] is a sophomore."
Although the season has been challenging, Wang said that being forced to move into more of a leadership position as a junior has been a beneficial experience.
"Last year, I knew I would have to step up because we were losing so many seniors and there weren't any juniors," Wang said. "But, getting pushed into [being a leader] has allowed me to grow immensely as a golf player."