From Bible study presentations to small groups, Footprints club, also known as the campus Christian club, hosts a variety of activities for their club members, president, junior Angelina Cuan said. 
With a new officer team, Cuan said she plans to implement numerous changes in the club.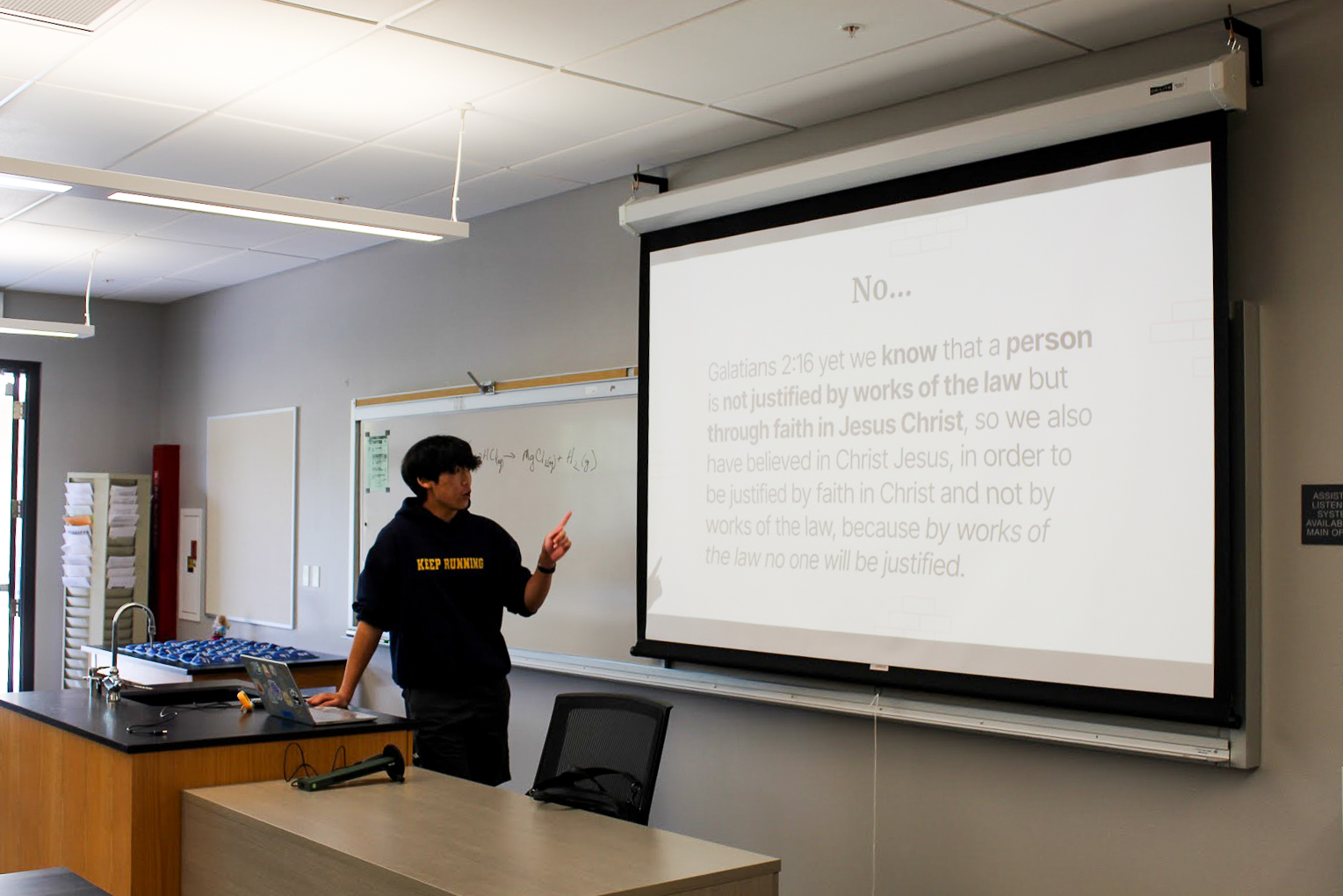 "We have added a lot more officer presentations than last year and we added worship," Cuan said. "And we didn't have a lot of small groups last year, so we're trying to implement a lot more small groups and discussions."
Cuan said these changes are important to strengthen the community within the club, especially the bonds between officers and members.
"Last year, the president did a lot of guest speakers, but I feel like that doesn't really create a good relationship between the officers and all the members," Cuan said. "The guest speaker changes every week sometimes, and everybody is just sitting there."
Vice president, senior Jerry Chu said the club is looking to reach more of the student body this year.
"The new board of the Footprints club plans to incorporate more activities for the club, such as outreaches, talks, presentations and question and answer panels," Chu said. "With these events planned, the club's current goal is to recruit more students that are interested in Christianity and the word of God."
Similarly, Footprints' social media manager Hannah Lin said spreading the word about Footprints is a goal of hers this year. 
"In addition to trying to spread the word across campus and to try to have a larger sense of community, we also want to strengthen individual people, individual members to Christianity," Lin, a junior, said. "And not just have more people, but we also want people that are more dedicated and to help them grow in their relationship with God."
For Cuan, taking on this new role as club president is exciting, and she encourages anyone, Christian or non-Christian, to consider joining the club. 
"I would say to any Christians who are unsure of joining, don't be scared," Cuan said. "We have a lot of people come just to learn more about Jesus Christ, to learn about the gospel, so don't be afraid to share your faith. And for non-Christians, if you're feeling any uncertainty, or even if you're just slightly curious about Christianity, we invite everybody, so feel free to join anytime."