A new chapter in girls soccer
First time varsity players discuss growth, new role in team
Being a first time varsity player can be intimidating, sophomore Carlie Breiner said, but Breiner, freshman Selene Bruyere and junior Annika Wickham know how to dribble through the obstacles of adapting to a new team. 
Although she will get less playing time on varsity, Wickham, an outside winger, said she believes she will improve through watching better players. 
"I feel like less of a leader because I am now one of the [less-experienced] ones," Wickham said. "But passing, shooting and working on corners with the other [varsity girls] is still fun for me."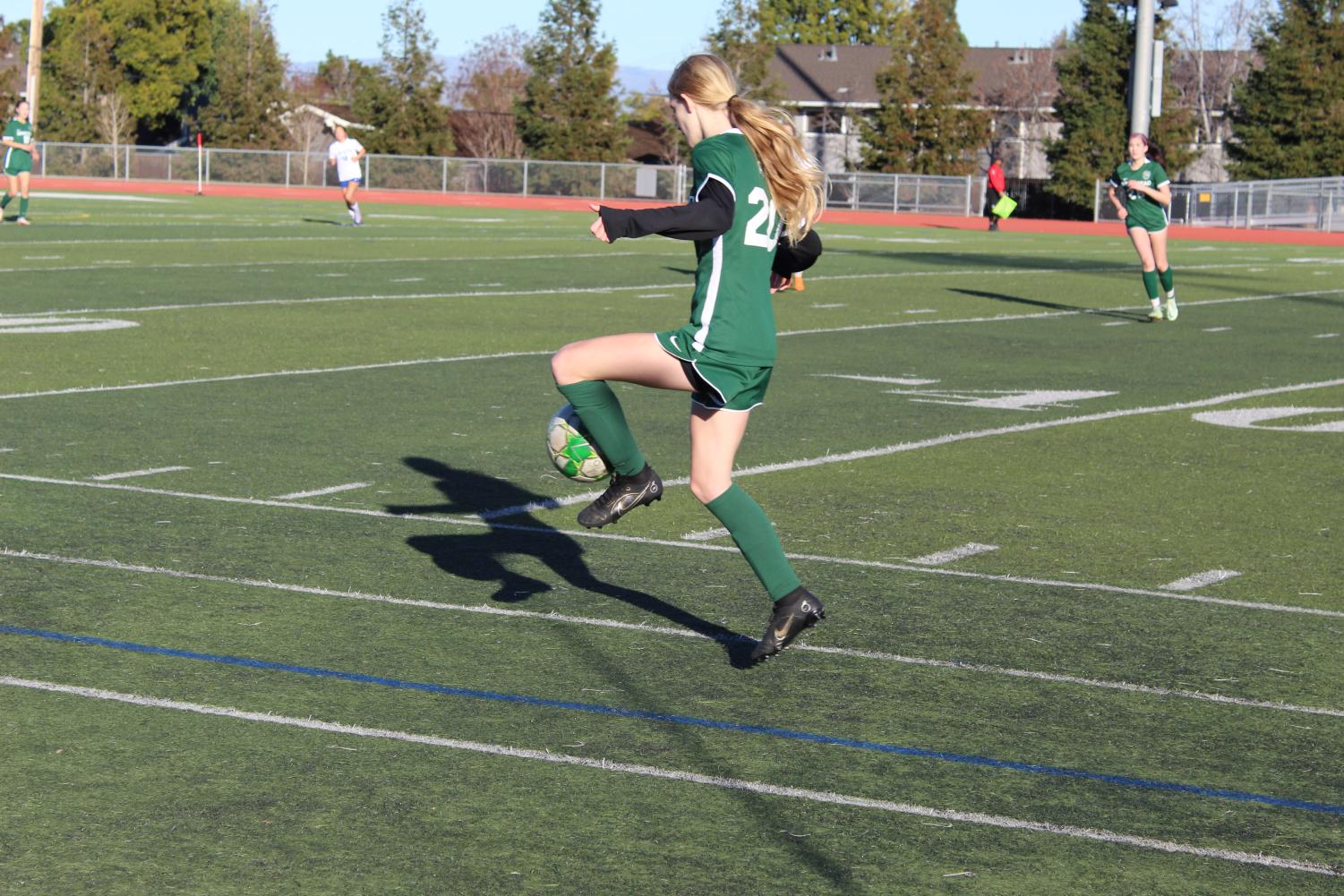 Bruyere, a midfielder and goalkeeper, also attested to feeling more on the sidelines, and said being an underclassmen on varsity can be intimidating. 
"All the girls are bigger and more mature than you, with more experience on the team, so it is like being in a new environment with new people," Bruyere said. 
Having been JV captain during the previous season, Breiner, a midfielder, said the transition from JV to Varsity was drastic in terms of skill level.
"There's so much talent on and off the field and it's great to play with so many different players from different club teams, backgrounds and experiences in soccer,"  Breiner said. 
As a sophomore on varsity, Breiner said she feels there is a sense of pride in her accomplishment, which pushes her to work hard to keep up with the upperclassmen. 
"I'm able to connect what I learned in JV to what I will learn in varsity," Breiner said. "It's so great to see everyone's [hard work pay off]."
Despite the intimidation of being a new varsity player, Breiner said the experience is worth the time commitment and unfamiliarity. 
"I feel so at home when I'm on the field," Breiner said. "I feel a sense of joy and accomplishment when [I play], [as soccer is] something I look forward to every day."