FBLA members advance to statewide competition
In hopes of advancing to the State Leadership conference, members of Future Business Leaders of America attended the Bay Section conference on Feb. 11. Bay Section is the first step in progressing towards competitions at the state and national level, junior, FBLA officer Nitya Peumans said.
The school sent a total of 108 competitors to Bay Section, with 75 of them placing at the competition, Peumans said. Among these competitors was junior Grace McGoran, who participated in the public speaking event. 
"I had to prepare a five minute speech, and the prompt was: how can higher education be transformed to better serve the needs of students in the workforce?" McGoran said. "It's very competitive because there's only one person from each school [who can participate in this event]."
For most sections, those who rank in the top six will advance, junior Sarah Yun said. Yun, who placed first in business communications, will be participating in the state competition from April 27-30.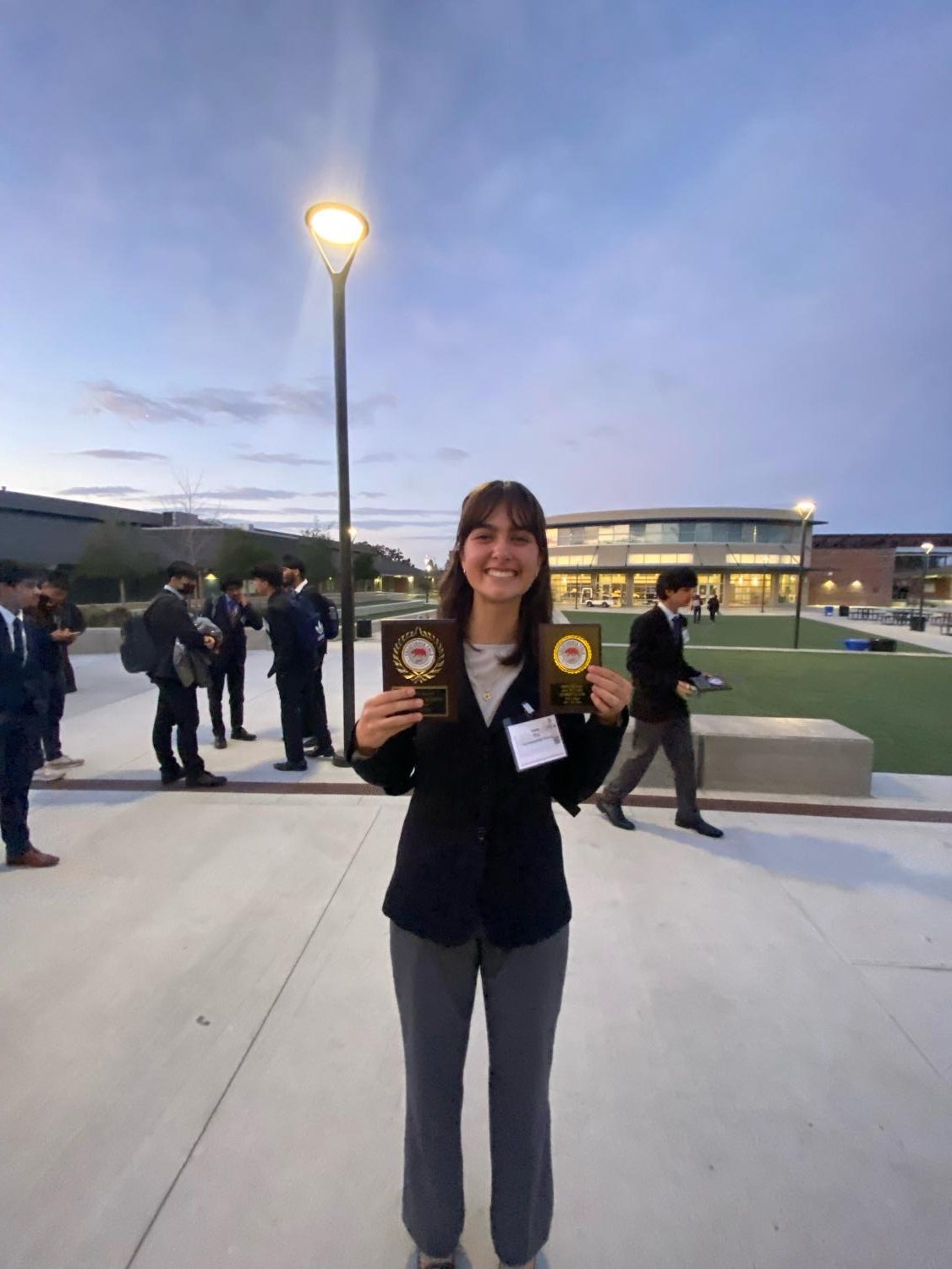 Business communications consisted of a written exam, which Yun said included questions about grammar as well as how to communicate effectively. Yun said she prepared for the test by reviewing with flashcards and by taking practice tests from previous years. 
This will be Yun's second year attending the State Leadership Conference, which she said has allowed her to develop enthusiasm for business.
"I've been able to grow more confident and discover new interests due to the diversity of competitive events available," Yun said. 
While some events at Bay Section include tests or presentations, others were project-based, sophomore, FBLA officer Kristin Lee said. In order to participate at states in the American Enterprise event, Lee, a co-chair for the AE project, said that her project was judged before Bay Section. 
As the vice president of case studies, Peumans said she prepared her members for the regional competition through frequent check-ins and practice cases. Overseeing members and witnessing their success was highly rewarding, Peumans said. 
"A big part of being an officer is seeing the competitors do well," Peumans said. "It's a big win for you also because you put so much work into mentoring them and seeing them win is huge."
FBLA ranked first overall at the regional level, Peumans said, who attributed their success to the size and preparation of the team. 
"We have a lot of members, and a lot of them placed in the Bay Section," Peumans said. "We did a lot of preparation, and our officers and mentors worked with them a lot throughout the weeks before to make sure they were ready."