Drum major workshops test determination and leadership
In preparation for upcoming drum major auditions, current marching band drum majors are holding weekly workshops to prepare candidates. The auditions will be held in late April to select drum majors for the upcoming fall season. 
As leaders of the band, drum majors' responsibilities include conducting, instructing band members and creating an encouraging environment, current drum major, sophomore Eugene Cho said. Fellow drum major, junior, Maddie Bakken said keeping band leadership informed and holding leadership meetings to set goals is also crucial to the role.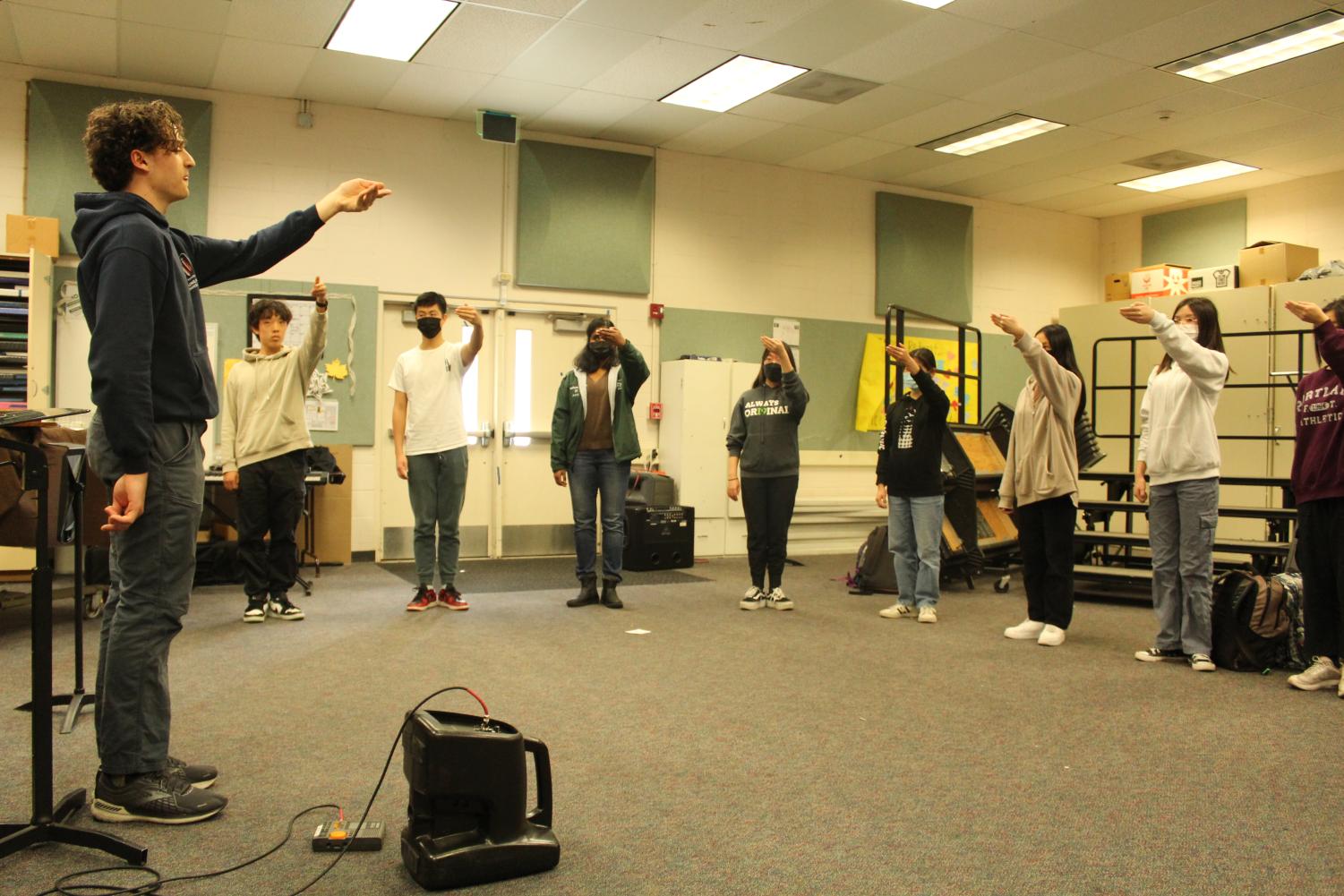 As the only current drum majors who aren't seniors, Cho and Bakken are responsible for frequently meeting to plan the content covered in workshops, including conducting techniques, commands and preparation for the audition, Bakken said. The audition tests all the facets of being a drum major, but most importantly involves an intensive interview with the band directors and instructional staff, Bakken said. 
"[What makes a good drum major] is very subjective," Cho said. "I think the stereotype is that [you need to be] outgoing and loud, but to be honest, I think if you have compassion and the willingness to help the band improve, that's plenty enough for you to become a drum major."
Along with these qualities, responsibility and reliability are also important to have as a drum major, Bakken said.  
"You're taking care of an entire group of 300 students or so, [and] it's a huge responsibility," Bakken said. "[You need to] make sure you know all the bits [of the show] that we're [rehearsing], because if you mess up then everyone else messes up."
Both drum majors said they were inspired to take on this role after attending workshops. Bakken said she felt encouraged to attend because of current drum major, senior Ayaka Fujita. 
"Ayaka's conducting really inspired me," Bakken said. "When I came to workshops to begin with, I thought, 'this is a cool position. I don't know where this is gonna take me.' Once I was in the process more, I became more committed. I realized it's something I really wanted to follow through with."
Like Bakken, Cho said he did not come to workshops intending on auditioning for the role either. 
"I think as time went on through drum major workshops, something just clicked," Cho said. "I always wanted to be a part of leadership in general, especially for something as big as the marching band for Homestead [and] it's a way to give back to the program. I'm a huge band kid, and it's just one small way I can help contribute back to everything the band has done for me."
While current drum majors make an effort to teach candidates, Bakken said band members who plan on auditioning still face personal challenges when trying to undertake this role. 
 "There's not that much preparation you can do beforehand unless you watch videos or you physically talk to a drum major," sophomore Yeyoung Cho said. "You have to learn all these different skills, patterns and techniques that you haven't used before." 
Sophomore Linda Chang echoes this sentiment and said socializing within the band is something she has to focus on. 
"I think I struggle to reach out to people and get to know more of the band," Chang said. "As a drum major, you'd be up [at the podium] and you wouldn't be able to socialize with [other band members]. I feel like I haven't gotten the chance to get to know [members] enough to really feel like I can take on that role without feeling isolated from them."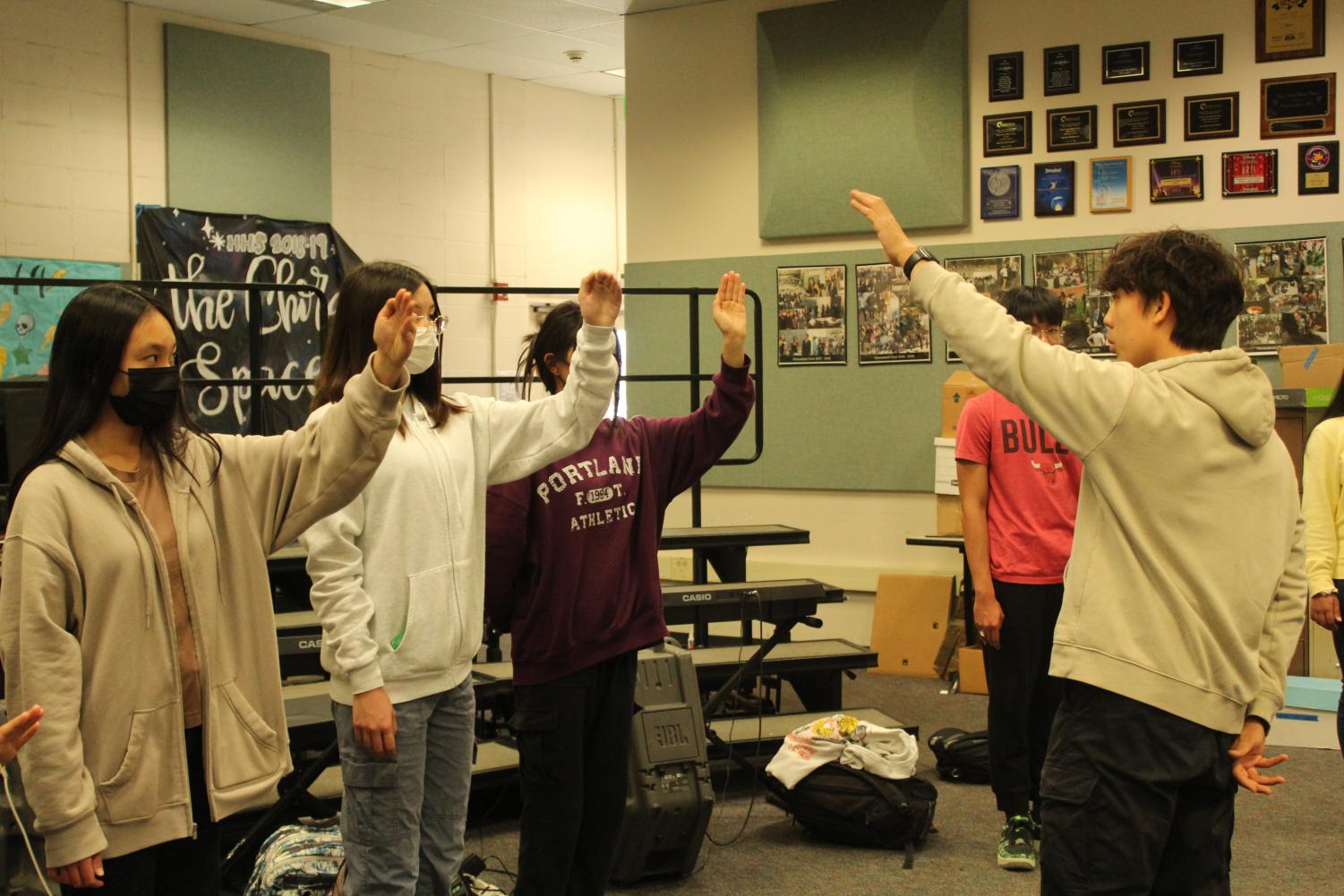 Given the opportunity to become a drum major, Chang said she has a few goals for the upcoming season. 
"If I become a drum major, I would like to foster a sense of community," Chang said. "Obviously, the band is already a very tight community, but people tend to be within their friend group circles. Sometimes there is drama or people who are not on task and not focusing on the goal of making the show as good as possible."
Despite the competition for the position, Cho offers a few words of advice to candidates. 
"Be confident and don't be too scared," Cho said. "Of course, that's easier said than done, but if you want to be a drum major, you have to think like a drum major."