Stars on the court
Varsity boys tennis players reflect on their sports role models
While sports stars are well known for shattering records and redefining boundaries, they can also serve as role models for the next generation of athletes. Many members of our varsity boys tennis team said looking up to star tennis players has shaped their technique and behavior both on and off the court.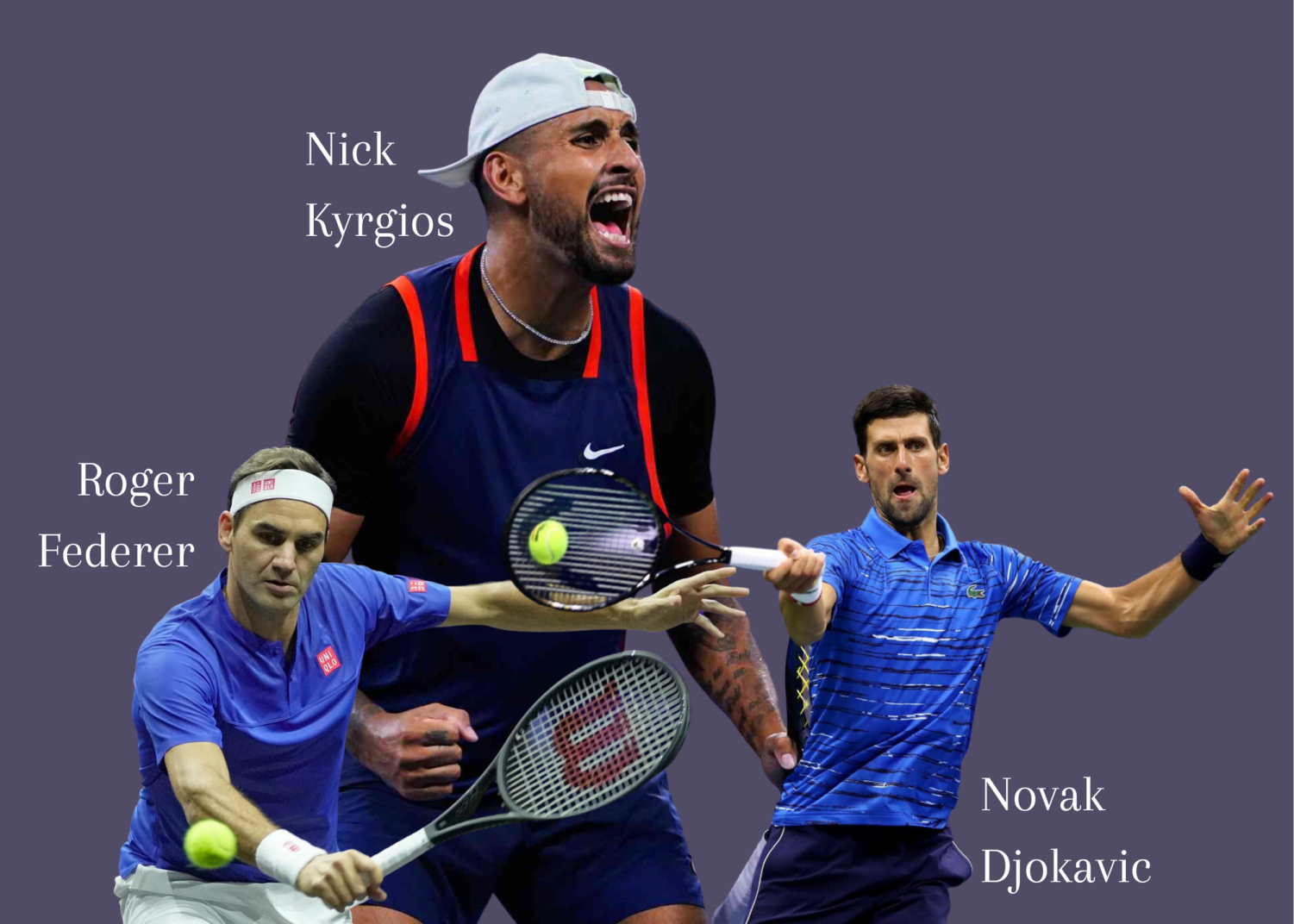 Freshman Armaan Malkani said he has been watching 20-time Grand Slam champion, Swiss player Roger Federer play tennis since he was 8 years old. In addition to Federer's playing, Malkani said he also tries to emulate Federer's sportsmanship in his own matches.
"He's classy, and the way he plays is entertaining," Malkani said. "His backhand slice is something that I've tried to do, but I'm not that successful with it. It's the best of all time."
Sophomore Nicholas Raheem said his favorite tennis player is Australian Nick Kyrgios. Kyrgios, while well-accomplished, has been nicknamed the "bad boy of tennis" for controversial moments in tennis, according to Sports Illustrated. Raheem said while Kyrgios can be emotional on the court, he finds his gameplay entertaining. 
"You never know what to expect [with Kyrgios,]" Raheem said. "He always comes in and puts on a great performance. He's great for the sport, [because he] attracts young viewership. Tennis is a very boring sport to watch, and he mixes it up a lot."
Raheem said he avoids Kyrgios' mentality when it comes to tennis, but he admires Kygrios' techniques, such as his powerful serves.
Sophomore Noah Sato said he began watching tennis when Serbian player Novak Djokovic was at his peak, 10 years ago. Like Raheem, Sato said he looks up to the techniques of tennis star Djokovic but is less inclined to follow the example Djokovic sets outside of his sport.
"He's an eccentric guy off the court. [For example,] he's really against [COVID-19] vaccines," Sato said. "Other than that, if you look past his antics, he's a pretty good guy. He donates a lot of money to charity, so that's pretty admirable. He lets his political views outshine who he is as a person." 
In addition, Sato said he admires Djokavic's ability to play well under pressure and relates to the emotions Djokavic feels on the court – especially his anger. 
"He's got a pretty good backhand, and I'd like to think my backhand is pretty good," Sato said.  "He's kind of a hothead sometimes, which I can identify with because I get pretty mad on the court. I feel like [his behavior] really sheds light on how frustrating tennis can be sometimes."
According to the Olympics, Djokovic holds the record for most weeks ranked as No. 1 in the world, making him widely recognized as one of the best tennis players of all time. Sato said he enjoys watching Djokovic's impeccable strokes, or "textbook tennis." 
"It's easy being a fan of his because you know you can always count on him to win those important points," Sato said. "He plays with a lot of conviction, and it's really exciting to watch him play really good tennis point after point."