Pursuing dreams: a life-changing realization
Physics teacher switched from engineering to teaching in hopes of a more enjoyable job
Starting his freshman year, physics teacher Danny Nunez walked into his physics classroom and witnessed a great sense of enthusiasm from his physics teacher, who wholeheartedly expressed his love for science and teaching. In fact, the legacy and passion for teaching expressed by this teacher played a catalyst to his future in teaching.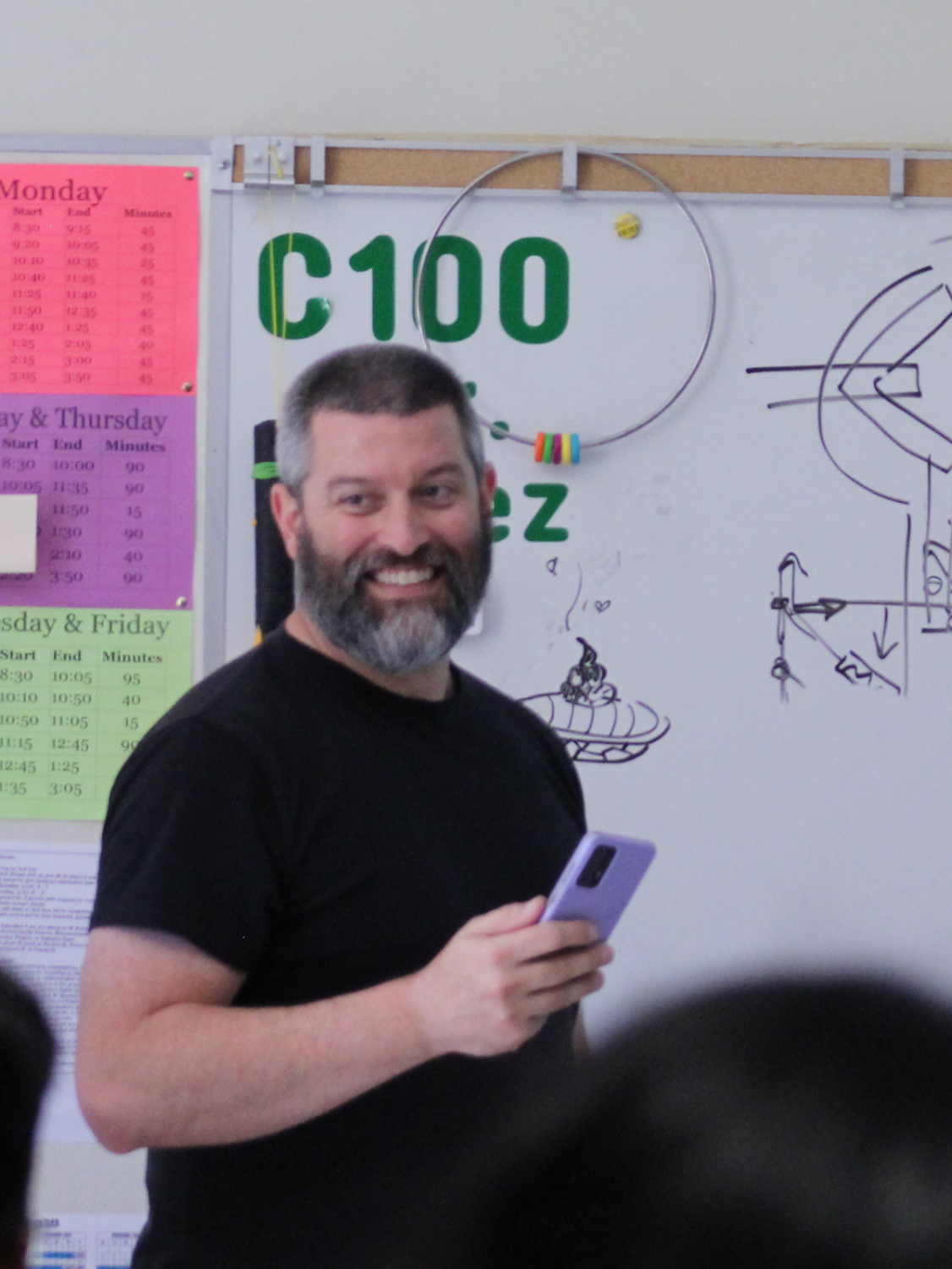 "He wasn't very old, but he passed away," Nunez said. "It really made me think about how much of an impact [to pursue teaching] he had on me."
The idea to pursue teaching for Nunez, however, was not immediate. He graduated college with a bachelor's in mechanical engineering in hopes of receiving a stable job, he said. 
"I got my bachelor's in mechanical engineering in 2002, which was when the dot com bust happened, and so jobs were very difficult to acquire," Nunez said. "I was doing interviews for jobs, and I felt like I wasn't doing enough."
The series of countless interviews and dedication to pursue a job in engineering eventually landed him his first engineering job offer. He worked that job for 10 years before experiencing burnout, Nunez said. 
"I took a step back and I looked at what is it that I really like about, like about engineering and the job that I'm currently doing," Nunez said. "I liked [interacting with people] the most, and teaching had always kind of just been kind of in the back of my head for the last, 10 years and I was like, 'well, maybe this is the time to give that a try.'"
In pursuit of his teaching dreams, Nunez said he went back to volunteer at his old high school with a physics teacher, eventually entering the teaching program. After a year and a half, Nunez received a job as a physics teacher at HHS. 
"Being a teacher has been a positive change for me," Nunez said. "I might be tired when I get to school, but I always enjoy coming to school, and I can't say the same for me when I was an engineer. I always enjoyed showing up to the office, but here, it's challenging. [It's just] like engineering, but just with a lot more personal interaction."