FBLA officers and club members are preparing to embark on a season filled with innovation through a series of engaging retreats and meetings, Adhikari said. 
At retreats, club officers make presentations for the year and set goals for themselves, get feedback and plan chapter projects, executive vice president of operations, senior Nitya Peumans said.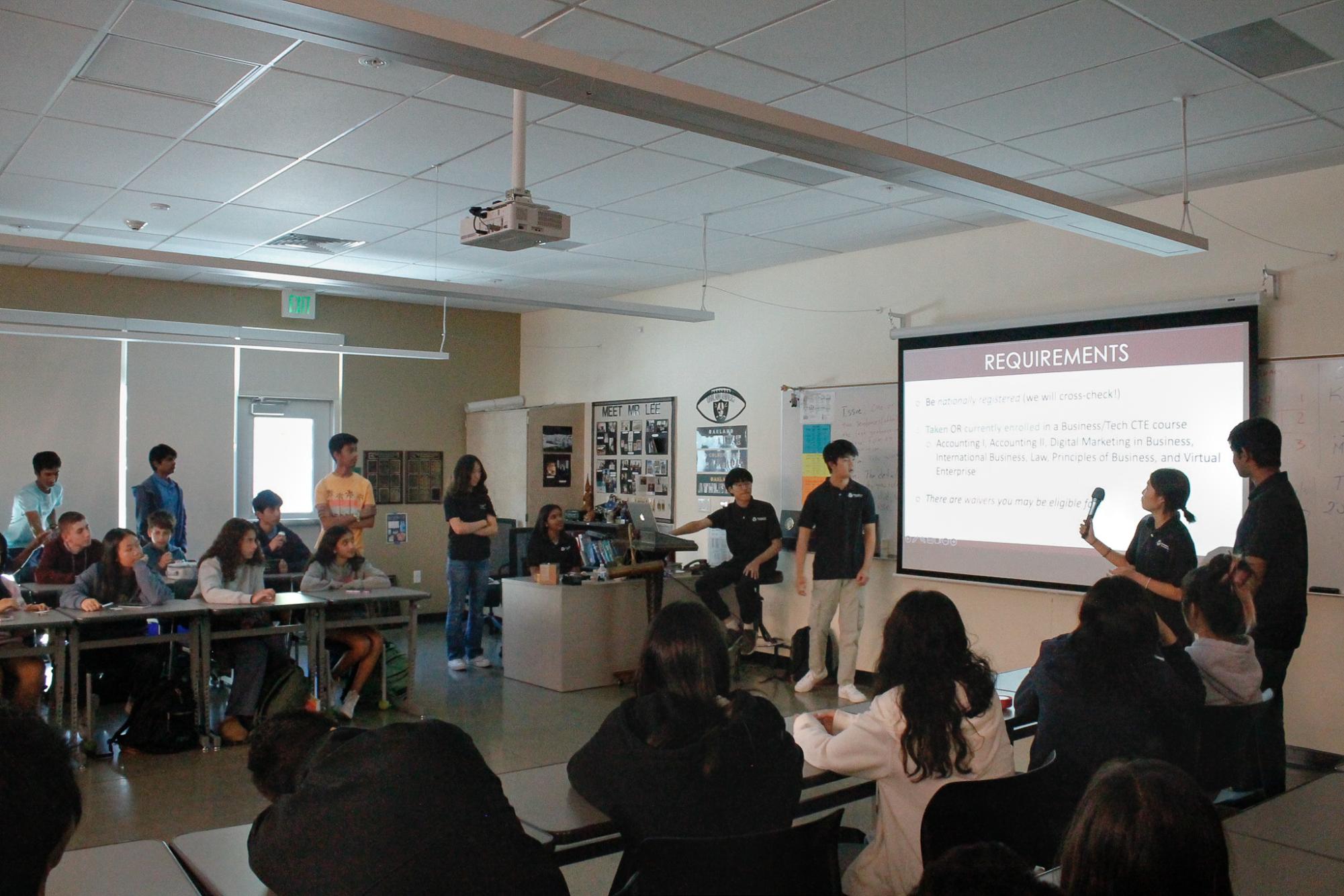 "It's a really big time for us to hear from senior officers, other officers and advisors," Peumans said. "So we want to spend one to two hours on each of them, really giving them feedback, diving deep into what they want to do." 
Having attended the meeting, community service project co-chair junior Aayushma Adhikari said she enjoyed the retreat, and planning a productive year was helpful. 
"Each officer has to come up with a program of work, which includes our goals for the year, what kind of events we want to have and who we're going to be working with," Adhikari said. "Our due dates for those are set and [we have] an accountability calendar so that we are sure to be on top of our tasks." 
In addition to retreats, the officer team is working to prepare for this year's projects and competitions. Peumans said the trajectory that FBLA plans to take this school year. Along with introducing newcomers to the club, FBLA is working on continuing the successes of previous years, Peumans said. 
To reach out to more people and begin new projects, Peumans said they are hoping to scale a new software ventures project that was started last year and will be doing a lot with mobile app development for a real business.
Officers look forward to another year of dominating the game during competitions, and are excited to get the 25th State Championship, Peumans said. 
Thanks to FBLA's strong support system, HHS is the #1 chapter in the nation, Adhikari said. 
"We have so many resources for all of our members who are competing in practice tests or for case studies, and we have professional mentors who are like working in the field," [name] said. "Additionally, alumni come back and help us out through mentoring or in various ways."
Former American enterprise project co-chair Kristin Lee enjoyed her time at FBLA. She said she hopes the project evolves and improves this year.
"Last year's event went pretty good," Lee, a junior, said. "The competitors worked really hard to prepare. A lot of my friends and I just know everyone worked really hard to make it where they were."
Peumans said she is excited about her final year of group work and conferences and encourages everyone to participate in FBLA.
"I love working with others on a team because it's a really fun experience and you get to bond with people," Peumans said. "Going to conferences is always a really nice experience along with competing and there's nothing like going on stage and getting a nice little plaque for your room."