This past weekend, 30 Red Cross volunteers set out on a mission: to clean the area around the Yuba Drive entrance of the Stevens Creek trail. Volunteers split into smaller groups to cover sections of the ground and worked with each other to collect pieces of trash, varying from small scraps of paper to an area rug someone left behind.
The event was a way for people to become active and work toward the goal of a cleaner earth, event participant Ruhui Shahane said.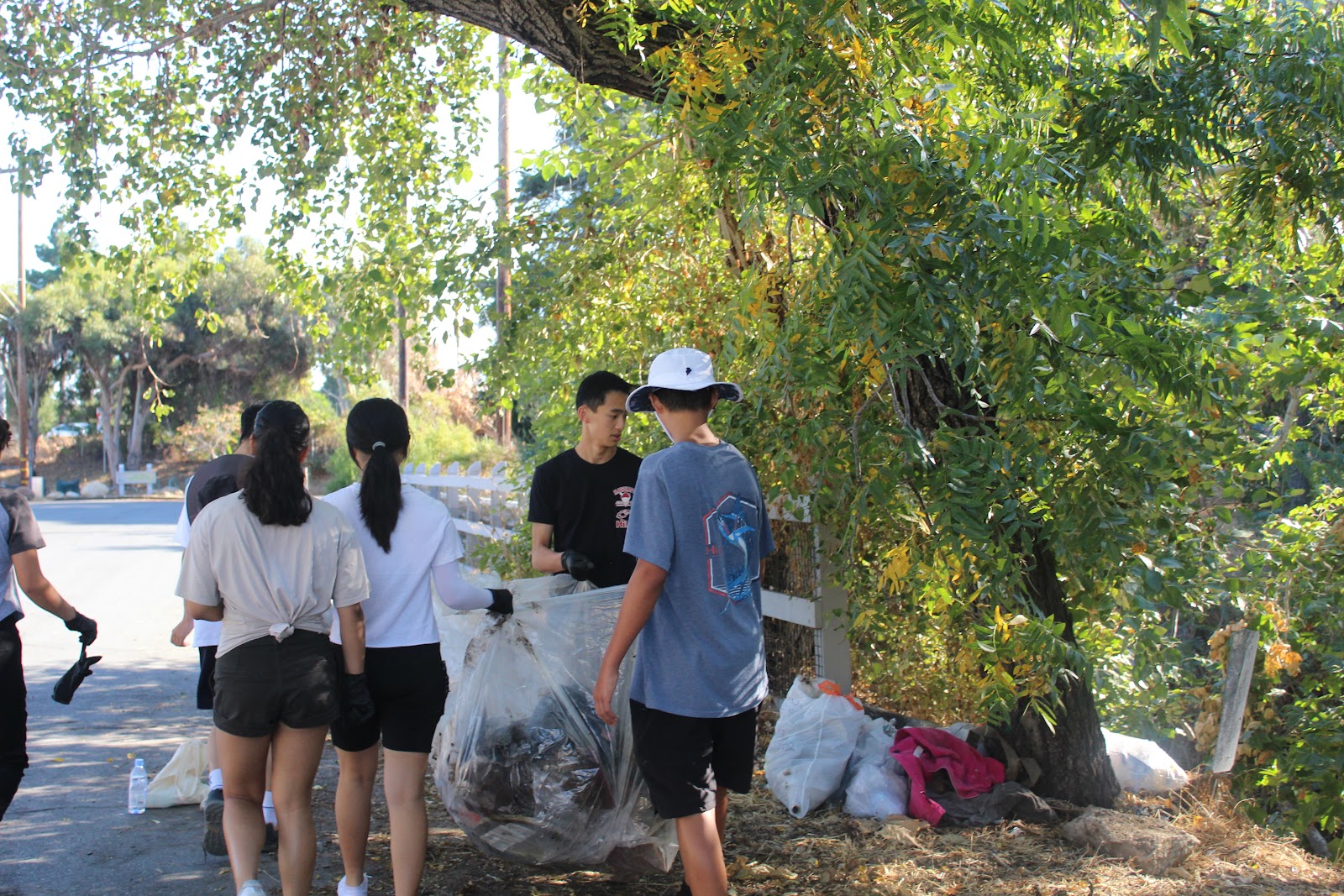 "I've always been eco-conscious," Shahane, a sophomore, said. "There's a lot of trash on the earth and people throw things without knowing the cost of it, so we're helping the planet."
Although it was a good deed, many people, like sophomore Vedashree Singh, saw the event as an opportunity to meet new people.
"I've been volunteering before but never something like this," Singh said. "[I came because] it would be great for the community and I'll make new friends. I liked going into the bushes to find more trash and really enjoyed [the event]."
This was the first time HHS held a trash pick-up event, vice president Angela Milo said. Because of this, the club initially had challenges in planning the event, Milo, a senior, added. 
"We had to limit the signups to 30 people," Milo said. "We were worried about how we would manage if too many people showed up and also had to make sure that everyone had a way to get there, which worked out pretty well."
It was an important cause because of how harmful litter is to the environment and an often ignored issue, Milo said. 
"A lot of people don't pay attention to when they throw trash, around and on the street," Milo said. "People will pass by trash on the street and recognize that it's bad but not do anything."
Additionally, Milo said she was impressed by the volunteers' commitment to the cause and that the event was a success.
"I liked how a lot of people got very invested in it and really took initiative," Milo said. "[Volunteers] went off the trail to get to trash that was hard to reach, which showed a lot of determination. It's a great way for people to be active by cleaning up trash in the community."