Get ready for College Now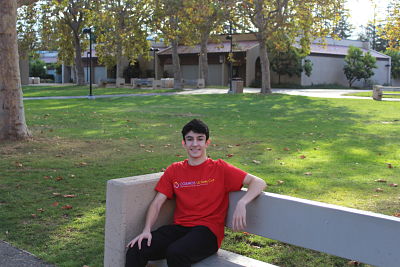 Juniors looking to get ahead on college can take their first year of college during their senior year with College Now.
College Now is one of several programs between FUHSD and De Anza Community College.  Students in the program take their senior year at De Anza and receive college credit for their courses, according the FUHSD website.
The program has been around for 20 years, said Tamara Emmert, a guidance counselor at De Anza and the main advocate for College Now at HHS.
"It gives them [the College Now students] a good experience with being full-time on a college campus before they move away and are at a university," Emmert said in a phone interview.
She also said the program helps with the admissions process.
"They're showing that they're able to handle themselves maturely on a college campus," Emmert said in a phone interview.
"I think more of a kind of a social aspect would be a disadvantage," said Emmert in a phone interview. "The program is designed for academics and to be getting the students independent, so they may not have any classes with anyone else close to their age."
Areg Nersisyan is one of the participants from Homestead.
"I kinda chose to take College Now for senior year because I wanted to take some classes that weren't just available at Homestead," said Nersisyan. "For example, I finished AP Physics in junior year, so there was nothing afterwards."
Nersisyan said he also noticed social differences.  Classes end at different times for each student, so there are few times when friends can meet during school hours.
"There's definitely a social issue," said Nersisyan. "I feel way more isolated here."
Nersisyan said another disadvantage is sports.  
"CCS will not allow college now students to participate in high school sports," said Emmert in a phone interview.
In addition, De Anza does not allow College Now students to participate at college sports because they are officially still in high school, said Nersisyan.
However, Nersisyan said he was glad he took the program.
"It's a chance for me to see what college is really like," Nersisyan said.
Students interested in the program can attend a presentation in Jan. 2016.  The application is online at the FUHSD website.