New Kids on the Block (and one Professional)
Meet Homestead's new and returning athletic trainers
As the 2016-2017 sports season begins, the HHS athletic trainers are hard at work amidst mountains of white tape, ACE bandages and ice packs. Despite their busy schedule, these talented trainers made time for a short interview.
Courtney Martin – senior, second-year trainer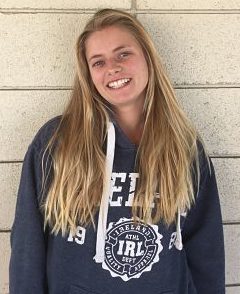 The Epitaph: Are you involved in any sports on campus?
Martin: I play golf and softball at school, and I ride horses outside of school. I started when I was about 8 or 9 and just recently picked it up again.
TE: What have been some of your best memories as a trainer?
Martin: That's hard. Probably just all the laughs with the coaches, players, Dan and [former athletic trainer] Julia [Verbrugge].
TE: Is there anything you'd like to say, as a senior, to anyone who'd be interested in being an athletic trainer?
Martin: If you're interested in medicine, give it a shot, but it's not enjoyable if you're only doing it to put on your college application.
Martin said she hopes to pursue an education in physics, math or architecture next year.
Ciara Barros – senior, first-year trainer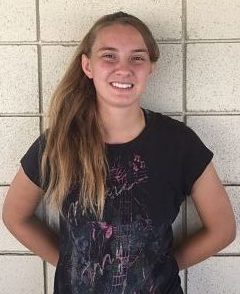 TE: What made you decide to apply?
Barros: I've always been interested in how athletic training worked and what athletic trainers do. I began to become more interested in sports medicine and athletic training when I became injured my sophomore year. (Barros dislocated her finger during a basketball practice.)
TE: What are you most excited for this upcoming sports year?
Barros: I'm excited to help with the football season a lot… that's probably what I'm most excited for.
TE: Can you walk us through a typical day as a trainer?
Barros: I usually come to the athletic trainer's room after school around 2:30 and help with various things such as taping athletes for practice, helping athletes with exercises, using machines to help athletes recover and/or restock various items in the room. Then we go out to the varsity football practice and watch. While we're at practice, if someone needs to be taped or patched up from scratches and turf burns, we do it for them. Athletes from various sports also come out to the field to get ice too and we prepare the ice packs for them and wrap them on them.
Barros said she currently attends a sports medicine class at FHS, and hopes to pursue sports medicine in college next year.
Lindsey Haynes – junior, first-year trainer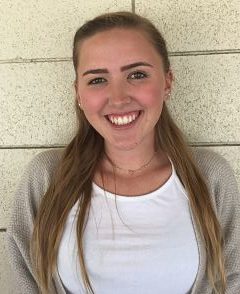 TE: What sparked your interest in becoming a trainer?
Haynes: I would say my injuries played a large part in my decision to apply. If I wasn't injured in the first place, I likely wouldn't even have known about the position. My injuries make me so much more motivated to help others recover from their injuries, because I have been in their same situation. (Haynes has tendinitis in both of her knees and in one of her shoulders)
TE: What has been your best memory as an athlete?
Haynes: My favorite memory as an athlete was probably when our [girl's varsity] basketball team made it so far in CCS and did not go down without a fight.
TE: Do you have a personal goal for the year?
Haynes: I'd like to learn everything I can about sports medicine, the good and the bad, to find out if it is a career I would like to pursue.
Haynes said she hopes to play college basketball, as well as earn a degree in criminal justice.
Lauryn Bautista – junior, first-year trainer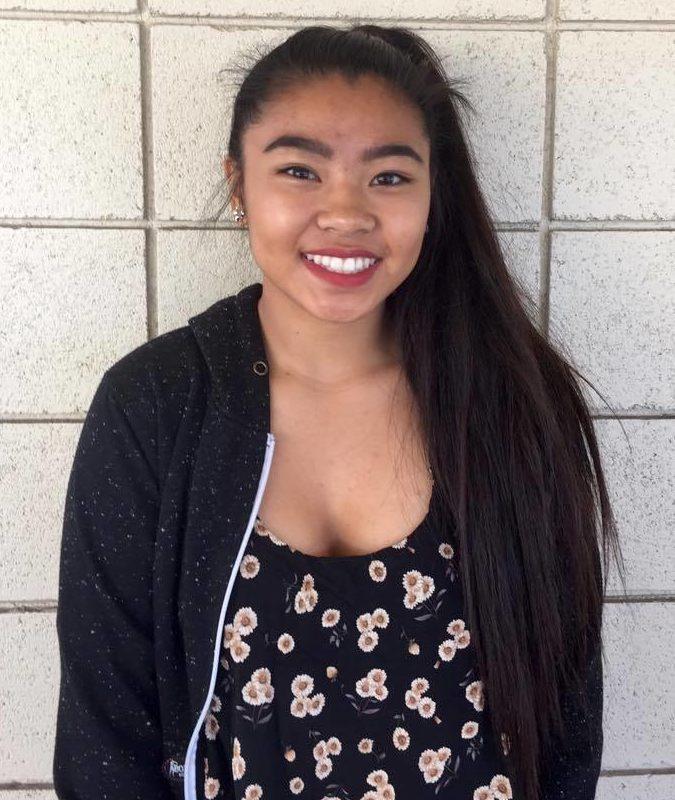 TE: How is being a trainer different, especially as an athlete?
Bautista: It's a really different perspective to go from sitting in the stands to sitting by the sidelines; what you see in the bleachers at football games is a lot different from what we actually do.
TE: What has been your favorite moment so far?
Bautista: Bonding with the football team and learning new things from Dan, just by watching him and observing different things… the environment and the atmosphere, it's a good feeling. Knowing you helped an athlete get better and perform well, and to be a part of that process is really rewarding.
TE: Have there been any special moments for you?
Bautisa: Then the players thank you for helping them, and that they appreciate what we do, even if it's not a lot.
Bautista said she wants to study sports medicine in college, with future plans to become a physical therapist.