Zero complaints at EXPO
Mustangs perform at 2016 Marching Band EXPO
The marching band and color guard gave FUHSD families and staff a sneak peek of their show "Zero" during Marching Band EXPO on Saturday night.
Marching Band EXPO is an exhibition where all FUHSD schools' bands and color guards present their season show.
"Today specifically, we worked on the rehearsals and showed up in the performance, so I thought they did a really good job," marching band director Eric Weingartner said.
Prior to EXPO, marching band practiced weekly on Monday and Wednesday nights, Tuesday and Thursday mornings and all day on Saturdays.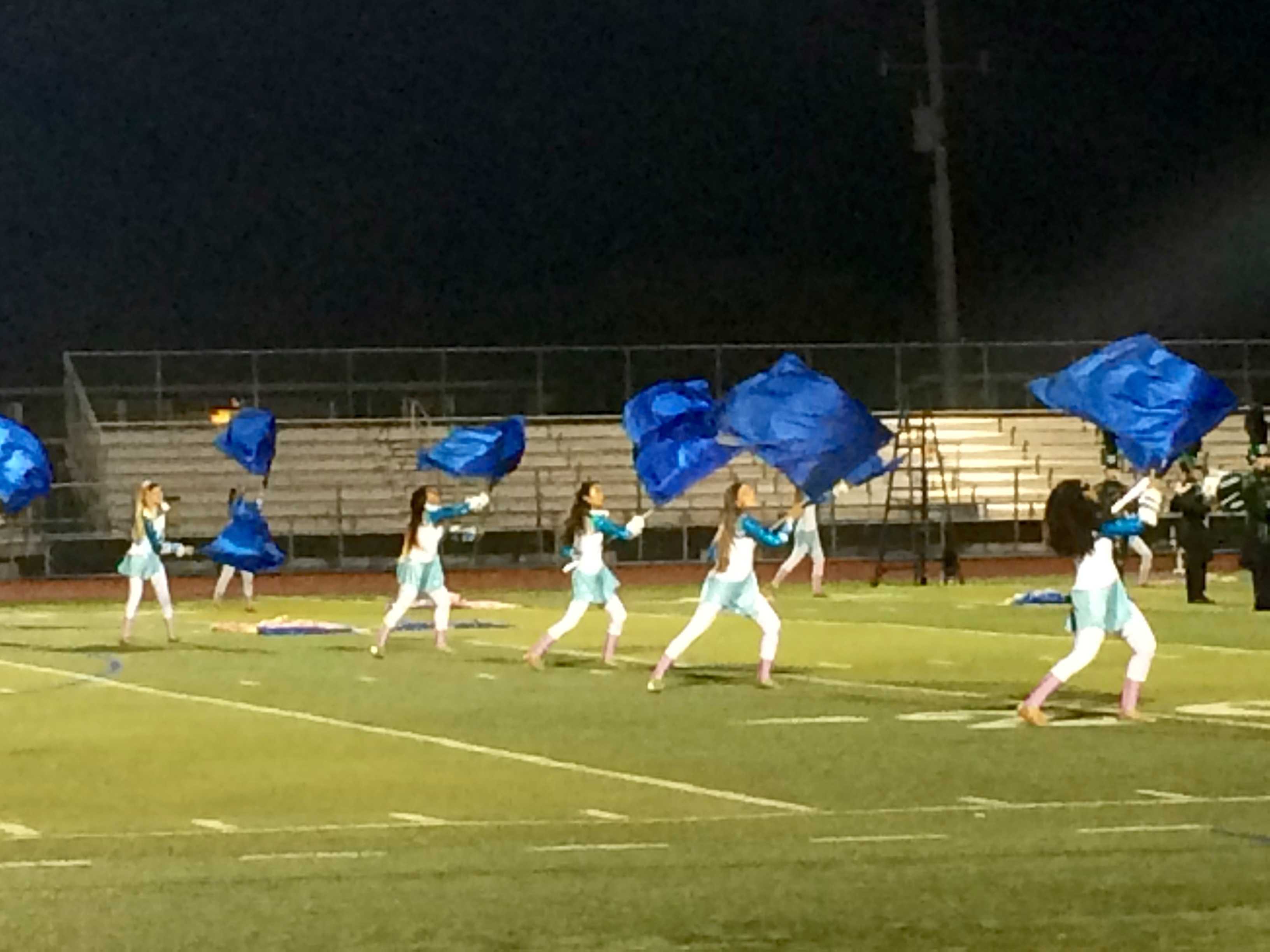 "As soon as the first beat enters, we're all ready, and we're all prepared, and we're all focused and just give it the best shot we get," junior drum major Joseph Cho said.
During rehearsals and the performance, band members begin to form friendships and share spirit, sophomore band member Garrett Ridder said.
"It's like I'm on a ride and it's still taking me to the end," Ridder said. "It's amazing to hang out with everyone and bond with them."
The Marching Band EXPO is an additional event for FUHSD schools to share their shows before performing them at football games and competitions.
This year the Mustangs will be performing the Bands of America competition, participating at a statewide level in Southern California.
Mustangs can be seen performing next at the Cupertino Tournament of Bands at Cupertino High School on Oct. 8th.