FUHSD board elections underway
Three candidates running for two open seats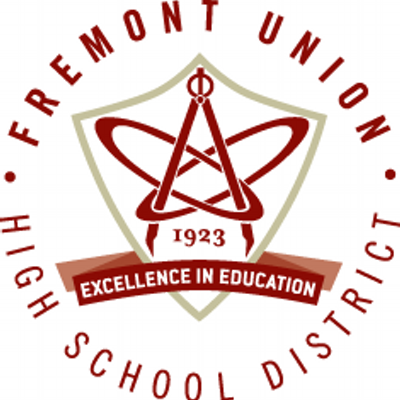 Election day is just days away, and two of the five district board seats are being contested. Seven-term board member Nancy Newton has announced retirement from the board.
Incumbent Jeff Moe is running to maintain his seat while LHS science teacher Roy Rocklin and small business owner Jenny Yuan are both running to fill one of the two seats as well. Rocklin and Moe have endorsed each other.  
Moe and Rocklin are also both endorsed by all of the current board members who are not up for reelection and Newton, their campaign websites report. For a full list of endorsements visit Rocklin's campaign website and Moe's reelection campaign website.
Yuan said she was not surprised the other two candidates have endorsed each other and have received the board's endorsement.   
"I'm the only parent … I'm grassroot. I'm not backed by any special interest. Not the established group, not a big company," Yuan said.
According to Yuan's campaign website, she has been endorsed by members of the Cupertino City Council, a member of the San Jose City Council President Chappie Jones and state assemblymembers such as Katherine Baker and Kansen Chu.
Despite their endorsements, the other candidates said they were open to working with Yuan should she be elected.
"I think everyone would be professional [if Yuan is elected]," Moe said. "I would not let any personal feelings interfere with the goal of giving the best possible outcome for students … I just don't see any other scenario … we'd make it work."
Yuan echoed her opposition's openness to collaborate on the board after the elections.
"It doesn't mean I cannot work with them. I don't have concerns about that. I have a lot of supporters from the community, from elected officers, to city councils," Yuan said. "I have the ability to work with different officers and I have confidence about that."
The Candidates
Jeff Moe (Incumbent)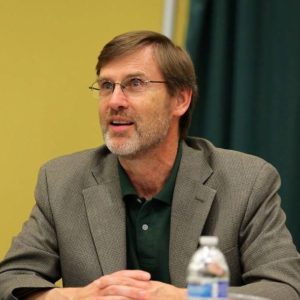 Moe said working on the Next Generation Science Standards is an upcoming assignment for the board.
"We're well on the way to that … that's a very important task," he said.  
Moe also said he wants to implement a life skills program for future senior classes after graduation. Moe said his son took part in a similar program years ago, and would like to bring it back.
"I think [the program] really important and valuable for our kids," Moe said. "It teaches you skills that the school might not have. Like financial skills … credit cards, checks, social issues … the kinds of things that you don't necessarily have in any other classrooms."
Moe also said he aims to listen to the parent survey feedback, which listen a major concern about inconsistencies between teachers of the same subject. He said that professional learning communities, where groups of teachers in the same subject come together and collaborate, is the "single best way that teaching can improve."
"The ultimate goal is to come up with best practices. It's a developmental thing .. to come up with consistency in testing and in assessment and in homework," Moe said.  
Roy Rocklin (LHS science teacher)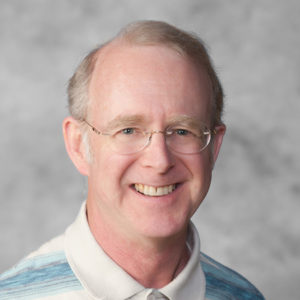 Rocklin sad both of his children attended HHS, where his son active in the marching band, concert band and speech and debate. Rocklin said he was an assistant coach of speech and debate.
"From that experience of being involved when my children were going to Homestead, I got a pretty good idea of what went on in the district [and] the importance of extracurricular activities."
Rocklin said he decided to become a teacher 12 years ago.
"This is my 11th year teaching in the district, so I am very familiar with what goes on in the classroom, how the district policies can affect education in a classroom," he said.
Rocklin said he decided to run for FUHSD board earlier this year.
"I found out that one of the board members [Nancy Newton] was retiring. [Newton] has been on the school board for 30 years, so I can't claim to have the expertise that she has," Rocklin said. "But somebody is going to be sitting in her seat when the new board member is being sworn in in December. And I felt that I could do that job."
Rocklin said stress in the "number one challenge" today's students face.
"In general, the counselors are doing an excellent job," Rocklin said. "That's probably the most important way to minimize stress."
Rocklin said the stress issue is never going to be solved, but it can be minimized.
"While I say that [stress] is a major challenge, it is not one where I as a board member is going to walk into the board and say 'we need to do A, B, C, D' because the board [and district] is already doing much of what they can do to solve that problem," Rocklin said.
Jenny Yuan (small business owner)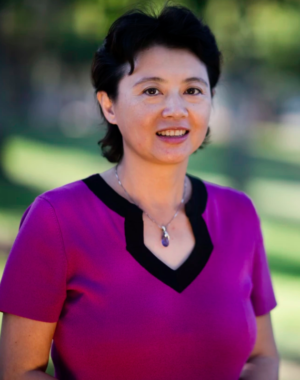 Yuan said she is running her campaign to challenge the status quo of communication between the district and parents. She said she is the only candidate with a child currently attending an FUHSD school.
"A big group of parents [is] thinking 'why don't we have a representative, a parent, with children in the district?'" Yuan said. "We do need a parent voice in the board. So that's why I'm running,"
Yuan said she is planning on having open office hours where anybody can come talk to her "about anything." She said she wants to make sure everyone, especially first generation immigrants, is aware of a transparent board.
"I am a first generation immigrant. I understand how immigrants are shaped … we have a lot of first generation [families] … they don't know how to get involved," Yuan said.
As a member of the LHS school site council, Yuan said she is ready to take her experience managing school policy to the district.  
The Issues
The following are issues which at least two candidates brought up as important and weighed in on.
Communication and transparency:
Yuan said communication was "the biggest problem the board was faced with" last term.
"It's kind of hard to get reach of the board members. A lot of them don't reply to emails, and it's hard to arrange meetings with them to talk about issues," Yuan said.
Moe said the district is in the process of developing an information resource center.
"My concern is [if] the procedure is transparent," Yuan said. "I understand a board member might have a different opinion than the community, and I'm okay with that. But if the procedure is not transparent, the community may feel as if their voice is not heard, that their input is not considered."
The enrollment problem, namely concerning LHS and CHS:
All three candidates agreed that LHS' enrollment is declining, which is a problem, and that CHS' enrollment is increasing.
All three candidates additionally agreed to listen to the Citizens Advisory Committee (CAC) recommendation.
According to the district website, the CAC's purpose "is to study the enrollment needs of FUHSD and all its aspects, and to provide a report and findings in order for the FUHSD Board of Trustees to make decisions for implementation in the 2017-2018 school year."  
Rocklin said he praises the work the board has done to create this committee.
"The members of the commission have generally agreed on the facts. That's a big step in the right direction," Rocklin said. "Because when people agree on the facts, it's a lot easier to develop policy that is reasonable."
Moe said the creation of the CAC was an outstanding process.
"What I like about the CAC is it got people with different ideas together," Moe said. "I think they've done great work … I imagine the board will go with [the CAC proposal about enrollment], if not maybe with some minor tweaks."
Rocklin said he wants to refrain from weighing in on the issue before he hears the facts from the CAC.
"I'm not going to propose a solution … I think it would be better if instead of telling what I think [the CAC] ought to do, I should wait and see what they propose."
Rocklin said he would not support a proposal that would require current students to change schools.
"I would not want to force students who are currently going to Cupertino to have to switch to Lynbrook …  If students currently going to Cupertino, they should not be told they have to change schools," Rocklin said.
Yuan said the enrollment issue is "the biggest problem the board will face this upcoming term."
Changing the borders or not doing so "is not my personal opinion, [my opinion] is not important," Yuan said. "The most important [part] is having a majority voice in the community. We need to get both school residents' voice. Their input is the most important."
The budget, teacher affordability and the parcel tax:
The biggest budgetary concern for all three candidates was making sure that teachers and staff members want to work in the district. The candidates also agreed the district isn't wealthy enough to be able to subsidize rents or mortgages.
"The biggest issue is being able to have enough money to pay teachers and staff members' salaries that are sufficient to  allow them to live around here ere are no easy answers for that," Rocklin said.
Moe said there has been a decrease in number of teacher applicants to the district. Moe also said there are fewer teachers being trained in California. He also said neighboring districts pay teachers more.
"All of these [factors] really are working against us," Moe said
Moe suggested affordable housing for teachers.
"We have good relations with the city government. Recently they approved development which required middle-income housing specifically for teachers … [Cupertino] set aside some affordable middle-income housing for teachers," Moe said.
Yuan said she also talked with city council members to get their input on this issue. She too arrived at the conclusion of affordable housing.
Rocklin stressed the importance of publicizing affordable housing.
"We would want to work with the City of Sunnyvale and the City of Cupertino … and make sure that teachers and prospective teachers are aware of this program," Rocklin said.
Moe additionally praised the Highway 85 corridor and said more efficient transportation would ease teachers' commute.
"If a teacher or really anybody can get into this place more quickly from a remote area, that would really help," Moe said.
The candidates discussed possibilities to generate more money for the district to raise teacher salaries.
Rocklin said the only means the board has to do so is through the parcel tax.
"As a board member, I would like to see a higher parcel tax … we would need to work hard to get the community's support on that," Rocklin said.
Yuan said she does not see the necessity of raising the parcel tax at the moment, but would be open to the idea.
"We already have a parcel tax that is $98 a year," Yuan said.  "And right now … asking for more parcel tax or for … bond measures to increase … it may help, but these couple thousands will not help [teachers] to get a house."
Moe said he foresees the possibility of raising the parcel tax
"If the points come together where higher cost of housing, lower teacher demand, I think one of the things that ought to be on the table is parcel tax," Moe said. "But to say we should do it right now? A year from now I might say that."
—-
Election day is Nov. 8. Citizens within the FUHSD border are eligible voters and can vote for two of the three candidates.
All three candidates were interviewed separately for this article. All candidate photos were taken from each campaign's respective websites.