College information fair held for all students
Variety of out-of-state colleges join in HHS cafeteria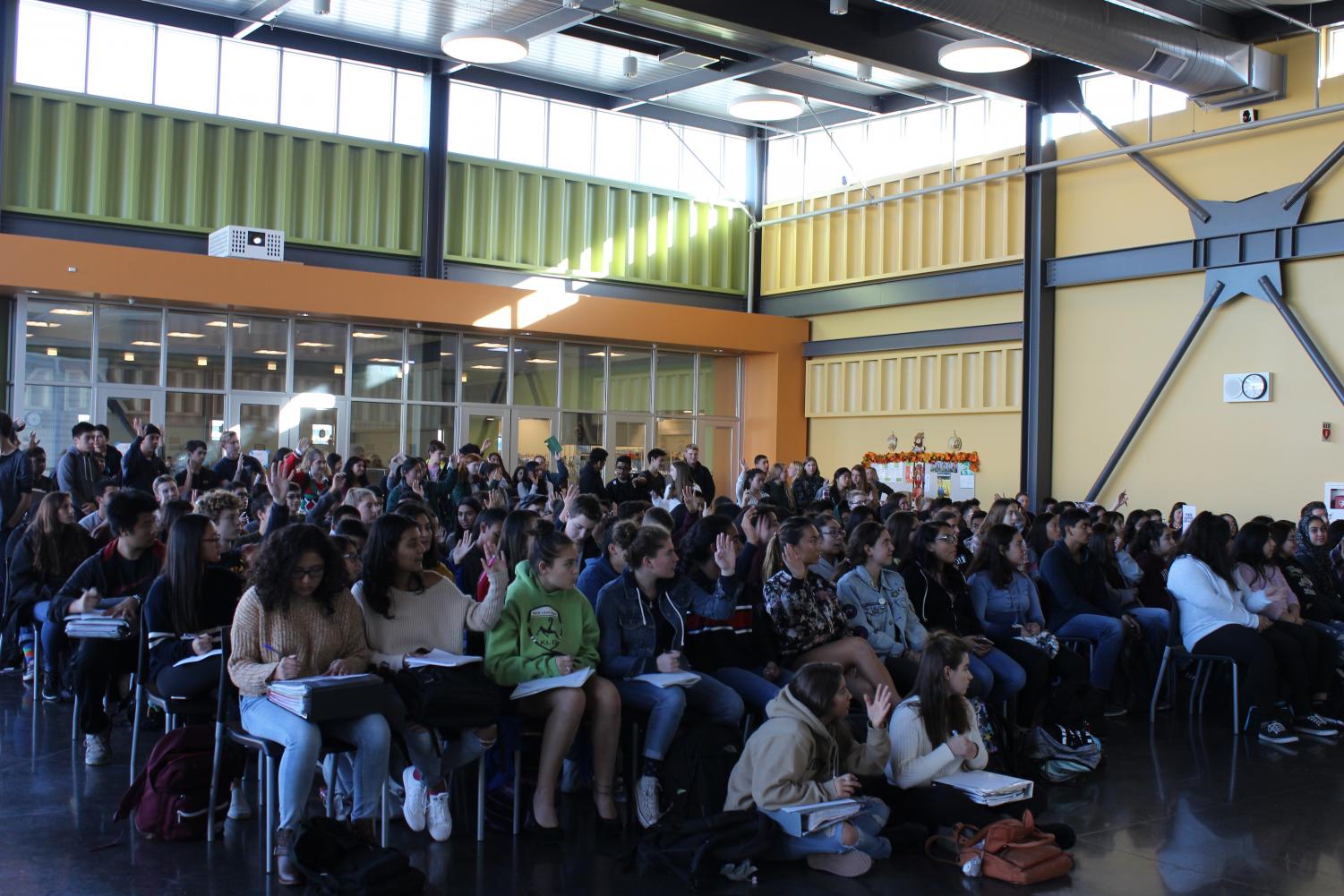 Photo by Laurel Schmidt
A large variety of students came to the college fair, ranging from freshmen to seniors.
A
variety of colleges came to the HHS cafeteria from out-of-state for a college informational fair on Nov. 29.  Around 20 colleges from all over the country, including both private and public schools, were represented at this event.
Booths were spread around the edge of the cafeteria, with representatives at each open to answering student questions regarding their college or university.  Questions varied from what is unique about this campus to how easy is it to change majors.  
Schools also provided flyers and pamphlets including information such as campus life, demographics and majors offered.
This college fair is significant because it exposes students to smaller, lesser-known schools that they may have not even thought to apply to originally.  "Not every student has the means to go out of state to visit colleges, so it's very nice to have them come visit you," representative of Embry-Riddle Aeronautical University Christopher Williams said.
The factor that makes this college fair unique and set it apart from past college events is the grades of the students that were invited.  Typical college events are only open to upperclassmen, but this fair welcomed students of all grades, according to past college events listed on Naviance.
It is important that students start getting information about college as early as freshmen year in order to make sure their options are open when it comes time to apply to colleges.  "By the time I get kids in my [junior year] literature class… they [say] oh… my options are really limited," English and AVID teacher James Ratti said.
"I think that [this college fair] is exceptionally helpful," freshman Gabrielle Milne said.  
It was mandatory for Milne, along with the rest of HHS' AVID students, to attend this event.  Mandatory attendance was implemented to help reveal opportunities that they may have not known about before an event like this, Ratti said.