Lia Pinelli's life before HHS
Dean describes her interests in and out of school
Dean Lia Pinelli was born in Pacifica, California and grew up in San Francisco. Because she was born to an Italian-American family, Pinelli said she grew up eating a lot of pasta.
"I was born in my house, not in a hospital, not on accident. [My mom] purposely chose that," Pinelli said.
Pinelli went to high school in San Francisco, but she said that it was not a good experience for her.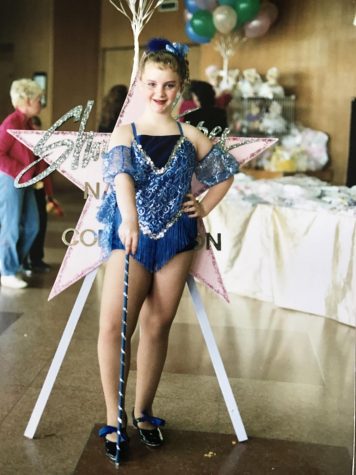 "I barely graduated from high school and had to repeat all of [it] in community college," Pinelli said. "But then, I graduated from UC Berkeley with a bachelor's degree in History of Art and then a master's from Stanford for education."
Pinelli said that she loves her job at HHS because it is student-oriented and that she gets to spend the majority of her time working directly with students.
"I really like adults too, but I didn't go into education to hang out with adults," Pinelli said. "I always really excited with my job because I could always interact with all the students during break times."
Before coming to HHS, Pinelli said she worked at many schools without many resources, and that when she arrived, her first impression was surprise at the size of the school.
"I really love how there are so many resources," Pinelli said. "And I think that all students deserve the amount of resources that [HHS] students have."
As compared to other schools she had worked at, Pinelli said that she experienced culture shock when she started observing classrooms.
"One of the biggest things I noticed was how focused the students are. They are really focused on their education in a way that I've never seen anywhere else, and it felt more like a college environment," Pinelli said.
If she could describe herself in a few words, Pinelli said it would be loyal, family-oriented and fun.
"Maybe because I'm Italian, I think that the family-oriented aspect comes from the culture," Pinelli said.
In her free time, Pinelli enjoys a variety of activities, including exercising and being active, especially outdoors.
"I love yoga, hiking and being with my family," Pinelli said. "And I love reading, but also organizing things. I really like getting rid of the clutter around me."