Three rival schools battle for a spot at CCS
W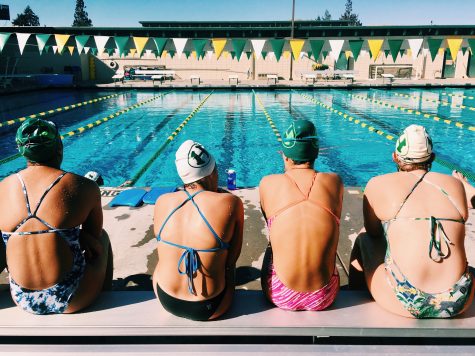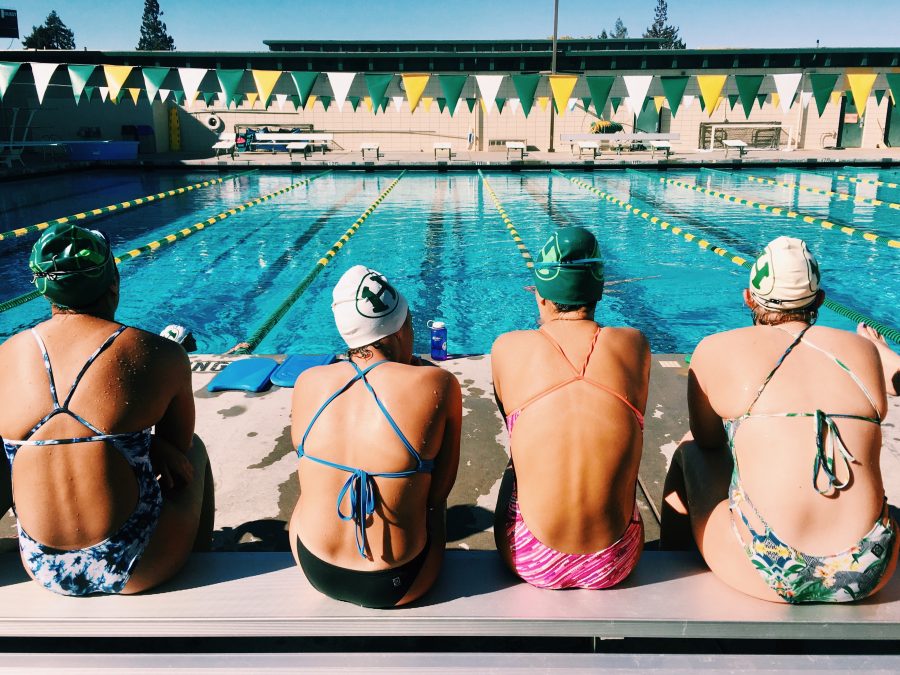 hile tri-meets are regular for the professional swimming world, March 23 was the first time in HHS swimming history the team participated in a tri-meet instead of a regular dual-meet.
Coach Alex Romanko was faced with a scheduling conflict between a student club team event and the LAHS dual-meet. As a solution, the team decided to merge the PAHS vs HHS meet with the LAHS vs HHS dual-meet.
While in a typical dual-meet there may be six competing lanes, during a tri-meet there can be as many as nine.
Incorporating a tri-meet into the season will affect athletes in several ways. In addition to making the overall season shorter, swimmers will also have one less opportunity to qualify for CCS.
Despite fewer opportunities to compete in CCS, Romanko said that he tries to find as many non-league opportunities that are authorized by CCS  to maintain a good balance.
Less chances to qualify also implies heightened competition. Many athletes said they agree with Romanko that the added bodies in the water contributed to a better energy.
"It was pretty fun because it was a more competitive vibe," junior Brandon Ligeti said. "Even if you lost to one team, there was still a good chance you could have [beat] the other [team]."
Despite the added nerves, HHS dominated the pool. The Mustangs won three of the four meets in the competition and seven out of eight including both boys and girls.
Although HHS will not be participating in any more tri-meets this year, Romanko said he hopes to have the opportunity to hold one again.