New to the neighborhood: Attendence accounting specialist Candi Marugg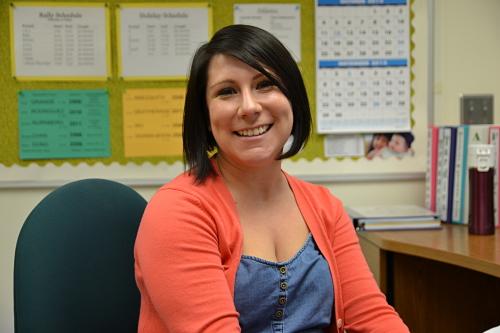 Candi Marugg is the new attendance accounting specialist. She previously worked for eight years in supply chain management and logistics.
"I changed careers because I am a mother of a young family," Marugg said. "I wanted a more stable . . . schedule. No more long hours."
As attendance accounting specialist, Marugg said she listens to the voicemails excusing students from absences. She also takes care of truancies, tardies and excusing students to leave school early.
Marugg decided to move to a career in education due to suggestions from friends and family needs.
"I have a couple of friends in education and they are able to make their lives work with having young children," Marugg said.
Since her eldest daughter is starting kindergarten, Marugg said she wants to have the time to take care of her.
"I wanted to make sure that I had a work schedule that would allow me to be able to pick her up from school," she said, "and allow me to be able to still make dinner and have a whole family life when I get home."
When she's not working, Marugg said she likes to go to country music concerts and spend time  with her two daughters.