Mayor Glenn Hendricks shows students relationship between government, economics
S
unnyvale's mayor, Glenn Hendricks, partnered with FBLA to deliver a presentation to students about the balance between politics and economics in the city of Sunnyvale.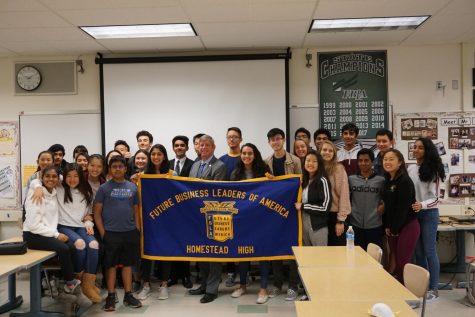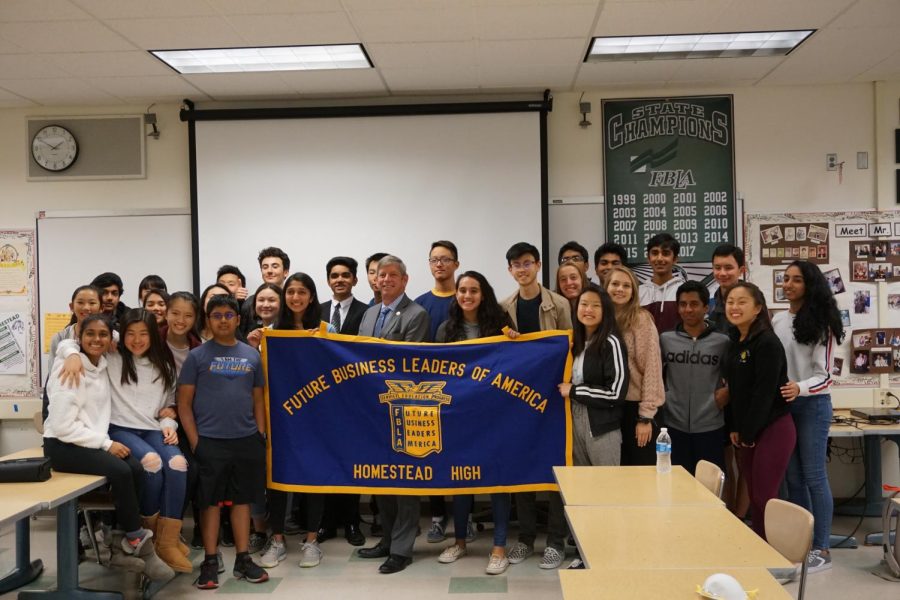 The mayor's speech took place during lunch on Thursday, Nov. 15, American Enterprise Day, and was organized by American Enterprise co-chairmen, sophomores Mayuri Hebbar and Aryaa Sapkota.
Mayor Glenn Hendricks began his speech by discussing how the city collects money, and what kinds of changes the money can be used for.
"We collect a lot money from residents and businesses here, and then we go ahead and decide how to contribute," Hendricks said.
After discussing where the money is obtained, Hendricks enumerated the possible uses for the money, such as zoning land. He stressed the importance of considering what type of land is being built on, and how the type of land affects what can be done with it.
"What you're allowed to do with land makes a big difference of how you're gonna be able to hyper-monetize the initial value," Hendricks said.
Students were engaged because of their interest in the mayor's duties, Sapkota said.  
"No one ever sees the behind the scenes workings, and what the mayor does, and how the city runs," Sapkota said, "because once you've been elected, that's it. You see things getting done, but you don't know how it gets done or where it gets done."
Hendricks continued with specifics about Sunnyvale itself, quantifying the amount of money needed to make important changes throughout the city.
"Our budget is about 485 million dollars a year," Hendricks said.
By the end of the speech, students were more informed about how business relates to government, and were thankful to be able to listen to the mayor, Hebbar said.
"During his time as mayor, we have seen Sunnyvale grow so much economically, and it has become a more stable city," Hebbar said.