Election reveals divided student opinions
The country waited restlessly for five days, as the votes of the American people were counted in all 50 states. The vast majority of students were invested in this year's race, and they hold divided opinions on the results.
Sophomore Alan Jian said he supported Joe Biden for a multitude of reasons, so he was thrilled to find out that Biden had become the elected president.
"Biden has a better plan for both climate change and other pressing issues, such as the COVID-19 pandemic," Jian said in a Zoom interview. "In addition, I think that the past four years have proved some of Trump's incompetence, regarding [the way] he dealt with COVID-19 and his insensitive language."
Jian said he believes Biden's victory will greatly benefit the U.S. and he is glad Biden won the popular vote. Jian said he expects the time under Biden's presidency to be more stable than the past four years under Trump.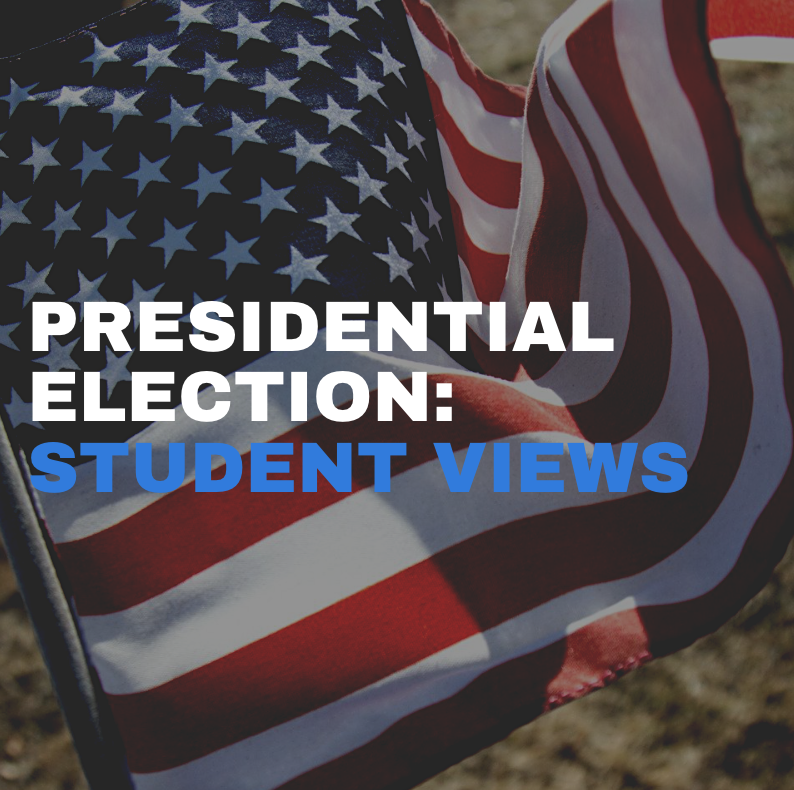 "The biggest change that I hope to see [during Biden's term] is an increased amount of policies on climate change and a larger focus on greenhouse gas emissions," Jian said. "It has become more and more important for us to target these issues."
Jian said he has high hopes for the future, because he thinks Biden has the potential to facilitate this change under his presidency.
"Time is running out for us," Jian said. "Maybe in the next forty years, the world will be different. That's why Biden should act now." 
Freshman Andrew Li holds vastly different opinions on both the presidential election results and the candidates. 
"I don't really like [either] side, but I think that Trump is better than Biden," Li said in an email. "Trump actually believes in his own policies, and he did more things that I agree with, compared to Biden."
Li said the economy before the COVID-19 pandemic grew under Trump's presidency, and unemployment rates were lower. He also said he believes Trump created an increased amount of jobs for the American people.
"Biden is supposed to be a conservative Democrat who opposes [progressive] ideas, but instead he is in favor of [those] ideas, such as medicare for all and banning rifles," Li said. "I do not support [these]."
Li also said he admires Trump's decision to "stand up to China," which he views as a strong move. Additionally, he said he is critical of certain events in Biden's past.
"I think America will start sending jobs to foreign countries instead of bringing jobs back, like in the 90s, after NAFTA was approved," Li said. "The police would get defunded in America, which would make it more dangerous. Biden will probably either defund or gut ICE, which would allow many illegal immigrants into this country." 
Unlike Jian and Li, freshman Vidushi Goyal said she believes both 2020 presidential candidates would have benefited the country in one way or another, despite being unable to choose one to support.
"I don't have much of a preference," Goyal said in a Zoom interview. "Whatever was going to happen, it would impact the U.S. [somehow]. So, I couldn't really decide on who I supported more."
Goyal also said there was a lot of chaos leading up to the announcement of the results. The atmosphere was controversial and the country was deeply divided, she said.
"Whenever an election happens, I feel like a lot of people get scared, because our leader is changing for the next four years, which could impact multiple aspects of everyone's lives," Goyal said.
Goyal said she thinks that even though some people are uncertain about what the next four years will bring, many others feel more secure following the results of the election.
Additionally, Goyal said she believes positive change will occur under Biden's presidency, and she hopes violence will be less prevalent. 
"Regardless of Americans' [political views], I don't want anyone to feel like they're in danger," Goyal said. "Above all, I want everyone to feel safe and protected."