Grande moves from 'Thank u, next' to 'Thank u, sex,' with a twist
Grande's new album masters the recipe of producing the right mix of playful, meaningful songs in an album
It's one thing for an artist to produce good songs, but it takes extraordinary talent for an artist to create an album that conveys a real story with emotions that correlate to their past albums.
With no surprise at all, Ariana Grande has surpassed all of the expectations any of us had for her new album, "Positions," which came out with a bang on Oct. 23. Grande's sixth album contains the perfect balance of songs that are real and personal to those that are free and playful.
Each song showcases Grande's spectacular vocals, which I keep coming back to. Even before the album was released, I was over the moon and refreshed my Spotify regularly until it was released. 
The number of high quality artists whom I knew would be featured on her album, like The Weeknd and Doja Cat, made the album that much more appealing.  
At first I thought it would be hard for Grande to follow up with a new album after the release of "Sweetener" in 2018 and "Thank u, next" in 2019 since they were both so personal and reached astronomical numbers on the charts. 
Her two previous albums conveyed stories of pain and hurt and expressed the dark time Grande was going through, but "Positions" shows a heightened sense of maturity, while still maintaining the vulnerability her fans, including myself, have come to love.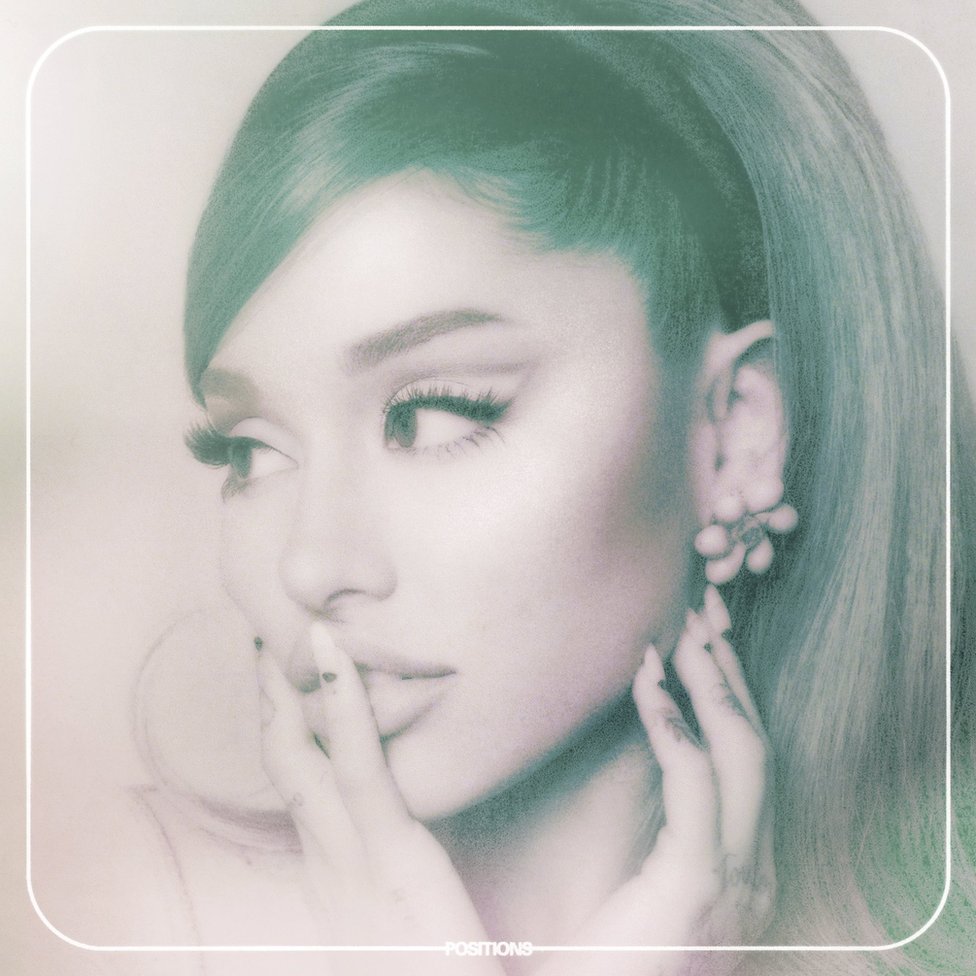 Her album acts as a sort of continuance to her story and shows her personal growth from that dark period of her life. "Positions" reflects the happiness she now feels but also some of the doubts and lingering fears that remain within her. 
When I first began listening to the album, the vision that often comes to mind of Grande in her role as Cat Valentine on the show "Victorious" completely disappeared, since many of her new songs are about mature and provocative topics, as shown in her songs "34+35" — I'll let you do the math — and "nasty." 
Even though the subject of being intimate is not considered very personal, it does highlight Grande's personal growth and maturity in her relationships. Grande's growth is also seen in her ability to come out with songs showcasing her happiness after overcoming heartbreak, which is something she sang about repeatedly in her previous albums. 
While her album leaves little room for imagination as to what she and her boyfriend did during quarantine, Grande's album also contains truly personal songs like "off the table" featuring The Weeknd. 
As one of my favorite songs on the album, "off the table" expresses Grande's innermost thoughts on whether she will ever be able to love again after experiencing so much sadness. 
Grande sings, "Will I ever love the same way again? / Will I ever love somebody like they way I did you? / Is love completely off the table?" 
Even though I can't directly relate to this song's message, I can still feel the emotion and personal growth of the song's message, as I empathize and gain knowledge about unknown experiences. 
It feels as if I've lived through the pain Grande is describing and have overcome this battle and, as a result, I have gained a heightened sense of self love. 
Another song that stood out was "Safety Net," featuring Ty Dolla $ign. Similar to "off the table," this song also targets Grande's fear of opening up in a new relationship. Grande sings about how scared she is of falling, or opening up, without a "safety net" to catch her. 
While this song does specifically talk about being open and taking risks in relationships, most people can relate to this song in a general sense. No matter if you love or hate Grande, "safety net" pulls emotion from within you and makes you feel something.
Other notable songs include "pov," "just like magic," "positions," "obvious" and "love language."
Grande possesses a special power of drawing out feelings that are hidden deep within us and then putting them into well written, catchy songs. Her vulnerability and the courage it takes to put her personal and emotional life on full blast does not go unnoticed, resulting in the production of several hit songs. 
While I am excited to listen to this album on repeat for a while, I will also eagerly await Grande's next album, so I can continue to listen to her story unfold.