'The Queen's Gambit' a captivating story
Netflix series displays incredible acting, compelling storyline
When I first heard of "The Queen's Gambit" I was skeptical of it but after watching the first episode, I was pleasantly surprised. It felt fresh and new and unlike anything I had ever watched.
The first thing that stood out to me is the storyline and how well it is told. Everything is produced to near perfection: the sets, costumes and cinematography are tailored to match Beth Harmon's (Anya Taylor-Joy) story and personality, which fully submerges viewers into her world.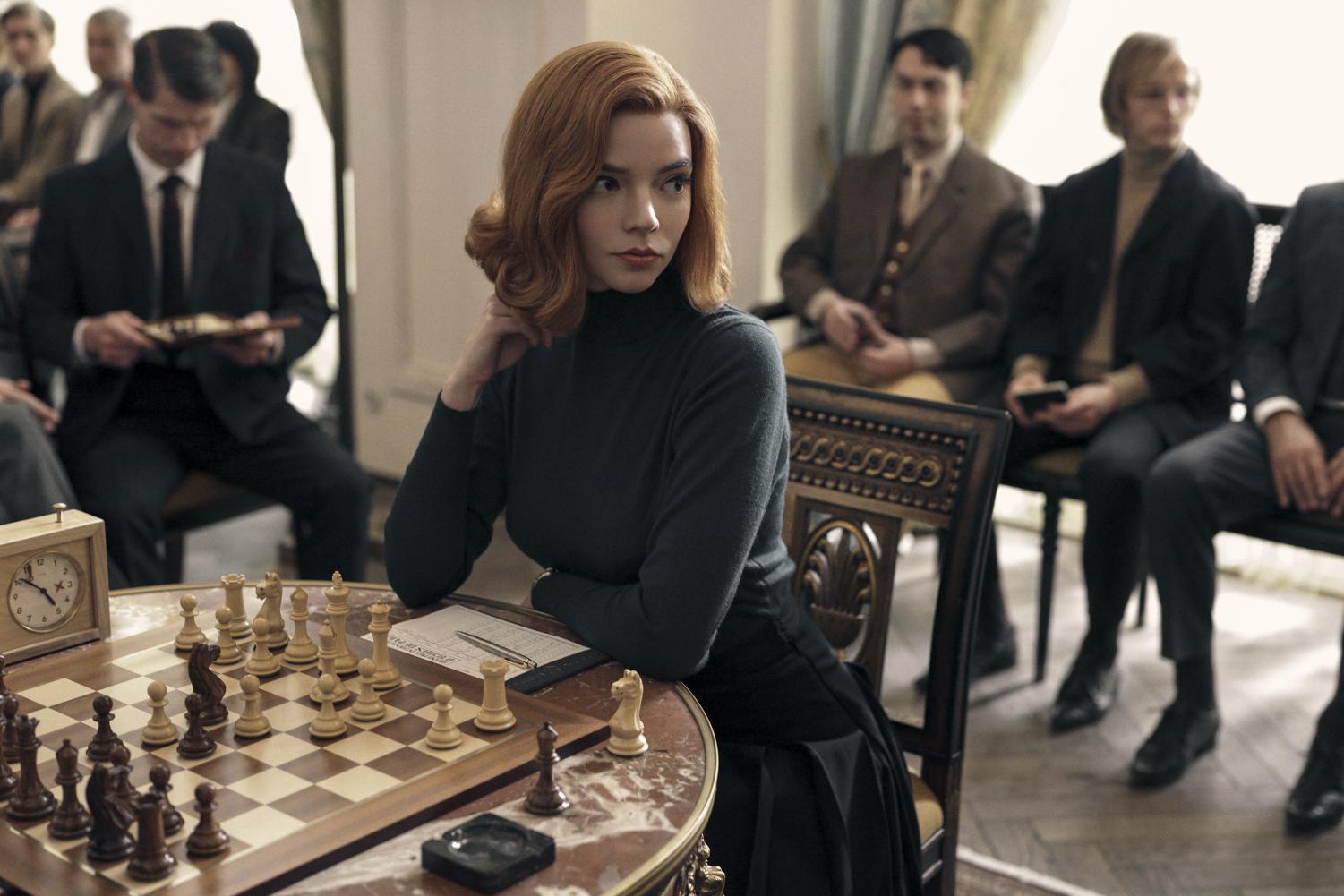 The cinematography perfectly conveys the mood of the scenes, the sets help bring the story to life and the costumes grow with the characters. As Beth evolves and grows so does her style, to match her more mature personality. I love this about the show, as it brings a whole new dimension to it, as the costumes convey emotions the acting can't.
However, the storyline isn't what makes the TV show compelling, it is the incredible acting that makes Beth Harmon a mysterious and intriguing character who leaves you wanting to know more. Joy literally brings the expression 'less is more' to life.
In the show, Beth is portrayed as a very quiet kid but it isn't what she says that tells us much, it's her eyes and expressions that tell us more of the story. I could feel the emotion in her eyes and it was like I was there with her experiencing everything as I watched. It takes an incredible actress to achieve that.
It's amazing how Joy is able to convey so much and tell us more about her and her story from just her expressions. I don't think just anybody would be able to portray that much simply through words.
Through seven episodes, "The Queen's Gambit" is able to tell a story of loss, addiction and — ultimately — beating the odds. It is an intriguing show, perfect to binge on the weekend.