Finding escapism in the written word
One of the many hobbies I've rediscovered during quarantine is the thrill of reading books. Yes, you read that right — reading. 
While some may call the hobby outdated, old-fashioned or just plain boring, I strongly disagree. 
From a very young age, I have always loved escaping into different fantasies and engrossing myself to the point of forgetting my other commitments. However, after entering high school, I haven't always had the time to indulge in reading.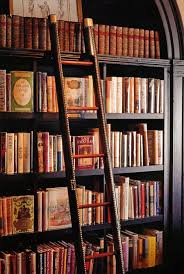 Instead, I often find myself skimming textbooks that are riddled with math equations or inane passages that I neither care for nor understand. 
The time I normally would love to spend reading books is instead filled with homework, extracurriculars and studying for standardized tests. Fortunately, despite all the negative implications of COVID-19, one of the positives is the extra time I have had to rediscover the lost passion I have for reading. 
With the imminent and inevitable spread of technology, it is no surprise that to many, books lose their appeal and arguably pale in comparison to the abundance of shows accessible with a swipe of a finger or the multitude of other utilities supplied by the technology we use. 
The problem with this, though, is that it continues to detract from the simplicity of reading books and enjoying the company of words.  Regardless, I still believe books never will or can be considered a dying medium. 
There is a certain passion in reading that can not be replicated by any other hobby. For example, meeting a person who has read the same characters, relationships, plot twists and turns of a books fuels the passion immensely. 
In short, reading changes people. The hobby itself cannot be done justice without going through change within yourself. Books are necessary, but like all things that are good, they are not necessarily understood or appreciated by many. 
From an outsider's standpoint, reading books can easily look like a dying medium, but those who read consistently know better. People who treasure reading know how adaptable the written word really is. To adapt to the times and appeal to people who may not like physical books, audiobooks and ebooks serve as an alternative. 
Books are also vastly superior to the superficial videos we watch on apps like TikTok, where we mindlessly scroll while both our brains and fingers become numb. To say that apps like TikTok blanch in comparison to reading would be an understatement. 
Social media is a breeding ground for trends. We see a new trend surface and die down in just a matter of a week; the cycle is repetitive, monotonous and usually comprises the same tiresome, vapid fads. 
Books, on the other hand, are the opposite. The stories last through generations and even when retold, they hold the same zeal as the first time. And although some are not as popular and die out, a few pieces are influential enough to be taught, read and enjoyed long after an author's passing. 
With the endless words in every language comes endless content. And because of this, books cater to every generation, regardless of age, race or language. 
To me, reading is the best form of escapism. It enables me to connect and understand myself on a deeper level, learn something new and let go of my responsibilities for a while — even if it's short-lived. 
So, it's not a dying breed. You just aren't looking hard enough.