HHS library introduces new spring reading program
For the first time in HHS history, the library hosted a spring reading program this year, library media specialist Shannon Vakili said in a Zoom interview. According to the HHS weekly bulletin email sent out on March 22, the spring reading program ran for four weeks, until April 19.
To participate, students needed to fill out a Google Form with a book title and indicate whether or not they would recommend reading it, Vakili said.
Library media teacher Verna Grant said in an email that there was no restriction on what books qualified for participation.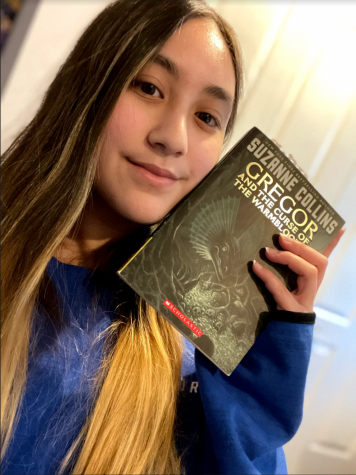 "There may [have been] the misconception that you [had] to borrow books or e-books from our school library to participate; this [was] not the case," Grant said. "Students can read books from anywhere. However, we highly encourage students to view our library page for information on borrowing books from our school library."
Those who participated were entered into a gift card bundle prize drawing. The selection was random, but reading more books increased your chances of winning, Grant said.
Freshman Amaya Lin said in a Zoom interview that while she felt like there could have been more promotion around the program, she did notice a growth in her own reading, through her participation.
Both Grant and Vakili said there were many other benefits of joining the reading program besides the chance to win a gift card bundle. 
"Academically, reading will help you grow your vocabulary and strengthen your reading and writing skills," Grant said. "It also has social and emotional benefits since it can help you escape into the book, get through stressful times and even learn about yourself and others."
Valiki said she also built in plans for students who were not used to reading frequently. 
"We add[ed] the gift card as an incentive to motivate students to get started," Vakili said, "but our real hope [was] that once you get started you'll realize how much you're benefiting from it and it'll just inspire you to continue reading."