Impact of climate change felt at Homestead through local wildfires
Health concerns from fires affect campus activities
Poor air quality caused by California wildfires has prompted HHS administration to cancel sports practices, postpone outdoor events and revamp classroom ventilation systems. 
Wildfires have devastated Northern California, and their impact has been felt in the Bay Area. In 2021, wildfires have burned nearly 2 million acres and destroyed about 3000 structures. The largest of these, Dixie Fire, began near the Sierra Nevada Mountains in July and has become the 2nd largest wildfire in California history, according to the California Department of Forestry and Fire Protection. 
The smoke from these fires has forced changes to campus life. Athletic director Mallory Lantz said in an email that sports activities have to be cancelled once the Air Quality Index reaches a value of 150, a measurement indicating unhealthy levels of air pollution.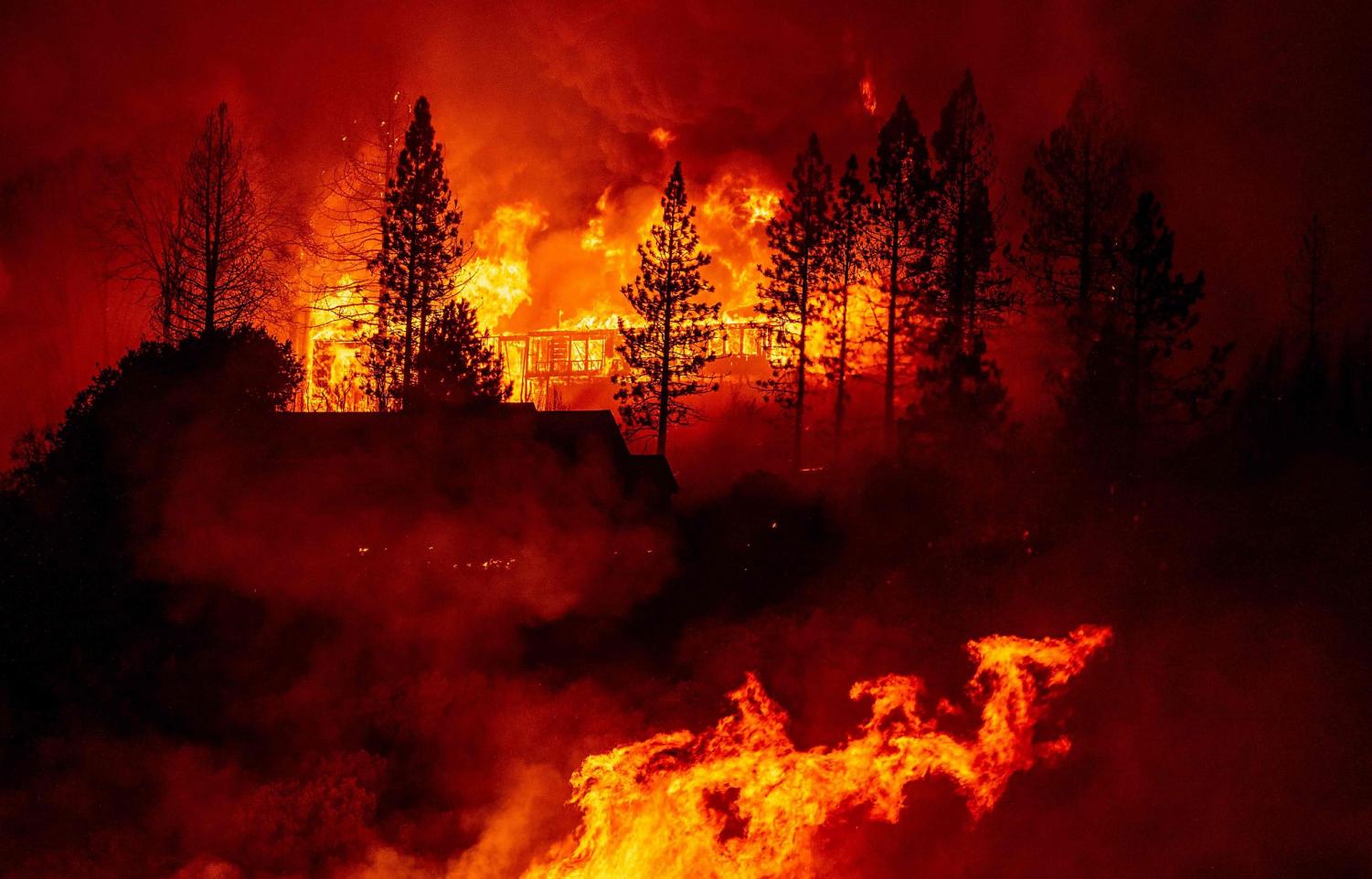 For example, practices for all sports, in addition to marching band, were cancelled on Aug. 28 due to wildfire smoke. Similarly, the junior varsity football game against Aragon High School on Aug. 27 was postponed for an hour to ensure the safety of the students and players in attendance. 
In addition to cancelling athletics on campus, FUHSD has also taken measures to mitigate the harms of poor air quality in the classrooms, principal Greg Giglio said.
"We started to do an overhaul of our HVAC system because of the fires," Giglio said. "Then the pandemic happened, so we intensified the work to make our systems up to date and as safe as possible, whether it is against bad air or the virus."
Giglio said in extreme cases, school staff will limit the amount of time students spend outside. To ensure student safety, PE classes will be cancelled or moved inside, and faculty will work to minimize the time students spend outside during passing periods. 
At HHS, clubs like Climate Change Initiative (CCI) are taking action to educate students about the causes of the fires. 
CCI treasurer Kinjal Govil said since these fires are closely linked with climate change, they could worsen dramatically in the future. 
"With climate change and historic droughts, there's a lot of fire fuel hanging around everywhere, [such as] dried up bushes, dead trees, and fallen leaves and branches," Govil, a junior, said in a Zoom interview. "I don't think we really expected such big fires, but with climate change, you need to learn to expect the unexpected." 
Although it may not be possible to prevent the wildfires from occurring, the HHS community can help mitigate the effects of these natural disasters.  
Students can take steps to fight climate change, CCI vice president Frank Hobson said. Students can make an impact by saving water and educating themselves on government policies, especially those pertaining to carbon emissions and forest management. 
"It's important to make a difference in your own life," Hobson said. "Because other people will see that difference, and that will cause them to act."