BSU looks to make a comeback with member involvement
Clubs often face a variety of problems when returning back to school, but BSU has had the same problem for years — member involvement. When vice president, junior Xochitl Neely walks into the room and sees the very few club members present, she said she feels discouraged — especially because of the many populous clubs around campus.
Senior Historian, senior Cage Anderson said the lack of people joining BSU is not the only reason they've been struggling to gain members for years.
"It's [also] the lack of black students on the campus itself that is a problem," Anderson said. "Ultimately some students just feel that since they're not black students they cant be a part of BSU."
There are many different aspects that feed into why BSU has struggled with memberships, Neely said.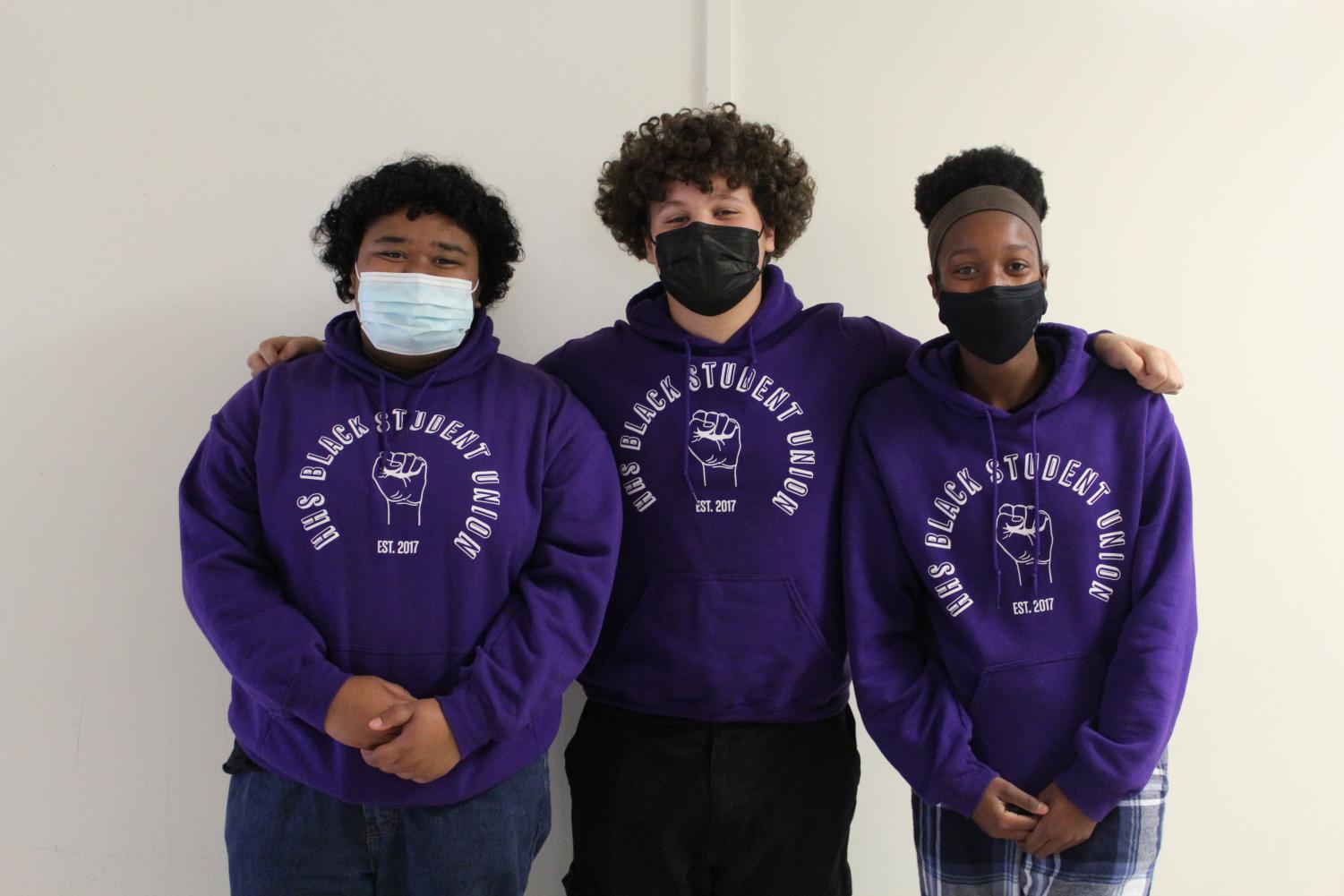 "One reason we struggle to gain members is that students see our club meetings as a history class instead of just a regular club," Neely said. "They see it as us teaching them about slavery or bringing up the struggles of black people instead of forming a community where we can support each other."
During the previous school year, BSU had an increase in members due to the Black Lives Matter movement, but the club has seen a significant decrease since then, Anderson said.
"It kind of died down because I remember last year we had a good amount of members and participants, and I think that was due to the whole BLM trend," Anderson said. "But now, it just somewhat died down and people just kind of forget about us like they typically do."
BSU plans to form more of a community rather than an environment solely dedicated to learning history, president, junior Rylee Quiambao said.
"I want to expand our club to be a center for all black students to come and just feel comfortable," Quiambao said. "And also a place for non-black students to learn about the hardships of being black, especially in a predominantly non-black community." 
BSU would be able to accomplish more of their long term goals with more student involvement  such as meeting other BSU clubs around the district, Anderson said.
"Within the future coming years of the club, I would love for there to be a trip to take the students on a tour of the South. Just to understand the history better," Anderson said.
Similar to Anderson, Neely said more student involvement within BSU would bring less worry about club logistics for the years to come. 
"We would have fewer worries about who's going to be our next president, vice president, who's going to fill in the other officer spots, and if they fill in the officer spots, who's going to wanna join," Neely said. "We worry about who's going to continue the club and if the club is going to fail after the current officers graduate."
Neely said it's hard for the officers to plan impactful events because students don't tend to participate in the events they currently host. This lack of engagement does not just affect officers but also affects club members who seek an environment where people feel comfortable, Anderson said.
"Students not joining prevents other members from being more engaged, because  there are not many people to interact with, apart from officers," Anderson said. "I guess it just makes other students who are in the club feel more isolated. It could also be boring at times if there are not enough people there keeping up the conversation or asking questions."
Due to the club being so small there are only a few activities and discussions the officers can do with current members, which makes it feel less impactful and more difficult to keep students focused, Neely said. If there was a larger organization, the club would be able to do more and offer additional opportunities, Quiambao said.
"Now it's hard because we ask our members, 'What's something you want to see in meetings?' And they don't answer," Quiambao said. "It would just be nice to be more in touch with the student body and really know what they want."
As of right now, BSU has a total of nine members and this number will hopefully increase as the school year progresses, Anderson said.
"We would like to get this number up and give students an opportunity to engage with us," Neely said. "If we all work together, we can make BSU a better place for everyone."