Jonas brother's family roast: a complete joke
A roast, nonetheless a family roast caught my attention. Later learning the family roast would be about the Jonas Brothers on Netflix, my mind immediately began thinking of all the hilarious jokes that could be brought up.
After watching the trailer, which featured a short clip of Pete Davidson roasting the trio, I was convinced the hour-long roast session would have me gasping for air. However, after watching the movie, I understood why the trailer only showed Pete Davidson's roast: the rest of the movie was incomparably lame and ultimately a letdown.
True, the film featured appearances by notable people like Pete Davidson, the three Jonas brother's wives, Dr. Phil, Blake Shelton, John Legend, Niall Horan and hosted by legendary comedian Keenan Thompson. But while a good effort was put into trying to spice up the film with entertaining people, the producers were not able to conceal the blandness of the roast session.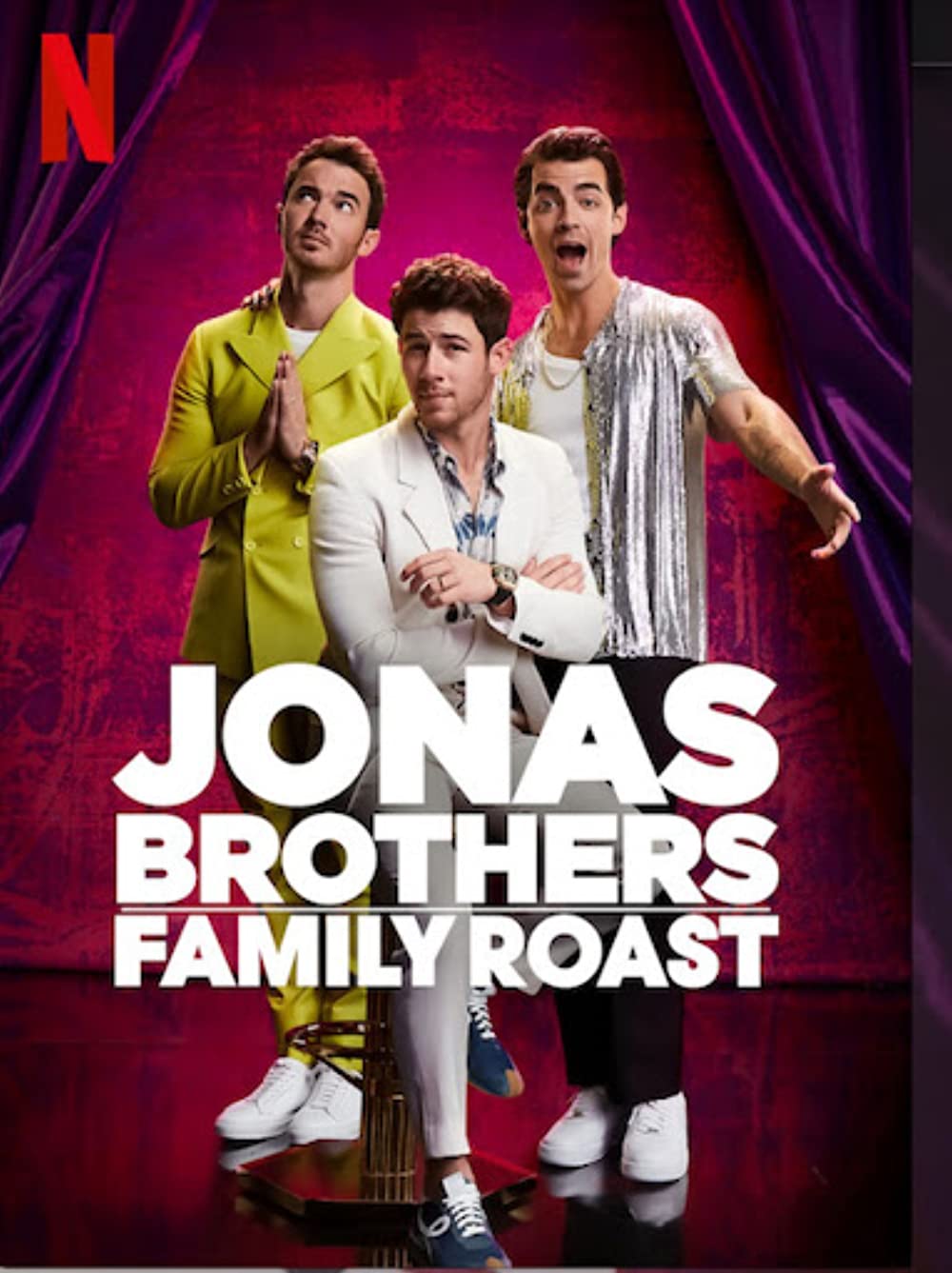 The movie began on a bad foot, showcasing the three brothers engaging in a sort of food fight and awkward fight club that made me feel uncomfortable. Having gained popularity due to their starring roles on Disney channel, I was surprised at the horrendous acting that made me want to switch channels. 
Shortly afterwards, the show got slightly better after Canadian stand up comedian Lily Singh came up to roast the trio. While her monologue was not horrendous, I only remembered her odd obsession with facial hair, which left a bad taste in my mouth. Perhaps, the producers decided to put the worst act first. 
Luckily, after a few more comedians and bits, the best part of the show saved the day: John Legend's hilarious song about his favorite boy band group – the Beatles. The lyrics were well written and sung beautifully. Without this amazing performance, the entire movie would have been a complete waste of my time.
Everything after Legend's performance was not memorable. However, two bits did stick with me. The first, an extremely short and uncomfortable appearance made by Dr. Phil and his son. They each said about one insignificant line. The abrupt bit stopped the pace of the movie and should have been left out. The second, a separately filmed video of the Jonas brothers showcasing their football abilities. I was confused as to its relevance to the movie and seemed completely out of place. 
While the movie did have some nice jokes that made me smile, ultimately the same jokes were reused repeatedly and short, weird features and bits made for an unsettling viewing experience.