Intersectionality between science and our community
FUHSD advances opportunities within the scientific field
Previously, freshmen have been limited to choosing between two courses – Physics and Chemistry – for their sophomore science class. Now, their science options, along with everyone else's, are expanding, Science and Society teacher Joanna Quan said.  
During this year's course selection, amongst the plethora of science courses was "Science and Society," a project-based learning course designed to merge scientific thinking with its impact on people, Quan said.
While the introduction of the course is recent, a whole network of FUHSD teachers were behind making this course a reality. Teachers from various schools in the district surveyed students regarding their interests in various areas of science to design an engaging curriculum. The survey was utilized to design the units of studies, then science advisory committee members provided feedback Quan said.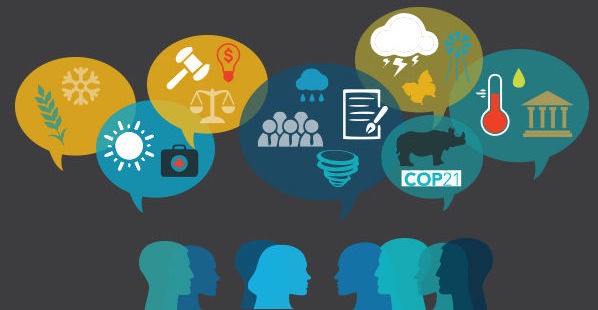 After the course had been finalized, Quan said the district submitted its application for approval from the UC system who approved the course. 
"This is now a standardized course across the Fremont Union high school district," Quan said. "Students will be able to earn 'D' lab science credit after completion of the course." 
While many scientific courses under the 'D' category focus on individualized topics such as physics and chemistry, Science and Society covers these subjects in an interactive way, Quan said. 
"The course will connect scientific concepts with societal issues through hands-on and project based learning," Quan said. "Some examples of physics, biology and chemistry projects in this course are publishing a science fiction story about the future of mining asteroids in space and designing an energy platform that a political candidate can use to run for an election." 
Science department lead Dara Alleyne-Levy said that this project based course is designed so each unit is phenomenon driven; students will investigate some type of phenomenon that is related to their daily lives and also encompasses the "society" aspect of the course. 
"It's going to make science more engaging and accessible," Alleyne-Levy said. "The concepts students learn in class can be used as adults to be productive members of society."
This course is suitable for a variety of students, particularly targeting those interested in exploring beyond what typical science courses offer, enjoy collaborative learning or who are just curious. Junior Ashley Freitas is among the students who were enticed to take the course.
"I'm looking forward to seeing what the course looks like and the content specifically because although it's new to HHS, it seems they've already implemented it in other FUHSD schools."
Starting next year, HHS students will finally be able to take the science course which combines the intersectionality between the scientific field and community, Alleyne-Levy said. 
"I hope students learn to be scientifically literate citizens which is what we strive for in science." Alleyne-Levy said.