Persevering through difficulties in the pool
Senior reflects on her water polo journey
For many high school athletes, playing a sport involves more than practice and games. For girls varsity water polo player, senior Elise Vambenepe, it means a strong community and personal fulfillment. 
Vambenepe first joined the team as a junior, despite some initial doubts about the sport. She said she enjoys playing water polo because of its physicality.
"I didn't decide to do it until the last day of tryouts, as I was nervous about trying out for something I didn't know much about," Vambenepe said. "I've done martial arts and krav maga so I enjoy physical sports. I had done swimming [at HHS] for the past two years, and thought it would be a good combination of the two.  I didn't realize how aggressive it would get until your suit is pulled on, and you have scratch marks [after games]."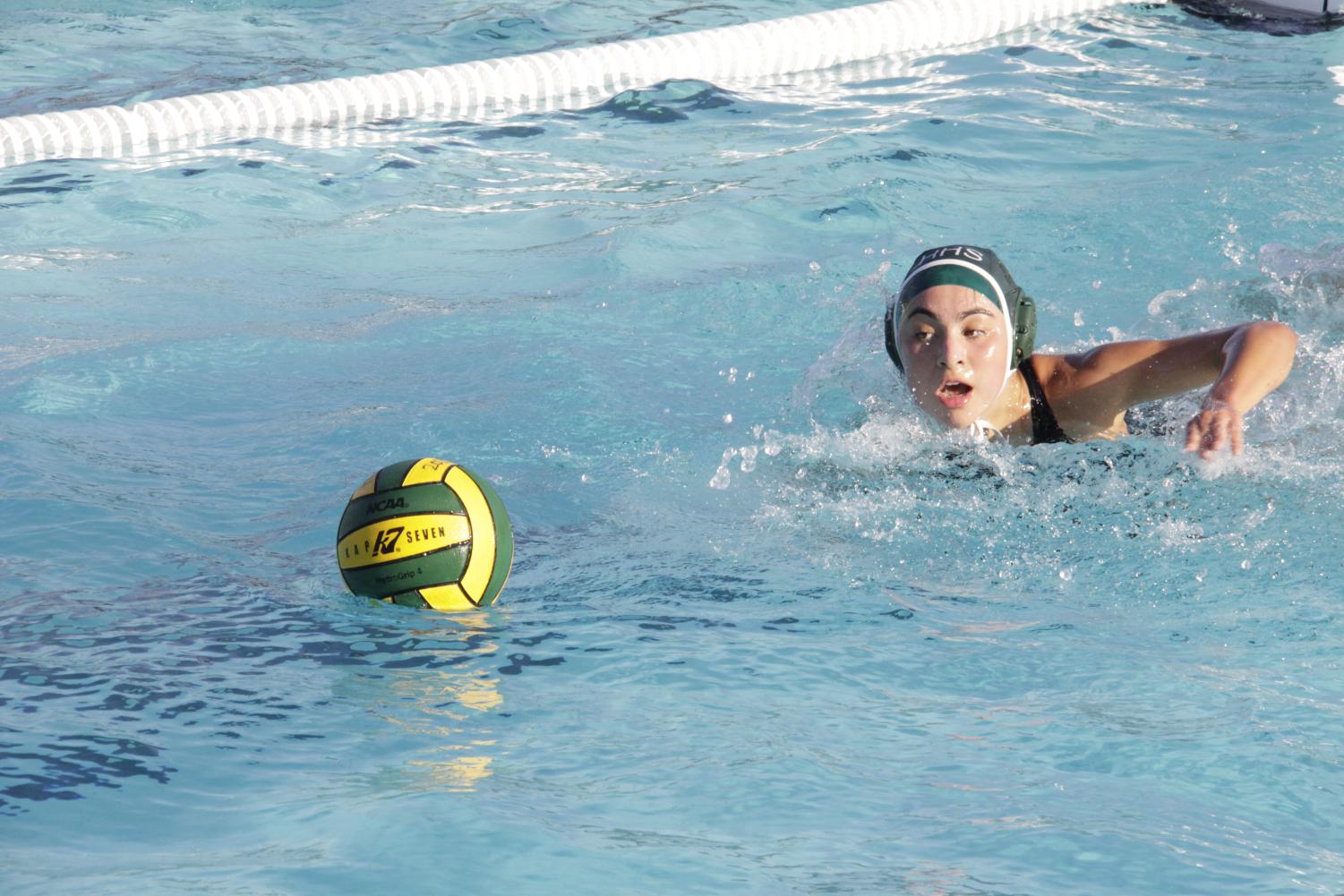 Vambenepe said she enjoyed water polo so much that she began to play for NorCal Aquatics, a club team, she said. 
"After my first season at HHS, I realized I wanted to get better," Vambenepe said. "[Playing for a club] was challenging at first, but I learned a lot quickly. It was more intense, since there was a bigger team with more people." 
Vambenepe said she has enjoyed the collaborative aspect of the sport. Playing water polo has helped her live in the moment, and reminded her that she can create new memories and enjoy herself even as she's applying to college, Vambepene said. 
"Even when things aren't going great, we're still positive, and we still support each other," she said. "I'm really glad to have found them and gotten to know them."
In particular, Vambenepe is looking forward to senior night, which is the last home game of the season and a bittersweet goodbye. 
"It'll be a fun time to appreciate the team and everything we've gone through and take a step back to see how everything has gone," Vambenepe said.