Behind the scenes of Homecoming
ASB discusses childhood movies-themed event
Students celebrated a childhood movie-themed Homecoming week with elaborate floats, carnival games and class spirit days. Homecoming week took place from Oct. 3-7, concluding with a quad celebration, ASB Social Manager, junior Chloe Lu said.
"Homecoming is an event that we do every year," Lu said. "All the alumni, students, teachers and people in the community come together during the parade and celebrate the students."
Students voted childhood movies as the theme of this year's Homecoming, with each class assigned specific movies including "Despicable Me" for seniors, "Alvin and the Chipmunks" for juniors, "The Smurfs" for sophomores and "Ice Age" for freshmen.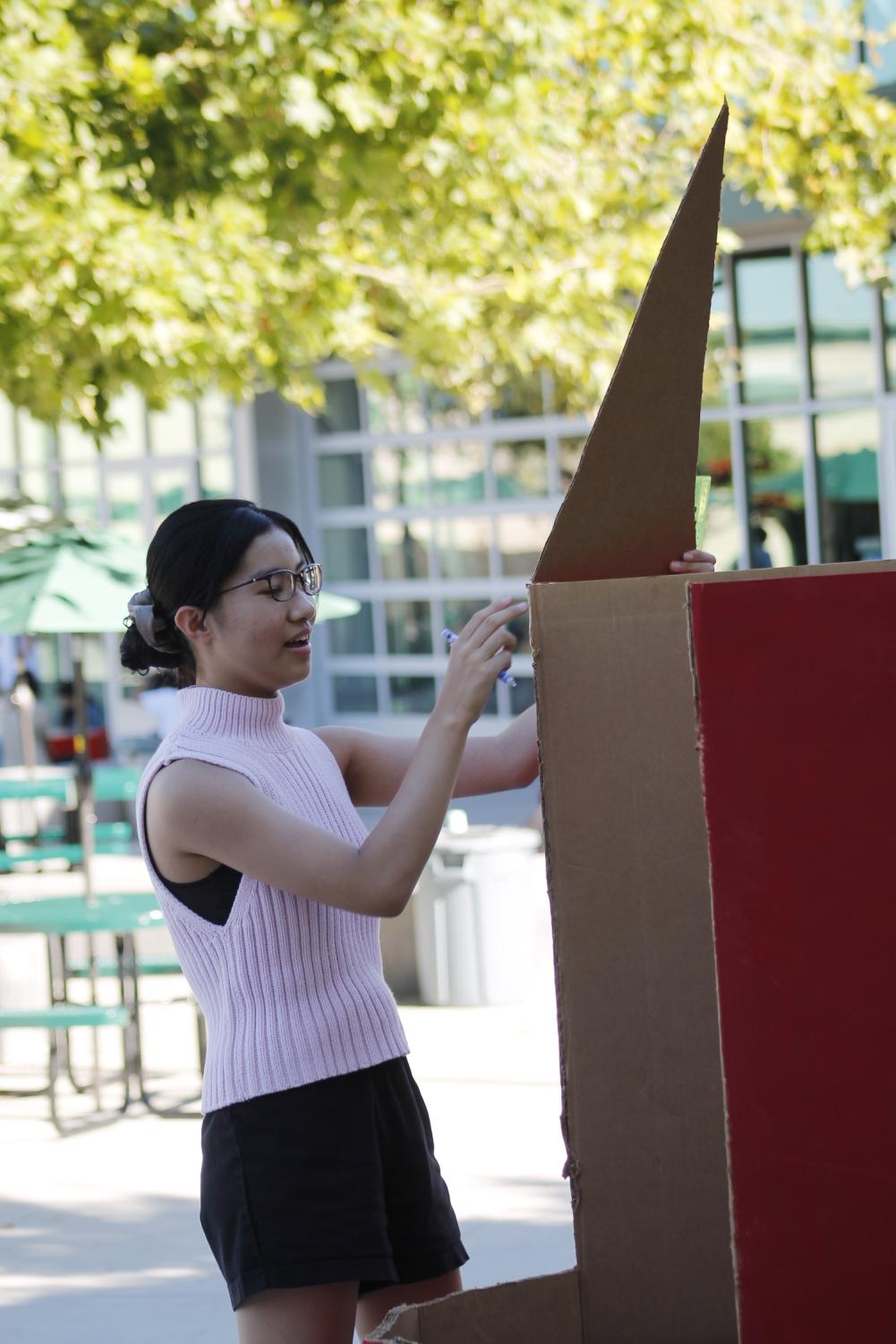 Throughout the week, students dressed up according to different spirit day themes. In addition, each class had its own brunch and lunch games such as dodgeball and musical chairs, Lu said.
This year, ASB hosted a Homecoming celebration instead of a traditional dance because there was not enough time for a dance after the football game and it included a wider audience of people, Lu said.
In addition to the quad celebration, homecoming week culminated in many festivities, including the rally, float parade, football game. Lu said every class prepared extensively for the float parade by designing floats unique to their class theme. Building floats involved cutting wood, assembling materials and painting, Lu said. This year, leadership strived to promote sustainability through minimizing materials used to make floats.
The float parade was an opportunity for the elected Homecoming court to celebrate with other students and the outside community, Lu said. This year's court included Abby Berwick, Josie Cho, Natalia Esparza, George Heller, Karina Lim, Daniel Lee, Xochitl Neely, Hope Saena, Brevin Reed and Elise Vambenepe, with Vambenepe and Heller being elected as Homecoming Royalty.
Esparza said she was shocked when she heard that she was nominated for Homecoming court.
"Usually a lot of more known people in Homestead get nominated for Homecoming, like people in ASB or sports," Esparza said. "I didn't know I was going to get nominated because I usually don't do [those activities, so] I am excited and grateful that somebody nominated me."