Destressing and destigmatizing
Mental Wellness Club promotes mental health, provides support for students
Burdened by the weight of rigorous courses, hectic schedules and impending adulthood, teenagers are faced with a multitude of stressors in their everyday lives. The Mental Wellness Space (MWS) aims to help alleviate some of these issues, co-president, senior Lauren Gaela said. 
"Our mission of the club is to spread awareness on mental health issues that teens face," Gaela said. "We also want to create a safe and positive environment for students to receive peer support."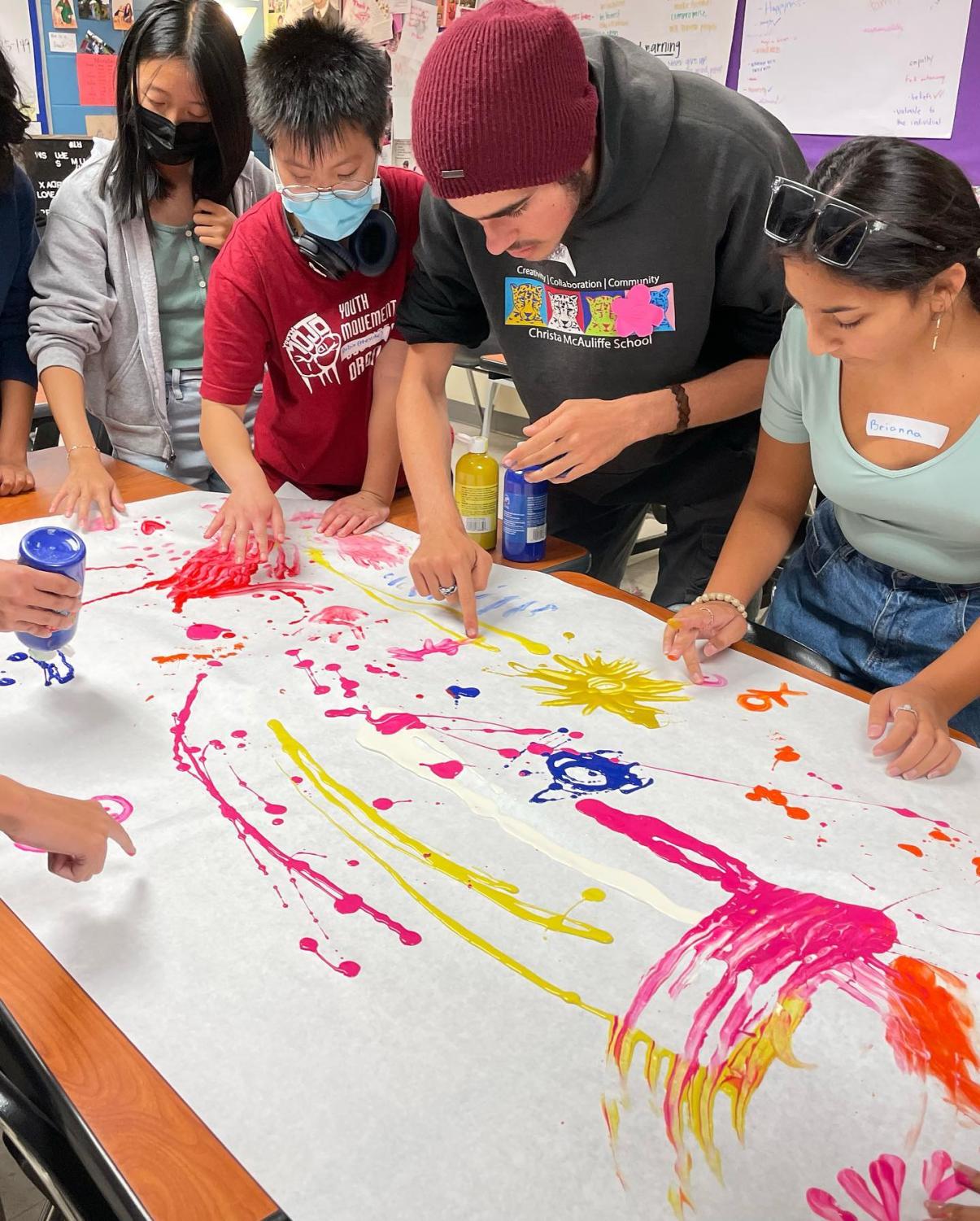 MWS was introduced this year after the joining of Mental Health Awareness Club (MHAC) and Mustang Peer Support, Gaela said, with MHAC focusing on educating members about the importance of mental health and the Mustang Peer Support running a venting session.
So far this school year, MWS has addressed topics including family stress, anxiety and the importance of sleep, Gaela said. During these meetings, the club provides a variety of hands-on activities centered around destressing, vice president, junior Aditi Jayanth said.
"We've had activities such as finger painting, coloring, journaling sessions and game nights," Jayanth said. "We also plan on bringing in emotional support animals and conducting spa days with face masks and candles, along with hiking socials."
Aside from their weekly meetings, Gaela said, MWS has implemented venting sessions to provide interactive opportunities for its members. These sessions began as anonymous Zoom meetings during distance learning, and have become discussions supervised by school-based therapist, Sarah Loyd, since the return to campus, Gaela said. While there are existing mental health resources available on campus, these venting sessions allow students to be open with peers facing similar struggles, Jayanth said.
"Students may feel more consoled when they have the opportunity to communicate with other students," Jayanth said. "There are professionals, such as Ms. Loyd, who can provide professional support to students, but the club creates a relaxed and open environment where students don't face judgement or feel secluded."
Freshman Jack Pagan said he initially saw the club as an opportunity to bond with new people. Since joining, Pagan said he has greatly enjoyed the de-stressing activities, especially those involving art.
"I always look forward to the club meetings and being able to interact with the officers and members," Pagan said. "It's a great learning experience and the topics are all important."
Ultimately, Pagan said learning about mental health issues will foster a more compassionate community and encourage people to be respectful to their peers.
"Through MWS, people will learn about how to support others and how to communicate with people who have struggles in their life in a respectful way," Pagan said. "[I've learned] how to be more kind and supportive overall to people who may have unseen issues."