The endless rabbit hole of stress and debt
College admissions process unnecessarily complicated, expensive
By October, many students in their final year of high school diligently organize their personal list of colleges they plan to attend, finalizing their portfolios and resumes. Students rush into the college and career center, where they get a front view of the seniors walking in and out of the counselors' offices from set appointments.
Although going to college has its benefits, the stress of finishing applications and working on campus can lead to detrimental mental health issues. Results from a Bangor University study showed that fatigue has a close connection to mental illness, which can easily lead to a decline in students' health, according to BetterMyad.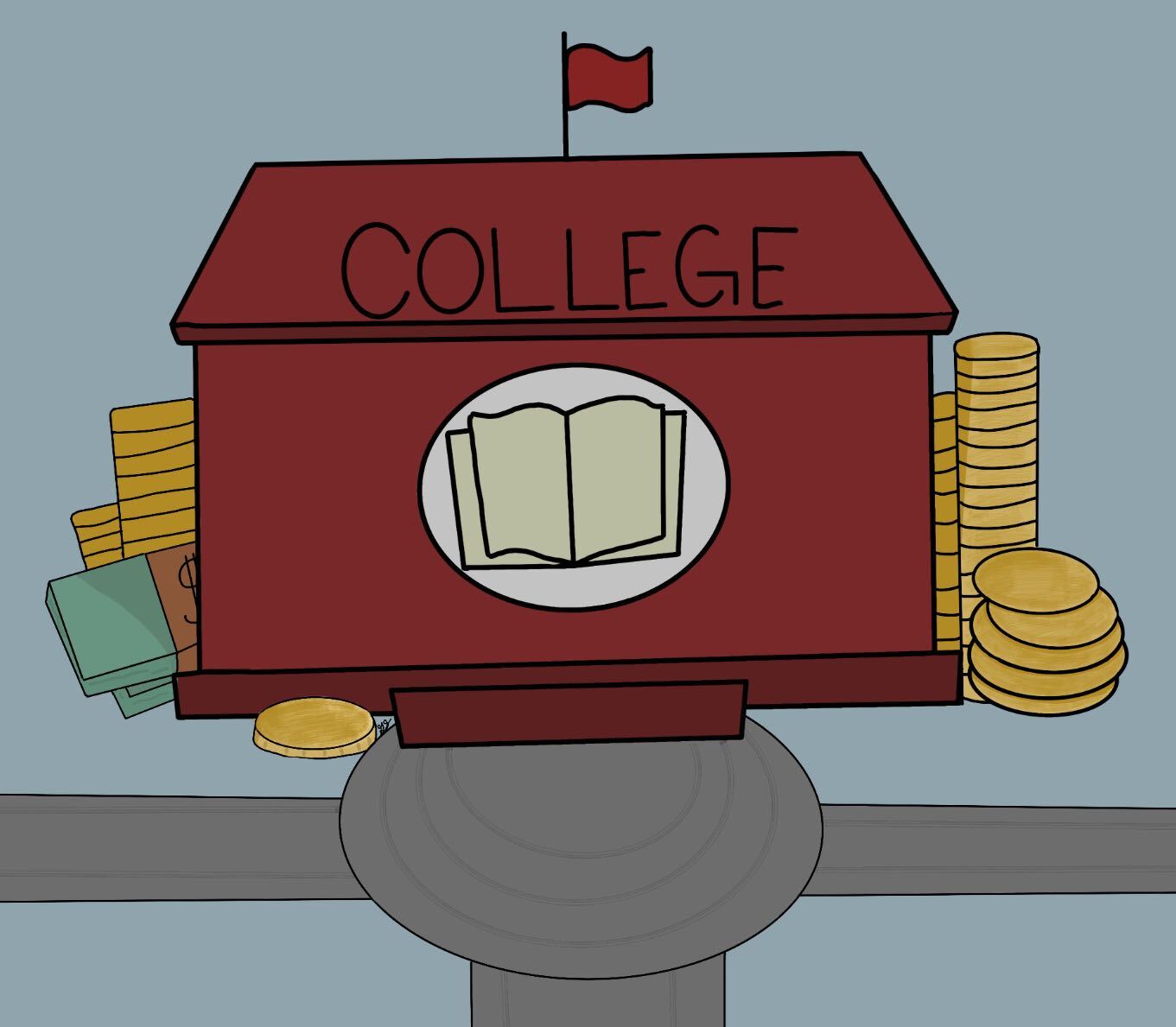 In my experience, stress has led to nights where I could not sleep, due to the constant deadlines and work that had to be completed in order to send in my applications to schools. When I switch to a college setting, I worry that the school I will be attending will not have the appropriate mental health care I require.  
The application fee, varying on the student, is a cost I struggle to understand. I am fortunate  enough to apply for the fee waiver, as my family does not make much income. However, those who are not considered to be eligible for the waiver are faced with a cost of an average of $300 for simply applying to the universities they are interested in, according to Forbes Advisor. This fee is just another donation to colleges, as it does not guarantee acceptance for students. 
In college, meal plans, the materials students need for classes and in school housing come at costly prices. Student loan debt has been an increasing issue throughout the years as even after graduating, students are met with building up bills which are never ending, according to The College Board. Between 1992-93 and 2022, the average tuition and fees increased from $2,340 to $3,860 for a public community college and from $4,870 to $10,940 for a four-year college. Graduating from a four year college does not guarantee a well-paying job and certain fields of study, such as nursery or law, require a certain amount of classes and time to complete the courses, which leads to more time and money spent.
Situations and issues with the admissions process vary depending on the student, but I can only hope those who are fortunate enough to receive help, take full advantage of the tools provided. Taking online courses from home and seeing a therapist whenever I need someone to talk to are necessary steps I have taken during this strenuous process. It's truly saddening to realize that the same process and educational path which is supposed to lead towards brighter futures is damaging towards personal health and is prone to cause financial debt.