'Young Royals' keeps its crown
Season 2 delivers on promise of more drama, more passion
I could watch "Young Royals" 1000 times and never get enough, and that is not an understatement. Ever since the first season came out on July 1 of last year, I have been an avid viewer of the show and all the fan content. Its 100% score on Rotten Tomatoes speaks for itself. So when season 2 hit Netflix on Nov. 1, I was more than happy to see that many of the characters, as well as the drama I enjoy, are still present.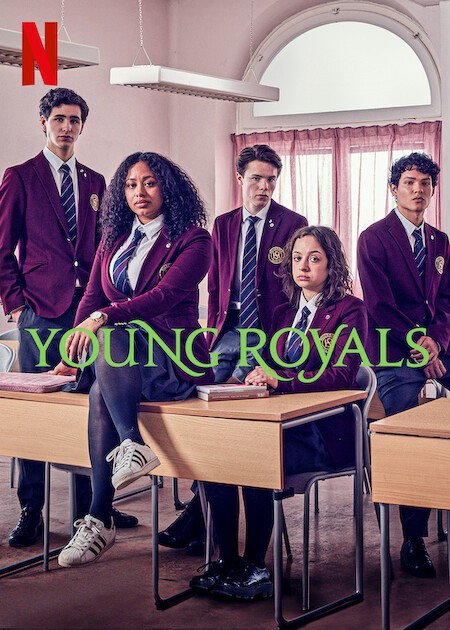 Young Royals follows the story of Wilhelm, the crown prince of Sweden, as he navigates a new highschool and new, romantic feelings for his friend Simon. The first season ends with their tragic breakup, and the second begins by introducing a new love interest for Simon named Marcus. Given the amount of drama revolving around Wilhelm, it's understandable the show would not immediately start pushing the two back together. While initially, I was adverse to the idea of Simon getting with someone else, the clear jealousy Wilhelm experiences when he finds out makes it enjoyable to watch. The viewer can also find solace in the fact that Simon is clearly uninterested in Marcus, and in Simon's slow realization that Wilhelm is his one true love.
The show does a phenomenal job of building intimate tension between the two male leads. Despite trying to avoid each other, Wilhem and Simon are forced to interact multiple times throughout the episodes, whether that be as partners in a project or the last two in the locker room. Each time, Wilhelm begs Simon for forgiveness, and I could see the physical pain on Simon's face each time he refuses. Both the actors of Wilhelm and Simon, Edvin Ryding and Omar Rudberg respectively, are incredible at realistically portraying their characters as teens trapped in a difficult situation, which helped me immerse myself in the story.
My one and only gripe with the season is the song Simon sings quite literally 10 times throughout the show. The viewer hears Simon's original song in the first episode, which he plans to sing for the school's Jubilee. Then, for every single episode after that point, he sings it at least once if not twice. It relates to a whole plotline where the royal court refuses to let Simon sing his song at the Jubilee and we are supposed to sympathize with Simon, but honestly, I am with the court on this one. It feels like they had someone come in, write a song, and then try to find as many places as possible to insert it into the show.
"Young Royals" is an amazing show, both in its direction and overall message. Having positive representation of queer romances in media is incredibly important, especially today when equal rights are still being debated. Maybe just mute the show the moment Simon starts to sing.