Christy Heaton leaves a lasting impact on government and economics at HHS
With a summer job turning into a long-lasting career, AP government and economics teacher Christy Heaton said her journey to finding her teaching passion has been one of great self-discovery. 
"When I was a teenager, I was a camp counselor and I helped plan events," Heaton said. "[After that,] I enjoyed working with students. When I got into college and found my passion for government, I didn't necessarily want to be a lawyer. I was trying to look at other aspects in which I could [still pursue] that, and I decided to go into teaching."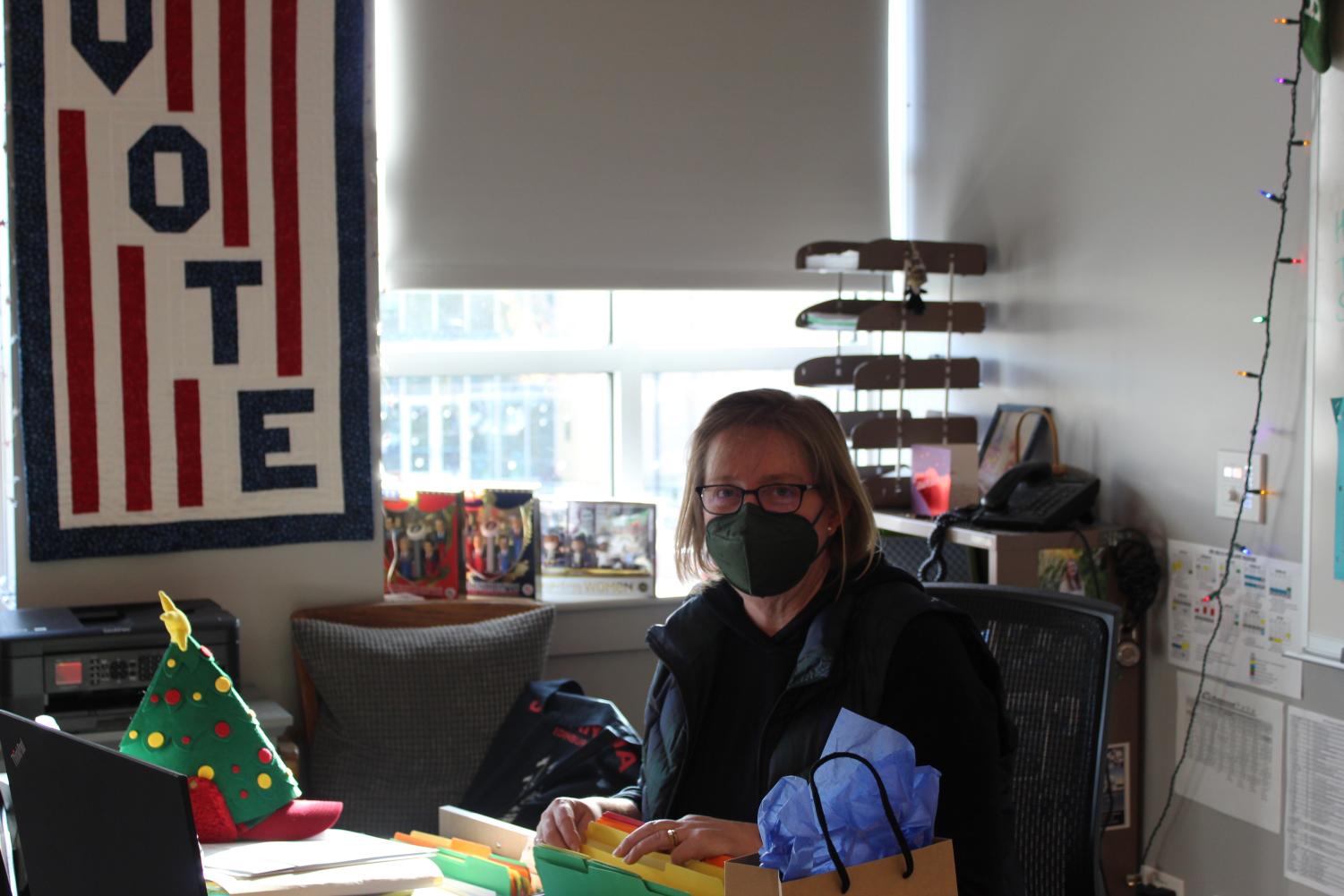 Heaton said she has been teaching at HHS since 1994 and is responsible for changing a fundamental part of the twelfth grade social science curriculum. In an effort to improve the quality of the curriculum, she helped advocate for and taught the first AP government course at HHS.
"I had been out for two years as a new teacher mentor and I was going back into the classroom [to teach full time]," Heaton said. "The principal at the time asked, on behalf of the students, if I would teach AP government when I went back into the classroom, and that's what got me started teaching it."
Alongside her experience teaching at HHS, Heaton was a school board elected official for five years, which provided her with a solid background she could talk about when teaching government, she said.
Due to AP economics not being offered as a course, Heaton said she promotes an educational opportunity known as the EconChallenge, a nationwide economics competition, for students to expand their economics knowledge beyond the short curriculum. 
"I am doing the EconChallenge with my students, since there were a lot of kids who would ask about AP economics," Heaton said. "It's a fun way to let them study in a group and motivate them to do well."
Reflecting on her teaching experience, Heaton describes her relationship with this passion as one of enjoyment and satisfaction, especially due to the unique atmosphere of HHS, she said.
"I love teaching at HHS because it's got such a great diversity of student population," Heaton said. "[It's] not just ethnicity, social status or economical status. There are so many different ideas, students and backgrounds that are in this area that make it fun to come to work every day."